How to Choose the Best Phone System for Your SMB
Featured Best Practice on Information Technology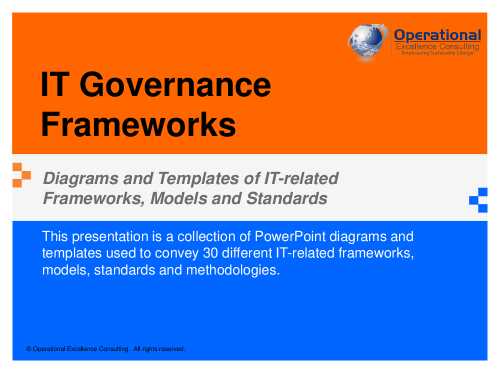 170-slide PowerPoint presentation
This presentation is a collection of PowerPoint diagrams and templates used to convey 30 different IT-related frameworks, models, standards and methodologies. (Please note that these are diagrams and charts that are to be used in your own business or classroom presentations. These are not
[read more]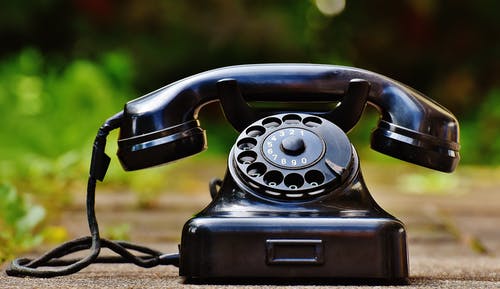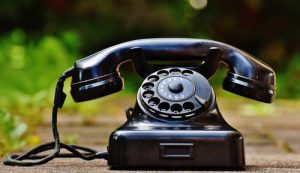 If you are running an SMB (or small to medium-sized business) you will want to ensure that your communication systems are efficient and workable. Business phone systems, or PBXs, generally do not simply allow employees to make and receive phone calls. Many PBX providers allow for features such as messaging and multi-caller conferencing.
Online features such as VoIP (Voice over Internet Protocol) and cloud hosting have also changed the game in recent years.
There are a variety of factors to think about when choosing the best phone system for your SMB. In this article, we detail some of the factors that should be kept in mind, and some tips on how to choose the best provider for your needs.
Virtual or Physical
If your business is based in an office, you may decide to opt for a physical phone system for its familiarity. However, there is also the option of a virtual phone system, where calls are transferred online between employees' personal phones via a website. These systems often come with a variety of features, such as call screening and voicemail, that would be found on traditional physical phone systems. Virtual systems are often best suited for businesses that are not based in an office, or businesses that use a home working model.
Landline or VoIP Connection
The two main connection options available are VoIP or a conventional landline. With a landline, the connection works using copper wiring provided by a telephone company. If you opt for a VoIP system, as many companies have been doing in increasing numbers, callers will connect to each other using an internet connection.
VoIP systems cost less money to install and to maintain, making them generally the best choice when choosing and installing a new phone system.
Cloud or Onsite Hosting
Phone systems are hosted either in the cloud or on your own premises (known as onsite). Different providers will offer different options. If you have a landline you will have to host the system and keep all equipment onsite, yet a VoIP connection leaves you with either option. An advantage of using a cloud-hosted system is that you are not responsible for the maintenance of the system.
Features
There are various features that different phone systems provide, such as automation, voicemail, email capabilities, call screening, forwarding, and recording, and missed call notifications. Many systems even include conference calling and web conferencing tools, which can be really useful for holding meetings. Many providers offer apps that let employees use the system from their personal smartphones, eliminating the need for separate work phones.
It is worth doing plenty of research on which features each provider offers. Online reviews, like this Phone.com review, can offer plenty of information about each option.
Cost
Cost is always an important factor when making business decisions. You should weigh up whether paying more for a more reliable and feature-rich system is viable for your business. Onsite systems require you to pay for equipment and installation, whereas cloud-hosted systems usually do not come with upfront fees but have a monthly or yearly subscription fee.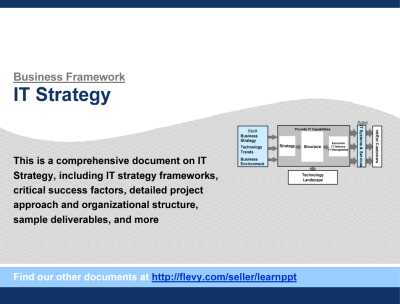 30-slide PowerPoint presentation
The key drivers of Information Technology (IT) or Management Information Systems (MIS) value are an organization's IT mindset and its ability to execute. Today's best practices show that IT value can be maximized when enterprise IT investments are aligned with business goals and IT execution is
[read more]
Do You Want to Implement Business Best Practices?
You can download in-depth presentations on Information Technology and 100s of management topics from the FlevyPro Library. FlevyPro is trusted and utilized by 1000s of management consultants and corporate executives.
For even more best practices available on Flevy, have a look at our top 100 lists:
These best practices are of the same as those leveraged by top-tier management consulting firms, like McKinsey, BCG, Bain, and Accenture. Improve the growth and efficiency of your organization by utilizing these best practice frameworks, templates, and tools. Most were developed by seasoned executives and consultants with over 20+ years of experience.
Readers of This Article Are Interested in These Resources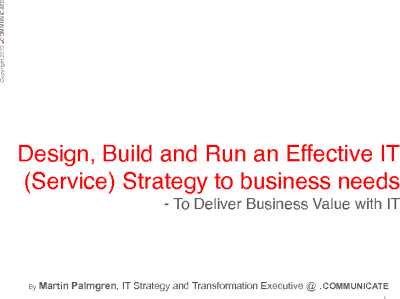 160-page PDF document
The "Deliver Business Value with IT" series provides a good overview and actionable material of the ways a CIO can provide valuable and effective support to your company strategy and leverages business model concepts to deliver business value from IT. Martin Palmgren propose an extremely
[read more]
129-slide PowerPoint presentation

197-page PDF document
About Shane Avron
Shane Avron is a freelance writer, specializing in business, general management, enterprise software, and digital technologies. In addition to Flevy, Shane's articles have appeared in Huffington Post, Forbes Magazine, among other business journals.
Top 10 Recommended Documents on Information Technology
170-slide PowerPoint presentation
30-slide PowerPoint presentation
160-page PDF document
129-slide PowerPoint presentation
197-page PDF document
41-slide PowerPoint presentation
16-page Word document
83-slide PowerPoint presentation
28-slide PowerPoint presentation
178-slide PowerPoint presentation

» View more resources Information Technology here.
» View the Top 100 Best Practices on Flevy.