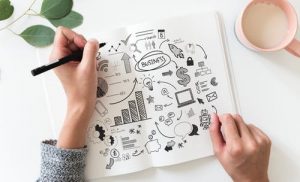 There's nothing more fulfilling than running a hot and successful business from the comfort of your home. The good thing about it is that you can set your own standards and schedule without having to attend mandatory meetings. With a variety of business ideas that require either an Internet connection or a set of vocational skills or licensing, the decision is all yours.
If you're looking for business ideas that appeal to your skills and strength, read this article to learn some of the best opportunities that await you in the world of home-based entrepreneurship.
1. Website Development
As people live in today's digital world, every individual and business needs a website to generate traffic and make more sales. Thus, if you have a background in website development, you can venture in this hot business idea from home. As long as you have the skills and expertise in building websites, many clients will search for your services, making your business a profitable one.
If you want to learn more about starting a thriving web development business, a coaching program from companies like journalreview can help you build your business with a healthy income.
2. Blogging
Are you the kind of person who loves to share things in the digital space? If yes, then you may have a future in becoming a blogger. Turn your passion for writing to a money-making venture by creating engaging blog posts. If you have your own online platform, you can offer advertising space or review of products in order to generate more income.
3. Resume Writing
If you find enjoyment in writing your own resume, offering resume writing services to clients can be a great business idea from home. As more individuals would like to put their personal statements on paper, you can take that opportunity to your advantage by becoming a freelance resume writer. This kind of business doesn't cost you a lot of money. All you'll need is a laptop or computer, and then you can offer your services at an hourly or daily rate.
4. Drop Shipping 
Another hot new business idea to try these days is drop shipping. This kind of business opportunity comes with plenty of benefits. First, being a drop shipping store owner means you can work from home. Second, you don't store the products you sell, but instead, you purchase the items from a third party and have it delivered directly to the buyer. Given these circumstances, it's clear that starting a drop shipping business can be the right choice.
5. Landscaping
Becoming a landscape designer can be an ideal home-based business for you. If you love landscaping your yard, starting this kind of business opportunity can bring more money to your wallet. However, landscaping may be a new hot business idea these days. So before you operate, get some knowledge and skills through some courses or by working with another landscape designer.
 6. Daycare
If you're a stay-at-home parent who wants to generate extra income, operating an at-home daycare business can be a great business option. Offer your daycare services to some parents in your neighborhood. If you're already taking care of your kids at home, you can also do that to a few others. However, it's essential that you comply with the licensing requirements and other local regulations in your city or state.
7. Interior Designing
If you have a passion for style and design, opening an interior design business can be the right business opportunity for you. To get started, you can offer your services to residential and commercial buildings within your locality. Moreover, the best thing about this business idea is that it doesn't require you to have a separate office. So, you can use your own home to do much of the administrative work and brainstorming.
8. Pet Grooming
Are you a pet owner? If you are, you can build a pet grooming business in your home. You just need some necessary supplies, and you'll have the chance to groom plenty of different canine and feline companions. The more pets you serve, the more money you'll earn. Also, don't forget to follow your state and city's licensing and local regulations.
9. Travel Planning
Using a variety of booking platforms online, booking for a holiday trip can be made fast and easy from your home. As long as you have excellent organizational skills and the skill in finding a better bargain, you can offer travel planning services to a wide range of travelers. Start generating a good income by searching for the best deals for your customers and by billing them a surcharge for using your services.
Conclusion
It may seem overwhelming and challenging to start your own small business, but it doesn't mean you're not giving yourself a try. Before choosing a home-based small business idea you'll have to commit to, it's essential to do some research and consider your talents, skills, and passion. Also, use this guide when you're going to make a huge decision that's right for you.