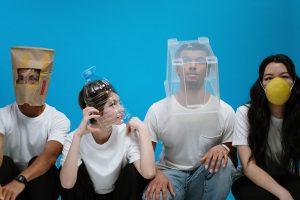 The world has changed. Forced isolation and social distancing restrictions have been put into place with the advent of the COVID-19 health crisis. This is not expected to end soon, but is expected to have a lasting effect on the world. In fact, a new generation of consumer behaviors is already being shaped. The Low Touch Economy is here.
The new world will not be better off or worse. It will be different.
Some businesses will thrive in this change and reach accelerated success, while others will struggle to find their footing in all of the chaos. As in any crisis, there are winners and there are losers. The question then becomes — how do we ensure we become a winner?
To come out on top, we need to adjust our Strategy and respond to COVID-19 accordingly. To do this, we can follow a 3-phase approach that balances multiple priorities–near-term and long-term ones.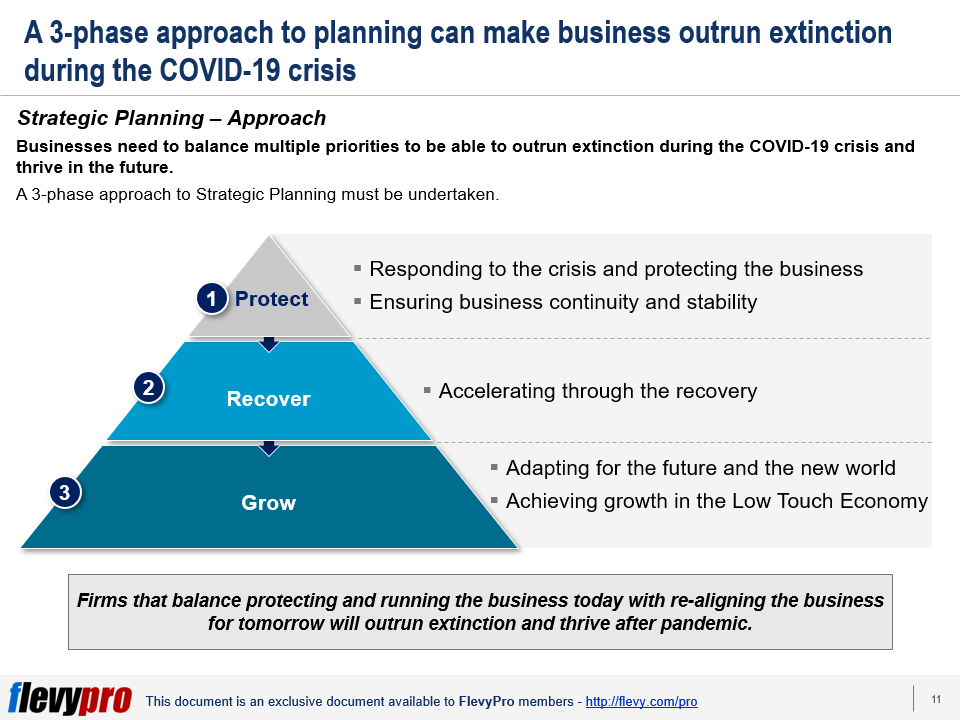 In the first phase, Protect, we are in survival mode. We must respond to the crisis and focus on protecting our business. The focus is on Business Continuity, Business Resilience, and Crisis Management.
Here are specific steps we can take to protect our business:
Put the safety of employees and customers first
Set up a war room of senior leaders to tackle immediate challenges
Model scenarios more aggressively than any of our team has imagined
Focus on revenues, costs, cash, operations, and organization
The second phase, Recover, is focused on accelerating through recovery. As the market recovers, we need to capture pent-up demands or adjust on overserved demand. We should forecast demand by geography, channel, and segment. We need to have a proper understanding of the dynamics of our particular industry and vertical to respond effectively. Organizations may also need to rebuild Supply Chains, manufacture networks, and shared service centers.
In the final phase, Grow, we are now adapting our organization and strategy for the new world–the Low Touch Economy. Customer expectations and behavior will have changed, so we need to adjust accordingly. Most companies should heavily invest in Digital Transformation (see our DX Stream), as trends within Digital Transformation, such as Robotic Process Automation (RPA), Artificial Intelligence, Blockchain, Mobile Strategy, Internet of Things (IoT), etc., will accelerate further.
To fortify the business for a more disruptive reality, leaders need to embed the best of their crisis response into the organization. Organizations that balance protecting and running the business today with re-aligning the business for tomorrow will outrun extinction and thrive after pandemic.
For more information on responding to COVID-19, take a look at our framework, Strategic Development: Responding to COVID-19.   It discusses these phases in much further depth, as well as provides an analysis of strategic response based on various economic scenarios.  This framework is part of the Strategy Development Stream.