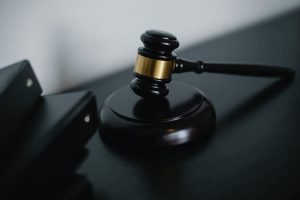 Marketing agencies can run into their fair share of legal battles – if they aren't careful. Many entrepreneurs are so excited about the possibility of opening that they forget about the legal missteps that can occur. However, you can protect yourself from risks with the right steps. Here are some tips for minimizing legal risks in your marketing agency startup!
Not Creating a Lawyer-Approved Contract
Contracts are essential in business because they mitigate risk, serve as a record of commitment, and help maintain compliance. However, a poorly written contract can be just as bad for your business as not writing one at all. Usually, you'd have to go to a lawyer or have some legal to draft a contract that covers all your bases, but that can be expensive. Instead, use a competent marketing agency contract template to cut costs while still staying compliant.
Not Having a Terms and Conditions
The terms and conditions page on your website isn't just a business formality; it protects your business from the threat of being sued. You're required by law to have one, and the fines for lacking one just isn't worth it. Copying a terms of conditions can put you in even more trouble because you've violated copyright law while also using a document that may not apply to your business. To stay safe, either buy a template or ask a lawyer to draft one for you.
Violating Anti-Bullying Laws
Bullying in the workplace doesn't just happen between managers and employees; it can also occur between employees or the business owner. If your employee feels that you're unfair to them or even abusive, you could receive a costly lawsuit. To ensure this doesn't occur, speak to all of your employees about how they can report bullying in the workplace. Give them an environment where it's safe to speak up or one that doesn't tolerate bullying at all.
Torrent Usage and Illegal Downloading
Torrents aren't just for illegal downloading, but they've adopted this reputation due to the large amount of pirating that took place in the early 2000s. Even if you're downloading a file you're positive is legal, avoid using torrents at work. You could encourage other employees to download files, which will leave you legally liable if they're accused of copyright infringement while working for you. Use a VPN to stay safe, or ban the practice entirely.
Abusing Privacy Laws
Most businesses collect personal data with cookies, but you have to disclose this to your users via a cookie pop-up or within the terms and conditions to avoid breaking the law. Always research your country's laws and regulations yearly, so you can adjust if the law changes in your niche. Ensure you comply with the current legislature, but this can be more complicated if your work is international. You may need to adjust your terms and conditions based on location.
Incorrect Job Titles
It sounds silly on the surface, but you can put your business at risk if you designate incorrect job titles to your employees. While it's true you can achieve a higher status in the community with a fancy job title; it can also put a lot of pressure on your employees. For example, if you give an inexperienced salesman the title of "Sales Engineer," a customer could sue if they find out your glorified salesman doesn't have the qualifications necessary to solve their problem.
Immigration Audits
Unless you're hiring freelancers, you'll need to properly screen your employees to ensure they can legally work in your country. Illegal labor can cost your company big time through an immigration audit which often leaves small businesses in ruins. Never, ever forge documents for employees you know are illegal, or you will serve jail time for your offense. It's better to hire labor at minimum wage than risk paying illegal immigrants under the table.