Editor's note: This is part of  30-day challenge series written by Hanane Anouna.   You can follow along and read the full series here.
* * * *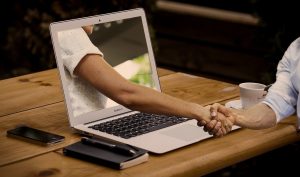 Another major component of Emotional Intelligence is relationship management, also called social skills. When you become aware of the emotions of others, develop empathy and active listening, you start developing rapport, making an influence, and having great relations.
These qualities are the core of an authentic leadership, which enables you to recognize your thoughts, emotions and act in line with them.
The three major components of relationship management involve: 
1. Building Rapport
Building rapport is to be in total responsiveness or connection with others. People get connected easily with those who trust, and share the same values, thoughts and beliefs: "people like people who are like themselves or who are like they would like to be." Tony Robbins
In the book "the power of trust", Stephen Covey said "trust is the glue of life. It's the most essential ingredient in effective communication. It's the foundational principal that holds all relationships."
We can have control on our behaviors and our intentions but we cannot control people's misunderstanding and then bad interpretations.
When you trust someone, a friend, a colleague, or a boss, then your communication with him or her goes very smooth even when the message is not clear. However, when you don't trust the person, despite the clarity of the message, there are great chances of misinterpretations and doubt.
Try to name one single relationship that functions without trust-friendship, partnership, marriage and so on. Trust is the parameter that changes everything. It can increase the speed of achieving your objectives as it can create delays.
How can you build trust?
To build trust, one has to combine between these two major elements that can improve your credibility and make others trust you. 
Personality traits: it is about your integrity, motivation, and your intention.
Integrity is not about adaptability but it is mainly about your honesty, reliability and your ethical values at the work place. It is about your capacity to create credibility through your moral uprightness and character. It is simply what you do when no one is around you.
The question to ask yourself is not only if you have these qualities or not, but if they are apparent to the others?
Competencies: cover the person's capacities, expertise, and the results.
You can be convinced that one of your team is honest and sincere but if he does not generate the expected results, then will you trust him? you may have great competencies and achieve great results, but if there is a problem in your integrity and credibility, then people will not trust you.
Trust can be rebuilt anytime; it may take time and energy but it is worth as nothing functions without trust.
 I believe that in order to get new chances to rebuild trust, you need to give others the same chances. It's better to trust and to be deceived as you can learn from it, than to trust no one as it may be costly too. 
2. Persuasion and Influence
Not all old things are absolute. A lot can still be learned from Aristotle, a Greek philosopher of the 4th century, about his rhetoric of influence and persuasion.
His concept is applied in presentations, in persuasive speaking and writing, in advertising and media and politics.
He wrote a whole book entitled 'on Rhetoric', in which he focused on three major aspects to create an influence or convince someone: credibility, emotions and expertise or the ethos, pathos and logos.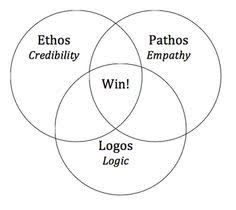 In any communication process, we need the speaker, the audience and the message:
Ethos: is the Greek term of Ethic, which represents the credibility of the speaker, writer, the message or the ad.
You can apply the ethos to add more credibility to your message by using personal anecdotes, talking about your achievements, your success stories or people testimonials.   
Pathos: is the Greek term of emotions, which represents the audience. It has to do with how you will make them feel.
You don't create an impact only by picking up the right words, but you create more impact by raising strong emotions. 
People are tired of a content that they can read everywhere or find on google. They need content that makes sense, talk to their hearts, that can resonate with their lives and help them grow and go beyond their challenges. People learn better through storytelling reflecting real life experiences that can make them think, reflect and take action. 
Logos: is the Greek term of logic, which represents the expertise, and the evidence to convince your audience.
Your expertise can be shared through: Arguments, facts, figures, data and statistics.
Remember that 95% of our decision making come from the emotional brain. To create an influence, you don't need to have a content coma full of data that may not help them in overcoming their concerns. 
3. Conflict Management
A lot of conflicts come from the way we communicate with others. But before looking at our communication with the external world, we need to be conscious of how we communicate with ourselves. Sometimes we create filters through which we see reality only from our preservatives and we end up having different realities or different perceptions.
The perception we develop about different areas in our lives impacts our thoughts and determine the quality of communication.
Another major aspect to consider in communication is that the words or content we use represent only 7%, and 93% goes through the non verbal communication (proximity, touch, tone of voice, eye contact, body posture and facial expressions).
To be able to solve your own conflicts, you will have to understand the barriers behind communication and how they can affect your relations. These barriers can be cultural, social, psychological, and organizational.
The DESC method explained in the last article can be used to solve conflicts as you focus on facts without involving your emotions.
Real communication does not go through emails, reports, procedures, notes.. It cannot be achieved over night neither. Communication within organizations is mainly about the vibes you transmit, the trust you convey, the proximity you build with your team; the care and respect you sparkle; the tolerance you reflect…
Communication is simply about great relations; an action that needs consistency.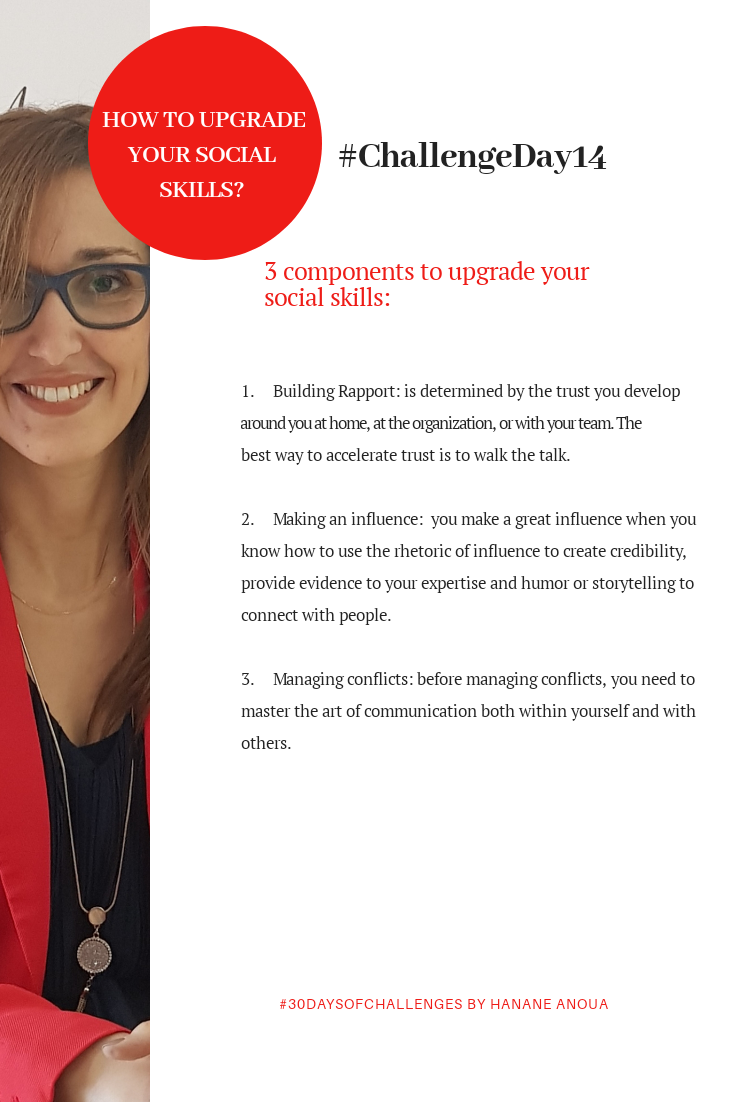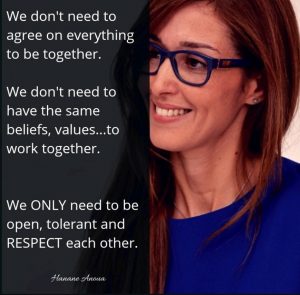 Unfortunately, a lot of people use their power, positions and status to humiliate, yell and belittle others. Some of them remain kind and sociable until they climb the ladder.
High positions are meant to empower and create more talents. Motivating others and helping them evolve is not a luxury. It has become a necessity for every business, institutions or corporations.
Respecting people reflects the self-respect you give to yourself.
Don't invest on publicity more than on the people around you.