Editor's note: This is part of  30-day challenge series written by Hanane Anouna.   You can follow along and read the full series here.
* * * *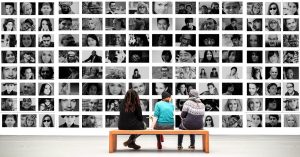 Emotional Intelligence is a long journey not a destination as the challenges of today may not be the challenges of tomorrow. Consciousness is only the beginning of the journey as the more you become aware of your emotions, the more you can feel them in others.
Growing in consciousness can directly impact your capacity to self-regulate your emotions: how can you control other's behaviors if you are overreacting whenever faced with minor challenges? How can you motivate others if you don't learn how to develop resilience when faced with adversity? We all know that you cannot give what you don't have.
Emotional consciousness and self-regulation are the key building blocks to move into social awareness, another major component of emotional intelligence, which encompasses three interrelated skills: empathy, active listening and assertiveness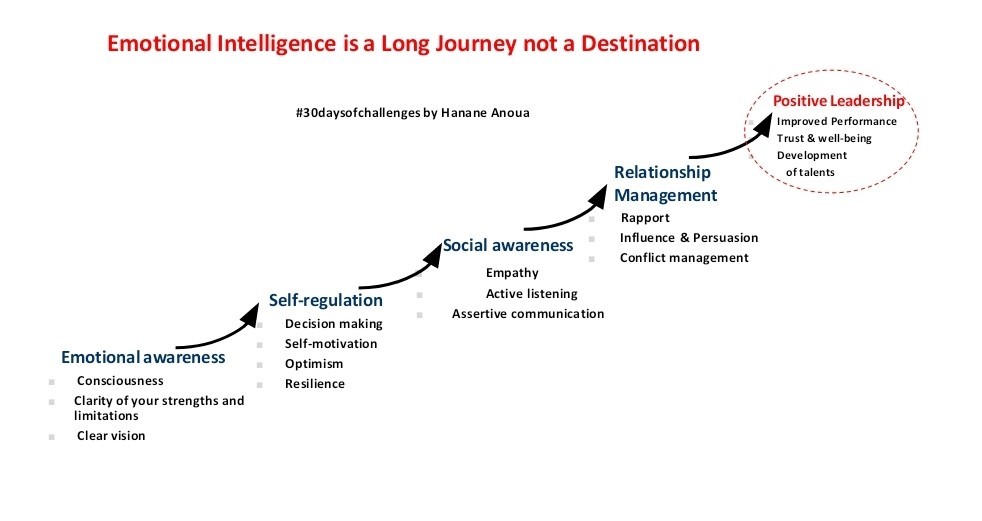 You cannot develop great relations and create trust if you are still struggling with your emotions and have a lack of empathy.
A. Empathy
Empathy involves knowing more about people's feelings. It is the ability to look at a problem or a situation from a different perspective. Empathy has three major levels as mentioned by Daniel Goleman in his book, "Social Intelligence":
Cognitive empathy: is the ability to understand how others see things and what they may be thinking. Salespeople, negotiators are concerned by this skill.
Emotional empathy: is the ability to move from understanding to feeling the emotions of others, which is deeper than just seeing things from other's perspectives. Speakers, Strategists and marketers may need these skills to anticipate customer needs.
Compassionate empathy: is action oriented as the person not only understands, and feels, but he or she is willing to help and ready to act. This is a skill we all need to develop as the world needs more compassion than any time before. We need to move from the thinking empathy to becoming more compassionate.
Compassion can create synergies, and often lead to stronger relationships and a great quality of life. It makes you better listener, and more Human.
How can you develop compassion?
Take a challenge today and act with kindness. If you cannot help people, at least be kind to them, forgive people, say thank you, smile and make them feel important;
Practice empathy, and put yourself in other's shoes as you may never know what people are going through.
When you practice empathy or any act of kindness, your brain will trigger hormones that will make you feel positive and raise your optimism and well-being. If you are struggling with negativity, or thrive to develop your resilience, try a simple act of kindness and see how you will feel.
B. Active Listening
Most people don't listen as they are busy thinking about what they will say. They listen to talk not to understand and engage with others. You can sense it through their lack of attention, which can disrupt the speaker and create barriers in communication. 
Active listening is both being receptive and responsive. It is the ability to put aside all your concerns, remove distraction and engage in a dialogue with the other person, without biases and judgments.
Active listening involves three levels; combining all of them will make you a better listener and a great communicator:
Active listening: (non verbal) the listener should keep appropriate body movement like eye contact, facial expressions, and head nodding.
Reflective listening: (verbal) this involves repeating, paraphrasing the statements and engaging in a conversation to make sure that what was said is what you understood.
Empathetic listening: (non verbal and verbal) is when the listener tries to be compassionate with the speaker, adopting a non judgmental attitude.
When you are engaged in conservation, be open and respectful to the speaker, try to understand, keep an eye contact, ask questions, and try to paraphrase his or her statements to make sure you understand the real meaning of what was intended.
There are many barriers that may hinder you from becoming a good listener and this includes all the cultural biases and stereotypes, inappropriate non verbal cues, excessive questioning, interrupting the speaker, pretending comprehension or overreacting.
Be conscious and obverse your behavior. Don't try to demonstrate that you are smart, sometimes you just need to listen.
C. Assertiveness
Assertiveness is your ability to express your thoughts, and opinions in a clear, non-aggressive way. It has been introduced by Andrew Salter in 1961 and popularized by Joseph Wolpe. It is also about an active listening without interruption and without violating the rights of others. Let's take a short test to assess your level of assertiveness.
Assertiveness will enable you to know what to say, when to say it and when to refrain.
You can disagree with someone without putting him or her down. When you are assertive, you know exactly when to say YES and when to say NO without feeling embarrassed and guilty.
Being assertive can improve your health and decrease your stress and anxiety; it can also upgrade your self-esteem and rise up your self-confidence. Embracing assertiveness makes you reliable and prepares you for leadership challenges.
Assertiveness starts to be a great debate and a real challenge. Is it the outcomes of an environment growing fast and noisy? A shift of culture into more masculinity? Or maybe a simple matter of human immaturity? 
To develop an assertive communication, handle conflict and confrontational situations, there is a communication tool called the DESC model, developed by Sharon and Gordon Bower, and discussed fully in their book, Asserting Yourself. DESC stands for Describe, Express, Specify, Consequences.
Describe: you simply need to describe the facts or situations in an objective way without adding personal judgment. Ex: our session starts at 8h00 and it is already 9h00.
Express: replace "you" statement by "I." When you start your communication with You, it often puts people on the defensive. Ex: "I am not ready to argue about this situation" instead of "you are making me nervous because of your act."
Specify: Specify your own solutions or the desired outcome. How can you improve the situation? Many people tend to talk more about problems than solutions. Ex: "please come on time."
Consequences: It is important to talk about the consequences of such negative behavior or situation as it helps showcase what will happen if no action is taken place. "If you don't come on time, I may not be able to accept you in my class."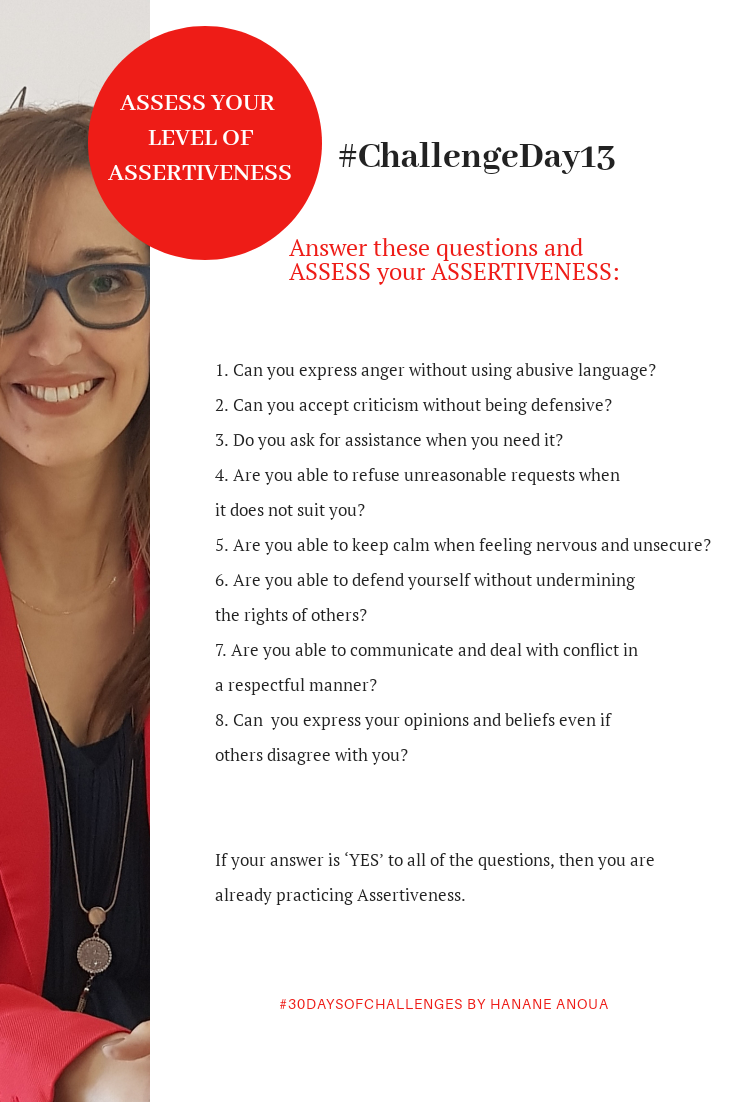 There has never been an award for being mean to people. Don't let others change who you are. Don't let deceptions make you hate.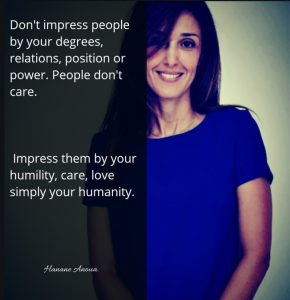 I don't hate even when it hurts. I don't seek revenge as I don't have time. I embrace silence when it is not worth, compassion when the person needs help, forgiveness to move on.
Hate will consume your energy. Hate will turn off the light of your heart. Hate will always attracts hate. If you act like everyone, how can you be better than anyone?
Be Kind as whatever you do, it will come back to you.