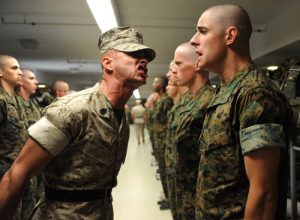 American social psychologist Stanley Milgram conducted a series of controversial experiments in the 1960s that studied the impact of authority on the obedience of his subjects. Milgram postulated that human beings have a "deep-seated duty" to authority and tend to comply when requested by an authority figure. He called it "authority bias."
While the results and interpretations from these experiments remain hotly contested, authority bias, as a phenomenon, has been widely successful in the advertising and marketing industries.
The most popular example of this would be toothpaste companies using actors in white lab coats to promote the efficacy of their products. Several studies have demonstrated a visible impact in campaigns that use such authority figures or celebrities in their ads.
Authority bias is not a phenomenon that is exclusive to large corporates and million dollar celebrities. It can be successfully applied even at a smaller stage by bootstrapped startups.
Email Communication
A lot of business happens over emails today. Cold outreach from salespeople often get marked as spam or ignored by recipients – even if the offering itself is highly relevant and targeted. A content analysis study published in the Journal of Computer-Mediated Communication found that email signatures, for instance, primarily were used as a tool for impression management.
While you may not need an introduction to what an email signature is, the fact is that a lot of
Professionals still do not use it optimally. For instance, one study of over 392 hotels published by professors at Virginia Tech and Elon University found that fewer than half used marketing assets in their email signatures. This is a lost opportunity to both establish authority as well as drive sales.
A sales email that includes details like the person's name, designation, organization, and phone number in email signature could demonstrate the sender's authority and legitimacy that directly influenced response rates.
In addition to these details, it helps if you have published books, or have contributed to major publications. Sharing these details either in the email introduction or in the signature can further underline your authority and tilt authority bias in your favor.
Influencer Marketing
Celebrity endorsements are out of reach for most small-time startups. However, influencer marketing serves as an effective proxy in terms of establishing authority.
Social media influencers typically have only a few hundred thousand (or million) followers. The right influencer will serve a highly targeted niche or industry category. So, although they do not have the pull of a real-life celebrity, they enjoy an authority in their respective niche.
As such, a word of endorsement from such influencers can have a major impact on your brand and sales.
The good thing is that authority bias does not have to come from a third-party entity. The right social media strategy can help your own personal or business brand serve as an influencer.
Platforms like LinkedIn and Twitter have helped innumerable startup founders and marketers build authority by creating value-added content. This authority helps them generate sign-ups and generate leads at a much higher pace than if it were to happen organically.
Sales Landing Page
Your sales landing page is a work of science. Even a missing element here or an extra component there could impact click-throughs, and conversion on your landing page.
One of the most effective ways to increase conversions on your landing page is with the use of 'social proofs'. These are testimonials from other users and authorities in the industry you cater to.
When recommendations to your product come from widely recognized or respected people or brands, it adds a bias towards higher conversions for your product.
For example, if you are looking for an application to create online forms, would you look past something that counts Adobe, Red Bull, Netflix and Dominos among its users?
Visitors to your landing page do not spend more than a few seconds looking at your offering. Demonstrating authority with logos and personalities that they may recognize or respect is a great way to enhance conversion rates.
Search Engine Optimization
The Google search algorithm has evolved considerably over the past several years. However, one thing has remained constant – the algorithm's focus on 'website authority'. Starting with their earliest PageRank algorithm to recent updates like E-A-T, the algorithm has always figured new ways to establish the authority of the content source. The idea is clear – keyword relevance takes a backseat to the authority of the source, especially when it comes to topics related to health and money (called "Your Money, Your Life" or YMYL, for short).
Consequently, for one to rank higher on Google search, it is important to establish authority in ways that the Google algorithm recognizes.
Authority Bias is a fascinating topic to look at when it comes to marketing. As consumers, we have all been guilty of heeding to claims from authority figures. Figuring how and what makes this tick can go a long way in growing your business.