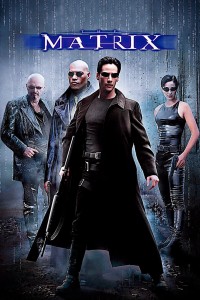 You find a matrix organization in most companies. Especially the bigger ones.
But putting a matrix structure to work can be quite a challenge.
Yes, matrix organizations have been around for quite some time. And they can be a smart choice to put your strategy to work.
But that doesn't change the fact that most companies struggle to put their matrix organization to work properly.
"But isn't there something that can be done about it?" you might ask yourself.
Matrix Organization: 7 Tips
Here are 7 tips to improve your matrix organization.
1. Want a matrix organization? Set a clear goal.
What would you like to achieve with the matrix structure?
A simple question, don't you agree? But most CEOs fail to answer it.
Yes, most leaders would say things like "This matrix structure enhances our product innovation strategy" But that doesn't cut it.  Remember:  a matrix organization only adds value when the goals are clearly defined.
Write down what you want to achieve with the matrix organization and get everyone's buy in. Know what success looks like.
2. Manage politics and conflict early on.
Managing a matrix organization requires a focus on the people side. As most people will have a dual reporting line, conflict will be multiple. Don't wait for them to explode. Tackle them early on. Show people political games are not tolerated.
3. Change the power balance when needed.
New business challenges demand new organizational structures. In a cost-cutting dynamic for example, it's easier to get quick results if the geography – country or region – takes the lead in the organization as opposed to the product lines.
So don't be afraid to shift the power balance. Take proactive measures.
4. Discuss the matrix organization with your management team.
Whether you are in a corporate role or in the field, whether you are high or low on the hierarchical ladder, whether you like it or not, your job, and those of your team members, are impacted by the matrix organizational structure.
Members of the same team will face the same organizational challenges so it's worthwhile to put it on your agenda and acknowledge its importance. Put it on the execution agenda and take concrete actions to improve.
5. Steer projects together.
In a matrix organization, people tend to always refer to the other side of the matrix. This doesn't help.  It's smart to get people from difference organizational units together on crucial projects. Let' them share the responsibility. It will help build the necessary trust. This will rub off to the day-to-day activities as well.
6. Remember, it takes time to build relationships.
You will probably agree that face-to-face interactions are better for creating good business relationships. Try to reduce the job changes in the head office.
In many organizations, people are already on the move again before the benefits of the newly built relationship kicks in. Don't make this mistake.
Keep your key people in place until the matrix organizational structure is up and running for at least 1 year.
7. Matrix structures: learn to live with it!
A matrix structure can have enormous benefits for an organization as a whole but it won't please all people all the time. And it doesn't help to pretend it will.
"You can fool some people sometimes but you can't fool all the people all the time," said Bob Marley.
And they were right. So don't try to hide the disadvantages of your organizational structure. Recognize them instead. Most people will see them anyway.
Communicate the pros and cons and teach people how to live within the new organizational structure. And make sure you add the following line into your communication: a matrix structure is not an excuse not to perform!
A matrix structure is not an excuse not to perform!