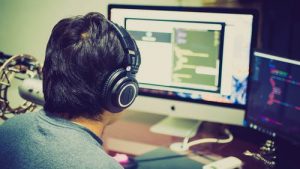 Efficiency and productivity are at the heart of any successful, scalable business. As your company grows and develops, your reliance on internet technologies (IT) services will likely increase. Tech support teams are a critical aspect of solid business models because of their ability to streamline processes and iron out system failures. When a server crashes or a program runs improperly, employees may be less productive, and consumers are sure to grow frustrated.
Smaller companies often do not need in-house IT specialists to monitor systems daily. However, when complications arrive, companies must be prepared to outsource help to maintain business as usual. It takes time and effort to employ a reputable IT specialist to troubleshoot specific errors. Every second of downtime is a financial hit and point of frustration for eagerly awaiting customers. Many businesses are proactively outsourcing IT support to avoid mishaps, trusting third-party IT consultants like SUSE to set up their business's tech operations and keep them running efficiently.
What to Look for When Outsourcing IT Support
Proactive Assistance
Some IT companies focus solely on reactive services, causing unnecessary stress as they scramble to repair dysfunctional equipment. Avoid companies that only step in when disaster strikes and instead partner with a team who routinely monitors critical systems and proactively prevents shutdowns or system failures. Most experienced tech support staff can catch errors before they occur, allowing your business to run efficiently sans technical hiccups.
Confidentiality and Security
Whether you have patents, copyrighted material, or you simply want to protect your clients' personal information, it's essential to keep your business information private and secure. Expert IT support partners should have complete access to your operating system, including confidential information and customer data, to adequately protect and manage functions. Ensure important documentation is safe and sound by collaborating with IT support staff who value security and transparency.
Communication and Collaboration
Depending on the company, you may partner with an IT team working out of different time zones than you and your staff. Before signing contracts, be sure to thoroughly research communication policies and select a team of experts who offer consistent support to match your business needs.
If their tech teams do not offer 24/7 support, find out who you'll be directly working with and how you can reach them after hours.
Quality of Work
In addition to lowered costs, another reason businesses choose to outsource IT and tech support is to ensure your operations are running smoothly and efficiently. You should partner with experienced technicians capable of diagnosing and fixing issues remotely and in-person if need be.
IT and tech support services should also offer pointed assistance that aligns with your companies goals and expectations. For instance, if you run an eCommerce store, your technicians should have experience working alongside companies of a similar vein. Partner with a team of experienced technicians for fast-paced, expert maintenance.
Reducing IT Costs
One of the main reasons companies choose to outsource IT support is the price tag. In-house tech services can cost an arm and a leg, while outsourced options offer remote service discounts. Save your business money by partnering with technicians who will service your specific needs without extra, unneeded fluff. Always ask for a detailed list of the services you'll be soliciting before signing contracts and wasting money.
Final Thoughts
When investigating different tech support routes, be sure you understand your business needs and growth expectations to maximize funding and select the perfect partner. IT service providers are invaluable tools for companies aiming to reduce downtime and infuriating operational failures.