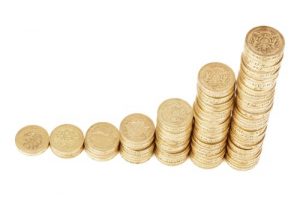 Every small business owner must routinely find ways to reduce their expenditure, which could help to significantly increase their company's profit margin.
A savvy approach to your operations will ultimately allow you to boost your company's finances, so you'll have more cash to inject back into your business. To ensure your longevity in your chosen industry, here are five tactics to boost your small business's annual profits.
Change Your Sales Tactics
Make 2019 the year you aim to generate more sales while decreasing your expenses.
While it might seem like an impossible task, it doesn't need to be.
For example, increase sales on your website through cross-selling, which promotes goods or services that complement your current product range, such as a gym selling healthy smoothies or protein bars.
Another tactic is to launch a relationship-based sales model. For instance, provide customers with a monthly or yearly service plan, which can secure their custom and increase your sales.
Cut Your Costs
Trimming your expenses will ensure you have a greater profit margin at the end of 2019.
To maximize your cash flow, you should stop paying extortionate prices for a printer brand's ink and switch to premium compatible cartridges from Cartridge People.
It might also be cost-effective to eliminate permanent roles across the company, as outsourcing could be a more affordable alternative.
If you do need to hire internal employees, reduce your overheads by hiring part-time help over full-time employees, if possible.
Streamline Business Costs
If you don't have a firm control of your cash flow, it is likely your business finances will spiral out of control.
It might be worthwhile investing in automation software, which can synchronize all internal tasks while managing your revenue, such as project fees, hourly rates, ongoing charges, and amounts owed in accounts receivable.
Measure Your Marketing Efforts
Many companies are spending a considerable amount of time and money on social media marketing campaigns.
Yet, many are failing to effectively measure their efforts on each platform. It is, however, important to identify how much money you are generating on each network and if you're receiving a great return on your investment.
For instance, you should review the following metrics:
Reach
Page followers
Likes
Shares
Comments
Mentions
Click-through rate
If you're failing to boost engagement and/or generate a profit, you will need to either eliminate a platform from your marketing strategy or tweak your tactics.
Increase Your Pricing
Pricing can be tricky for a new entrepreneur. While they will not want to undervalue their business, they also understand they are going up against larger, more established industry rivals.
As a result, many entrepreneurs set their pricing levels too low, which can seriously dent their annual profitability.
If you're running a small business, it's important to review your pricing model and how it compares to your competitors, who might have also increased their price-point.
Raising your prices could lead to a much greater profit margin by the end of the year.