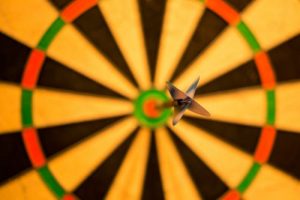 2020 is fast approaching and the start of a new calendar year is a good opportunity for businesses to make positive changes. Much like how an individual would make a resolution for the New Year, deciding to take action in January could take your business to the next level and make it the best year on record. There are many good resolutions to consider for 2020 and it is important to think about your own company and its current challenges — but here are a few ideas to get started. You could focus on just one, but you might find that making a few changes could transform your business and move you on to the next stage.
1. Increase Online Presence
In today's digital world, having a strong online presence is vital for success and there is always more that you can do to strengthen your position. This might involve increasing your investment in digital marketing, improving your social media usage, revamping the company website or creating more original content for your target customer.
2. Upgrade Technology
Technology continues to evolve at an astonishing rate which means there is a good chance you are currently operating on old software or equipment. This could be holding your business back and allowing the competition a chance to get ahead; therefore, upgrading your tech is key for staying current and could help streamline the business, reduce workload for your team and improve the quality of the product/service that you provide.
3. Invest More Money into the Business
Investing more money into the business is always a smart idea as this allows you to upgrade the operation and help drive further success. Financing can be challenging, however, so you may need to take out a loan. It might be a good idea to improve your credit score in order to get a favorable rate and one of the best ways to do this quickly and easily is with credit repair software from DisputeBee. You can then use this money to upgrade technology, invest in marketing, expand, refurnish the office or anything else which would be beneficial to your business.
4. Go Green
Environmental damage is a huge and constant topic in the media right now and businesses are being urged to reduce their environmental impact. There are many ways you can benefit the environment, and while doing so, you can reduce operating costs while improving brand reputation.
5. Get Involved with the Local Community
While it is imperative to have a strong online presence, it is also important that you get involved in the local community to increase brand awareness, improve your reputation and help the area in which you operate. There are many different ways to do this such as taking on students for work experience, hosting workshops, sponsoring the local sports team, attending community events and fundraising for a local charity.
The start of a new year is the perfect time to make positive changes in the business world. These are just a few resolutions to consider for 2020 which should help it to be the best year yet and put your business in a great position to succeed.