3 Winning Revenue Models for Startups
Featured Best Practice on Business Model Design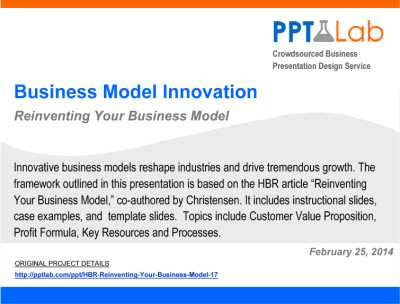 30-slide PowerPoint presentation
Innovative business models can reshape industries and drive tremendous growth. However, many organization find business model innovation difficult. The framework outlined in this presentation is based on the HBR article "Reinventing Your Business Model," authored by Clayton Christensen,
[read more]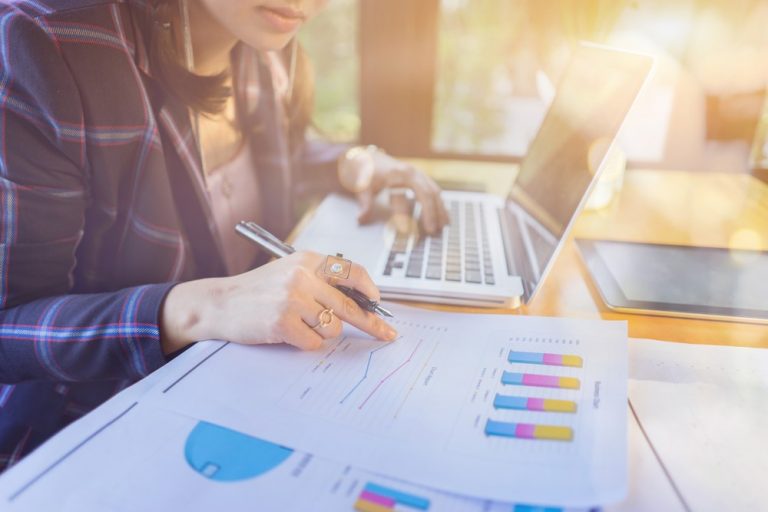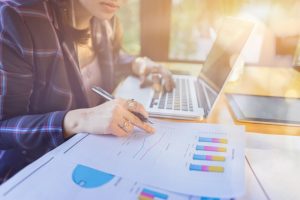 While your business plan tells investors what your company is all about, your revenue model focuses on how your company will make money. Growing from a successful startup into a successful company requires a revenue model that's sustainable for your business and feasible for your target customer. Let's look at three revenue models that will have your startup generating the numbers it needs to succeed.
1. Marketplace Model
New technology has made possible a whole new revenue model that's easy for tech startups to implement. As opposed to selling a product or service, the marketplace model involves establishing a platform where businesses can sell their products or services and customers can buy them. Today's web and mobile shoppers are looking for helpful customer reviews and a personalized user experience, so creating a marketplace that meets these needs in innovative ways will help you stand out.
For example, Fiverr is a business that serves as a marketplace where freelance service providers and business owners looking to outsource work can meet up. With a marketplace revenue model, your business brings supply and demand together, and there's a steady demand for this service. Another major benefit of having a marketplace model is that it keeps your overhead low. The technology is really the only aspect in your domain, so you can put a large portion of your time and effort into marketing and scaling.
2. Direct Sales Model
The traditional direct sales model still accounts for most business transactions in the global economy. Today's consumers are eager for new wellness products, health supplements, and skincare and natural beauty products. As a result, large international companies like Amway invest millions into developing the best products to stay ahead of the competition.
If you're interested in a direct sales revenue model for your startup but you lack the funding required to create the products you really want to sell, consider partnering with a company like Amway, which provides the products independent business owners need to start earning revenue. Amway is not a scam, but simply a direct selling company that empowers local entrepreneurs to sell wellness and beauty products online and in their local communities.
3. Customization Model
With AI and other breakthrough technologies, personalization will soon be the standard for online retail business. A custom experience can be built into virtually any business no matter its revenue model. Leveraging personal data and AI-enabled tools, you can provide customers an experience tailored to their needs.
Especially if your business has a diverse inventory, giving new online customers a quiz about their preferences can get them started with personalized recommendations. One of the major benefits is increased conversions. The customization model makes your customers feel like you understand them and remember you every time. By providing customers a service instead of just making a sale, you can one-up your competitors and cultivate a loyal customer base.
Bottom Line: Revenue Models for Startup Success
Finding the right revenue model for your business depends on your product or service and the customer base you serve. Customers are always going to opt for a service with a free trial over one that doesn't offer one, so if you're a service provider, consider providing the first month free. Retail and e-commerce businesses can benefit from innovative variations to the traditional direct sales model, such as a monthly subscription or the option to personalize your customer experience.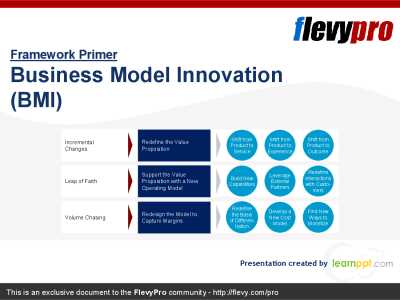 27-slide PowerPoint presentation
As core markets become saturated with new entrants and products, we find it more and more difficult to grow the core. We find traditional approaches that have successfully driven growth historically are also reaching points of diminishing returns. Business Model Innovation (BMI) is a powerful,
[read more]
Do You Want to Implement Business Best Practices?
You can download in-depth presentations on Business Model Design and 100s of management topics from the FlevyPro Library. FlevyPro is trusted and utilized by 1000s of management consultants and corporate executives.
For even more best practices available on Flevy, have a look at our top 100 lists:
These best practices are of the same as those leveraged by top-tier management consulting firms, like McKinsey, BCG, Bain, and Accenture. Improve the growth and efficiency of your organization by utilizing these best practice frameworks, templates, and tools. Most were developed by seasoned executives and consultants with over 20+ years of experience.
Readers of This Article Are Interested in These Resources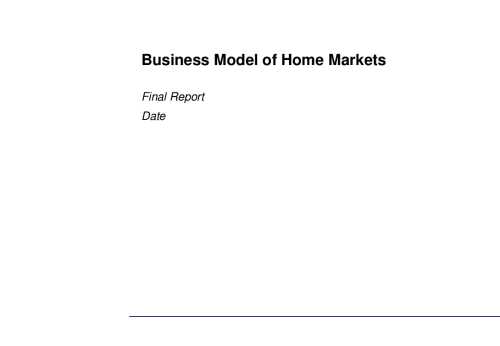 218-slide PowerPoint presentation
This presentation is a final report of a business model design project for a European construction service provider. The firm started a "Margin Improvement Program" comprising of five initiatives. One of these initiatives is aimed at the European "Home Markets," which focuses
[read more]
43-slide PowerPoint presentation

29-slide PowerPoint presentation
About Shane Avron
Shane Avron is a freelance writer, specializing in business, general management, enterprise software, and digital technologies. In addition to Flevy, Shane's articles have appeared in Huffington Post, Forbes Magazine, among other business journals.
Top 10 Recommended Documents on Business Model Design
30-slide PowerPoint presentation
27-slide PowerPoint presentation
218-slide PowerPoint presentation
43-slide PowerPoint presentation
29-slide PowerPoint presentation
29-slide PowerPoint presentation
34-slide PowerPoint presentation
23-slide PowerPoint presentation
23-slide PowerPoint presentation
23-slide PowerPoint presentation

» View more resources Business Model Design here.
» View the Top 100 Best Practices on Flevy.