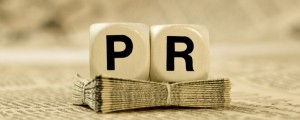 These days, more and more small business owners are looking for ways to keep their companies in a state of constant growth. If this is your goal, it's important to note that obtaining top notch public relations services can help you realize the objective. Review the quick reference guide found below to learn more about how public relations strategies can keep your small business going and growing:
What Is Public Relations?
Public relations is a process that involves developing and optimizing the relationship a company has with the public. This process is largely about cultivating a strong, positive public image for the client's brand. A good PR campaign will involve managing all of the communication and relationships between the public and the brand owner. In today's world, this process is oftentimes accomplished through the use of the traditional press as well as online mediums like social media. Additionally, there are many PR Guides out there that can help you learn the basics.
Why Obtaining Public Relations Services Is Advantageous
There are several reasons why hiring a public relations firm can be advantageous for your small business. One of them includes the fact that these individuals will know your industry and competitors extremely well. They will also know the context that your brand is utilized in as well as the ideological slant and identity constructs of your customers. They will then take this information and implement strategies that enable you to interface with your target market in a productive, positive way that fosters curiosity, engenders conversion, and facilitates brand recognition.
How Public Relations Works
Despite obtaining a definition of public relations, many small business owners still feel that they are at a loss regarding how this mode of business-building works. To increase your understanding, consider the following data:
1. It Involves Mass Communication.
Although public relations is in large part designed to develop a sense of relationship between the individual and the brand owner, it oftentimes works through the use of mass communication. This could be anything from e-newsletters to brochures. These methods help ensure that the prospective customer or current client is continually reminded of the business owner's brand, its value, and the need to invest in products and services.
2. It Builds up Credibility.
Public relations strategies are used to boost a business's credibility. This process works as the firm utilizes intermediaries who engage in ongoing communication with the brand owner's primary audience. These intermediaries are trusted to filter out irrelevant, inaccurate, and nonsensical information. Thus the messages that are communicated from the intermediaries to the audience are deemed credible.
3. It Is Not Equivalent to Advertising.
While public relations is in many ways similar to advertising, there are several substantive differences. Specifically, advertising is oftentimes appropriated to make the public aware of a new product or service offered by the brand. On the other hand, public relations is used to convey information that is deemed news worthy to the target market. This process helps ensure that your small business becomes more influential and relevant to contemporary audiences. Additionally, advertising is typically about building the client's business by optimizing and accelerating the conversion process. However, public relations is often used to show customers how a business owner's products and/or services are being used to solve problems.
4. It Can Transpire Online.
Oftentimes, people think of public relations in terms of communication that takes place through traditional modes of advertising like radio ads, commercials, billboard signs, and brochures. However, it's important to note that the efficacy of public relations in the 21st century results from the fact that much of it transpires online. There are a wide range of online PR strategies that a firm can use to increase the small business owner's level of visibility and influence in the Internet sector. Some of the more prevalent strategies employed include:
web design and development
content marketing
online reputation management
social media optimization (SMO)
search engine optimization (SEO)
Types Of Public Relations
There are several different types of public relations services that a firm can offer to help build your small business. Some of them include:
Special Promotions
Special Events
Internal Relations
Public Affairs
High Tech PR: blogging, social networking
Community Relations
Crisis Communications
Media Events
Public Press Conferences
Trade Shows
How To Find An Excellent Public Relations Company
Once you realize the role that a public relations company can play in pushing your small business forward, you may be ready to find the ideal firm. To ensure that you can do so, make sure you select a team of industry professionals who possess all of the following characteristics:
an A+ rating from the Better Business Bureau (BBB)
good online reviews
fair pricing
industry experience (at least a decade)
Conclusion
If you're serious about ensuring that your small business remains on the path of perpetual growth, you should consider the value of investing in public relations services. Utilize the information listed above to determine whether doing so would be appropriate and advantageous for your company.