Note from the Editor: This is the second of a series of articles written by Charles Intrieri related to Lean Initiatives.  The previous article can be found here and we suggest you read it first, if you haven't already.  You can read his other articles here.
* * * *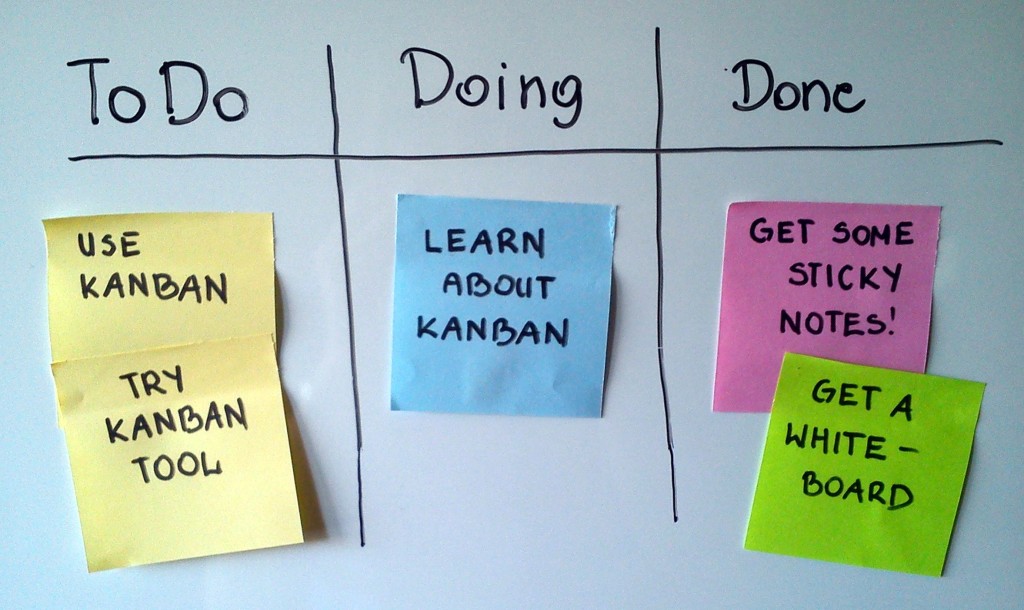 If you recall, from the first article on Lean, the main reasons Lean initiatives fail in a company is:
The entire company culture is not focused on Lean.
Top Management is not properly engaged in Lean and is not leading the way.
Lean is not in the hearts and minds of the people.
There is no genuine teamwork.
Discipline is not sustained.
All important waste is not found.
We now move on to Kaizen.
What is Kaizen?
Literally, it is small steps of Continuous Improvement. Genuine cross-functional teamwork and brainstorming work very effectively in Continuous Improvement.
Applying Kaizen/Continuous Improvement's Plan, Do, Check, Act (PDCA) to identify a problem, find the cause of the problem, and solve the problem. The team asks What? Why? and How? questions. They put the comments on a white board. Any comment is welcome.
After brainstorming, the best two answers are chosen and investigated using PDCA. Once the most effective answer is found, a Standard Operating Procedure (SOP) is written to eliminate this problem.
Continuous Improvement must be ongoing daily. Remember that: There is always a better way to do anything.
Kanban Is the Pull System.
Instead of pushing inventory into the warehouse to prepare for customer orders in advance (ERP)/MRP), you pull based on customer needs, not a forecast of future requirements. A Kanban card is used to pull customer orders through the operation from one step to the next.
When inventory is needed, a Kanban card is used to fill that requirement. You send Kanban pull cards to your supplier to bring in what quantities that are needed to fulfill needed customer orders. At times, safety stock is used between operations or quantities on the Kanban card are changed, based on new needs.
What is needed to use Kanban is collaboration between the Supplier the in house operation and the Customer to meet customer needs. Electronic DataInterface and Trading Partner Interface can be used to issue information from the Supplier to the Operation/Manufacturer to a Distributor/Third Party Logistics (3PL) partner, if used, to the Customer. This is pure, genuine teamwork.
In a ship-to-use operation, a Kanban card with a quantity is sent to the Supplier from the shop floor. The material comes in and it goes to a location on the shop floor NOT the warehouse. In a scenario like "ship-to-use", the Supplier has been audited by Quality Management and approved to ship to the shop floor without a quality check upon receipt. There are occasional quality spot checks/audits on the shop floor to assure that quality is being maintained.
Let's Move on to Lean Six Sigma.
When you combine Lean with Six Sigma, you combine speed and elimination of waste (Lean) with Six Sigma (improved quality, limited variation, and 3.4 defects in one (1) million chances) to obtain speed and accuracy to bring more value to your customers.
Six Sigma uses: DMAIC: Define, Measure, Analyze, Improve and Control for problem solving. You can use DMAIC on all Theory of Constraint (TOC) issues. Get constraints out of the way for throughput to the customer.
One more aspect of Lean Six Sigma is VoC or Voice of the Customer. Send out a questionnaire to your customers asking them the pros and cons of your company.
Take the "cons" and turn them into opportunities to improve your operation. When you have a list of cons, use Pareto's 80/20 principle, and a cross-functional team (s), to choose process improvements to eliminate these cons. Once eliminated, you will please your customers, perhaps obtain more business, and improve profitability.
Listen to your employees (VoE): Voice of the Employee as well. When suggested improvements come from your employees, they benefit your company in that employees know that you care about what they think about your company. So, the same with VoE: prioritize them with Pareto's Principle and implement those ideas as well to improve your operation.
If you use 5S (first article you read: a place for everything and everything in its place), Kaizen, Kanban and Lean Six Sigma, and VoC/VoE, you go beyond your customer's expectations, bring improved value to them at a greater speed, and improve profitability for your company.
Some Lean Initiative Benefits?
An improved inventory accuracy percentage (98-100% daily) because of improved measurement, improved distribution replenishment because of demand driven ordering, improved in store stocking time, improved inventory turns (cost of goods sold divided by your average inventory), reduced lead time collaborating with your Suppliers and Customers, an improved culture using Lean, genuine teamwork, happier employees, the elimination of all waste, an increase of velocity and throughput to your customers, more profitability, and true discipline to sustain this Lean initiative implementation.
* * * *
Audience participation: Are any of you implementing Lean now? What stage are you on in your implementation? Are you experiencing any problems implementing Lean?