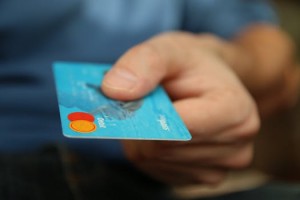 Take a look at any successful business and you will find one common ingredient among the many keys to success; every one of them handles their business finances with immense care and incredible efficiency. Whether you are a small business trying to expand or an establish enterprise wanting to boost market competitiveness, making improvements to the way you handle payments and business finances is one of the few steps you can take.
Bacs has been the payment method of choice for many businesses. You are even required to have a Bacs SUN, an ID number given to businesses in the Bacs network, to enter certain tenders or work with some businesses as vendors. There are several reasons why the use of Bacs and, more importantly, Bacs Software is essential to the growth of your business.
Safe and Secure Payments
Bacs offers a number of features as part of its services and security and efficiency is at the top of that list. The entire payment network is encrypted and you can rely on the extra security measures put in place for maximum security. Payment requests can be made from Bacs-approved software created by bureaus that are also screened by Bacs directly.
Automation
With the Bacs payment service and supporting software integrated with the existing business solutions you are using, there is no more need for manual payment processing. Every client invoice can be routed through the Bacs Direct Debit system and vendor invoices can be processed using the Bacs Direct Credit.
Better Efficiency
Automation leads to a much higher efficiency. Human errors can be kept at a minimum now that there is no need for manual input when processing payments. You can still maintain control over every payment with the built-in review and approval system, but payment details are already captured by the system accurately.
The business also saves time and valuable resources. This translates to lower overhead costs and more available resources for other important tasks. Instead of having a big finance department, you can now allocate more time to handling marketing or sales.
On-Time
The Bacs payment service is also reliable. It has been used – and continually improved – since 1968. The years of experience gathered so far make Bacs a very mature system, tailored to the needs and requirements of modern businesses.
Bacs Direct Debit, for example, is the preferred payment method of more than 60% of the UK's market. Offering direct debit as a payment method will make your products and services more accessible to a wider range of customers.
As mentioned before, Bacs SUN also makes you eligible for certain projects and government (and private) contracts, which means you can grow your business further and tap into a bigger market segment. It is an essential advantage that brings you a step closer to success.
Low-Cost Payments
Another important reason of using Bacs software is the low payment processing cost. You already save time and valuable resources on manual invoice handling and payment processing. You also save on the transaction fees directly, since Bacs payments cost much, much less than conventional bank transfers.
These small savings add up. In a market as competitive as today, the steps you take to lower your overhead costs are the steps that get you closer to success. You can be more flexible with your pricing and have more options when faced with market challenges, all without lowering your profit margin.
To avoid any additional costs, avoid Bacs software providers who aren't transparent in all fees involved. Instead, consider reliable companies such as AccessPay who don't charge extra for things like software upgrades (which many on the market do). You can explore this Bacs option and get a quote on what the costs will be through the following link; https://www.accesspay.com/payments-technology/bacs/.
Completely Paperless
Last, but certainly not least, a reliable Bacs software lets you go completely paperless when it comes to payment processing. There is no need to send paper invoices (or receive them) at all. Payment requests are made digitally through the Bacs bureau's software and they are processed in three working days.
Some banks also process payments faster when they are made from and to accounts with the same bank. Not only can you eliminate the need for paper payroll and payment documents (which are very tedious to prepare), you also process payments faster. Faster payments = higher turnover.
The use of Bacs payment services can really help your business be more competitive. The use of Bacs software makes the whole process more efficient and manageable. All you need to get started is a SUN number and a reputable Bacs bureau to help you integrate your payment services.