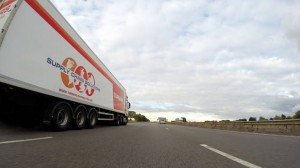 In this day and age, consumers want control of parcel delivery, and they want their parcel to be delivered at a time that best suits them and their daily routine. Due to this, the parcel delivery industry is being forced to re-evaluate their delivery strategy. In order to offer the best parcel delivery UK and accommodate increased demand, it is paramount that you have a clear vision of what should be including in a parcel delivery strategy. To help ensure you gain a competitive advantage, we have put together a post of the top aspects you need to re-consider in order to offer the best parcel delivery service.
Delivery Service Type
In order to create an effective parcel delivery strategy, it is paramount that you consider the delivery service types available, and those that you want to provide to your customers. People choose parcel delivery according to their shipping needs, and will make their decision based on the size and number of packages and how far they are sending them. Within your parcel delivery strategy, you should decide what types of delivery service types you wish to provide, and consider how this may potentially affect the success of your parcel delivery service.
Speed Of Delivery
Once you have identified your desired delivery service type, you must consider the speed of delivery. People of all ages want their parcel delivered as quickly as possible, and thus in order to meet this demand, you must plan ways to improve your speed of delivery. Offering low-cost next-day delivery or same-day delivery is a fantastic way to build your parcel delivery service because nobody enjoys waiting around for their parcel, whether it be clothing or perishable goods, to arrive. The faster the delivery, the better!
Professional Appearance
Regardless of how great your parcel delivery service is, the appearance of your courier company's vans, trucks and drivers reflects your business. This is especially important if you will never meet your customers in person yourself. Within your parcel delivery strategy, you should consider choosing company's whose trucks and clean, and whose drivers pride themselves on a neat appearance.
In addition to this, a great way to wow your customers is to brand your packaging. A simple sticker or stamp can help ensure that your service is used time and time again, and is recognised by those who receive a parcel.
Special Needs
In order to create an effective parcel delivery strategy, you should consider whether or not you will cater for special needs. This includes handling oversized packages, as well as perishable or potentially hazardous goods. By catering for these needs, you will reach a broader audience. This is especially important today as the demand for parcel delivery rapidly increases.
Price
A major part of your parcel delivery strategy is the price. With countless parcel delivery services available to choose from on the market, it is paramount that you do your utmost to stand out in the heavily crowded industry. By pricing your parcel delivery service competitively, you can rest assured that you will attract a greater amount of people. In order to boost customer satisfaction, you may even want to consider providing your customers with exclusive offers such as free postage on first orders or a special code for a discount on the next.