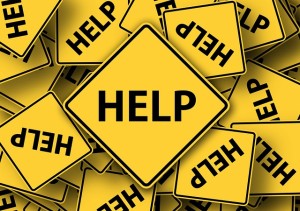 There are a lot of stories about how men are reluctant to read the directions before starting to do an assembly or not asking for directions when they are lost!
According to one study by an insurance firm in Britain, the average male driver travels about 276 extra miles a year because of not wanting to ask for help!
There is that old joke:
QUESTION: Why does it take millions of sperm to fertilize one egg?
ANSWER: They won't stop to ask for directions.
According to family business expert Don Schwerzler, you could make many of the same observations about family business entrepreneurs!
"Family business entrepreneurs are a special breed of men and woman," notes Schwerzler. "When they are starting their family business, there is usually a scarcity of time and money so they learn to make do without getting help from others. They are very independent and generally very passionate about 'my way is the best way' when establishing the policies, practices and procedures that determine how their business will be run."
Schwerzler makes the argument that family business entrepreneurs tend to self-treat medical issues rather than going to a doctor; they get legal advice from family and friends rather than consulting with an attorney; they rely on "industry averages" to gauge and measure the operational performance of their company rather than defining the true potential of the business.
And when they do reach out to professional service providers – they often get "sequential solutions" – the accountant suggests accounting solutions; the lawyers suggest legal solutions; financial planners suggest insurance solutions. The resulting "gridlock" means wasted time and money for the family business owner.
Family business owners learn to wear many hats – operations, sales, marketing, accounting, finance, human resources – you get the point.
But in addition to dealing with the normal problems associated with running a successful business, family business owners also have to deal with the unique and complex issues involved with succession and other critical family business issues including family feuds, organizational development, career management and development for the next generation, sales, marketing and business development, innovation, compensation, work performance, governance, leadership and estate equalization, just to name a few…
Given all this, it is easy to understand why change and innovation often comes slowly to a family business!
"But it doesn't have to be that way," says Schwerzler. "All too many family business owners waste time and money re-inventing the wheel – they aren't able to take advantage of the experiences 'learned' by other family business owners."
Schwerzler is an interesting "learning resource" for family business owners. He has worked with many hundreds of family businesses – helping them to grow significantly, helping to maintain healthy family relationships and then helping transition the business to the next generation – or preparing the business for sale if that is the better strategy.