The Organizational Skill: COMPATHY (Part 2: Analysis of the Case)
Featured Business Best Practice: Organization Design Toolkit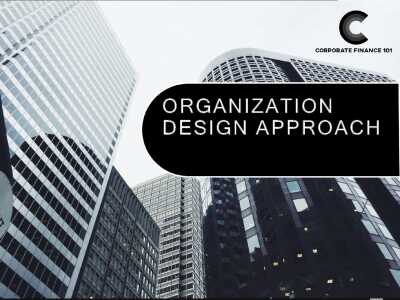 103-slide PowerPoint presentation
Recent McKinsey research surveyed a large set of global executives and suggests that many companies, these days, are in a nearly permanent state of organizational flux. A rise in efforts in Organizational Design is attributed to the accelerating pace of structural change generated by market
[read more]
Note from the Editor:  This is the second of  series of  6 articles written by the author, Vardar Çobanoğlu.  The full series is a compelling piece on Organizational Behavior, Human Resources, and Corporate Management.  You can read part 1 here.  You can find the author's other articles here.
* * * *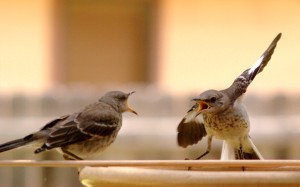 "So much for the case. Let me start with the simplest but the toughest question first: 'What is going on here?' had said F. J. Roethlisberger in his article. Now I will try to answer it with a different approach than his.
Concerned Parties:
Quality Control Checker: Mr. Hart's superior,
Mr. Hart: ex co-worker, group supervisor,
Bing: group member,
Labor Union Representative,
Remaining Employees: three men and three women.
Nature of the Work:
Quality testing and inspection of panels for electronic equipment => It seems that this is an intermediary department in the production process where any slow down or bottleneck would surely result first in temporary idleness, but then in hustles and hurry-scurries at the final assembly and in delays at the packaging and delivery departments.
Consequently, employees are paid on a piecework incentive basis, probably with assigned quotas => The very nature of the work induces them to maximize their earnings by speeding up the work process, as contractually agreed on by the Management and the Labor Union, such that an employee can use any time-saving method or device to this end, as long as the quality standards of the job are met.
It is understood from the practice that the set-up time allowed to employees in performing their job is more than sufficient to quality test and inspect a single panel => This is either due to Management's sloppiness in forgetting about or its conscious decision in delaying the review and resetting of the procedural standards through time and motion analyses, probably because of the pressing market demand for various reasons (e.g. war; major competitor's production or delivery problems).
Thus, clever employees have taken the initiative of using the going set-up time for doubling and even tripling the panels in quality testing and inspection as a common practice since a long time ago ("We've always been doing it" says Bing ) =>  This might point out to another Managerial mistake, now related to the Control Function, that I tend to call Omission-induced Legitimization or Legitimization by Toleration, as exceptional earnings of such employees are either unnoticed, or silently approved at the Payroll Department because of the related benefits at all levels as the work process is sped up.
Apparently, there has been no problem with the quality standards despite the unconventional undertaking, as no corrective general or specific action to curb or stop it was taken => This is another very dangerous situation in Management  Practice which I am tempted to call Precedence-driven Legitimization or Legitimization by Exception, as the actual absence of aberrations tend to disregard and exclude their occurrence potential!..
Key Events and Interpretations:
The Quality Control Checker notices Bing's practice and draws Mr. Hart's attention = Too late of an observation that should have been made long ago; superficial and reactive intervention without investigating, nor analyzing the nature of the work, except for the eventuality that he is new with the company or the department => This is a classical Managerial Attitude lacking depth by isolating an individual case from a general practice = Bad Professionalism.
Mr. Hart assumes a mute or passive affiliation with his superior instead of giving him a fair explanation of "What is going on here?" first, as it would have been expected from a team supervisor => This evidences his Lack of Leadership and Human Skills justifying Bing's saying, "…seems to be having some difficulty in knowing how to manage us employees." Moreover, he tries to profit from the occasion for exercising a long sought punitive action on Bing = Wicked Professionalism.
Bing keeps his cool at his superior's provocative approach with his first warning, but calls in the Union Representative after the second attempt => The Preplanned Disobedience Process he had started long ago with the promotion of his fellow employee he probably disapproved of, is gradually elevated from interpersonal and intradepartmental levels higher up to corporate levels and Mr. Hart's helplessness in solving the problem aggravates as his counteractive menace in "taking the matter up the line" is viewed as an idle threat, for this would be serving Bing's ultimate objective of being transferred to another department = Conscious Professionalism.
The Union Representative behaves reactively along with his responsibilities,  but unexpectedly poised without exaggerating and taking advantage from the case => This is perhaps because his Union is content with the premiums they are getting from this piecework incentive basis further favored by the sped-up inspection which is contractally recognized = Cool Professionalism.
Some of the remaining employees, probably the men, as Mr. Hart seems to treat the women more decently, align themselves with Bing's undertakings => This expanding confrontation, probably originating from similar feelings, motives and interests as Bing's, results in their exposed standing as Active Followers or Conspirators instead of the safer role of Passive Spectators or Mr. Hart's Partisans = Risky Professionalism.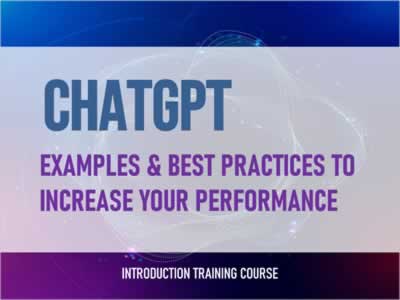 85-slide PowerPoint presentation
Update 18/03/2023: Recently added slides: related to GPT-4 Features Update 20/03/2023: Tabular Formatting Update 20/03/2023: Enhanced slides realted to the other products from OpenAI OpenAI ChatGPT has advanced language processing. It can write like a human and speak naturally. Texting,
[read more]
Do You Want to Implement Business Best Practices?
You can download in-depth presentations on 100s of management topics from the FlevyPro Library. FlevyPro is trusted and utilized by 1000s of management consultants and corporate executives.
For even more best practices available on Flevy, have a look at our top 100 lists:
These best practices are of the same as those leveraged by top-tier management consulting firms, like McKinsey, BCG, Bain, and Accenture. Improve the growth and efficiency of your organization by utilizing these best practice frameworks, templates, and tools. Most were developed by seasoned executives and consultants with over 20+ years of experience.
Readers of This Article Are Interested in These Resources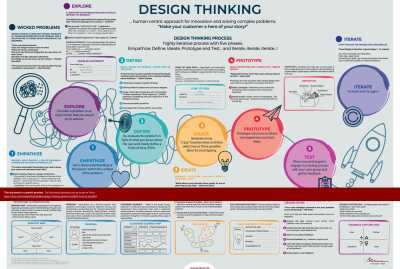 1-page PDF document
Design Thinking poster gives a detailed description of a Design Thinking process. It is great as introduction to design thinking, an overview of a possible design thinking project, encouraging innovation and design thinking. Poster presents some typical tools for design thinking: Problem
[read more]
Excel workbook

1-page PDF document
About Vardar Cobanoglu
Vardar Çobanoğlu specialized in the Practice, Consultancy and Lecturing in Strategic Management (Crisis, Power, Change, Entre-/Intra-preneurship and SME Management, Foreign Expansion, International Marketing and Trade Management), in Banking (Commercial and Correspondant Banking including Loan Syndications), in Business Management (including Contract Negotiations), in Career Orientation and Education in his professional life of some 40 years. He had his Banking Career with Citibank Türkiye, Byblos Bank Belgium SA and Credit Lyonnais Türkiye; he also conducted training programs at major universities, private and public banks, enterprises and institutions (1986-2003); his experience as a Corporate Executive had been in Pharmaceuticals; in Chemicals, Edible & Essential Oils; all in Türkiye. He was assigned as one of Türkiye's experts to IMD Lausanne's panel entitled "World Competitiveness Yearbook" (Jan. 1998-Jan. 2005). You can contact Vardar at
[email protected]
.
Top 10 Recommended Documents
103-slide PowerPoint presentation
85-slide PowerPoint presentation
1-page PDF document
Excel workbook
1-page PDF document
20-page Word document
3-page PDF document
192-slide PowerPoint presentation
1150-slide PowerPoint presentation
5-page Word document