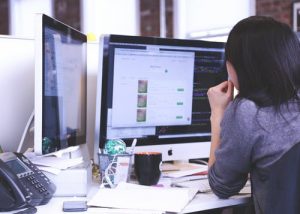 Evolutions in software solutions are helping companies to streamline their processes and focus on growth. In the past, software was generally only used by technology companies, but these days innovative software solutions that improve workflow and save time are available for almost every single type of business. Software updates are now available in downloadable packages online, meaning business owners no longer need to wait for software programs to be released on disc. This move towards instant updates gives companies considerably stronger protection against cybercrime because security fixes are constantly being developed and made available to download.
This guide outlines some of the different types of businesses that could benefit from specialist software solutions:
Gyms
Gym owners, personal trainers and fitness studios could benefit from software solutions like Virtuagym, which bring together all aspects of your fitness business into one intuitive platform. Combining membership management, appointment scheduling, and lead management, the program helps owners keep track of finances and provides data that can be used to upsell appropriate services to maximize revenue. The software helps fitness professionals provide a better service to their clients, with improved monitoring of customer progress and unparalleled communication abilities.
Sales
Whether you are running a purely sales-based business or a sales team within a larger enterprise, customer relationship management solutions like Salesforce could help collate all the information you have on your customers and their behavior. It works by integrating all of your team and technologies around one single platform. The platform has many benefits including the ability to:
Send targeted and personalized messages to customers.
Trigger alerts following specific customer actions.
Source data from multiple devices.
Track every single customer interaction across every member of your business.
Save time by automating administration work.
Offer a personalized service, thanks to artificial intelligence (AI).
Reduce response time for customer queries.
Unify email, social media, phone and chat support channels.
Home Inspection
If you are running a home inspection business, a management software solution like ISN could help simplify and streamline your business by bringing all of your customer relationship data together and automating workflows. Helpful features of the software solution include:
Management – the ability to collate all of your business information in one place.
Scheduling – a simple interface manages all new orders from clients and agents to insurance companies and escrow officers or lenders, all directly from your website.
Communication – the software sends out automatic professional order confirmations, reminders and follow-up emails that help your home inspection business remain consistent.
Information – easy access to all information on agents such as when they last carried out a home inspection report and how many they have performed on each property.
Mobile – the inspection support network can be accessed from any mobile device.
Timber and Builder Merchants
Specialist timber and builder merchant software like Spruce can help you transform the way you work, freeing up time to move your business forward. It is a cloud-based and completely integrated platform, which means all new customer, stock and order information is accessible from any device and is automatically updated. This helps reduce costly errors and can have a massive positive impact on all levels of communication across your business. Useful features include:
Document management – all transactions, including handwritten or faxed reports, are automatically linked so you have access to everything you need electronically.
Simplified accounts – job activity can be reviewed at any time to understand the risk of late payments.
Integrated invoicing trail – all packing slips, vendor invoices, and related files are linked together on the system.
Security
Software solutions like TrackTik can help security businesses connect operations between frontline, back office, and senior management. The platform gives you the power to follow the movements of your guards, reduce the number of manual tasks and easily demonstrate your value to customers. Featuring robust data capturing and analytics software, the program can help inform your decision-making in order to improve your overall security operations. The platform can help security businesses overcome industry challenges in these ways:
Work smarter – save time on unnecessary manual admin tasks to maximize the power of your workforce.
Gain insight – merge data from frontline and back-office security operations to gain valuable visibility over historical and real-time operational data.
Spend wisely – make strategic decisions based on data from across your organization to reduce spending on inefficiencies.
Remain compliant – stay up to date with the latest rules and regulations in the security sector in each jurisdiction and receive reports related to health and safety, labor laws and public safety.