Safety in the Cloud: 5 Best Practices for Cloud Storage Security
Featured Business Best Practice: Organization Design Toolkit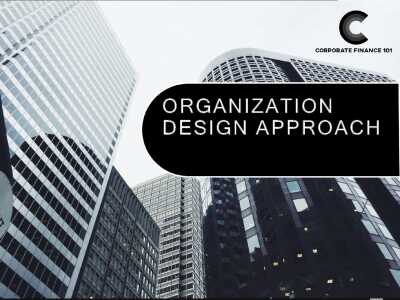 103-slide PowerPoint presentation
Recent McKinsey research surveyed a large set of global executives and suggests that many companies, these days, are in a nearly permanent state of organizational flux. A rise in efforts in Organizational Design is attributed to the accelerating pace of structural change generated by market
[read more]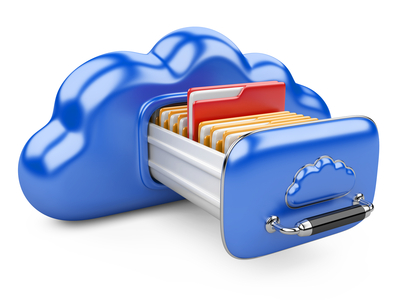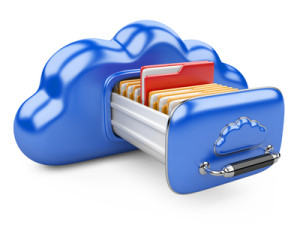 As companies migrate to the cloud for broader access to applications and scalable storage at a reasonable price, concerns about security in the cloud are rising. The 2012 SailPoint Market Pulse Survey found that over one-third of U.S. businesses have or plan to have high-risk data stored in the cloud, and more than 95 percent of those surveyed have security concerns about the cloud. While it can certainly be a worthwhile investment, there are several best practices you should follow to make your cloud computing experience safer.
Top Security Risks
Hackers and data thieves. While you run this risk when storing data in-house, you also run it in the cloud. If you select a shared cloud, your risk is greater, too—should a hacker breach another business' security protocol, he could access your sensitive data because it's on the same cloud. Security monitoring and data encryption mitigate this risk, but it cannot be eliminated.
Data loss. Simply moving your data to the cloud does not mean it is secure and free from loss. Investigate the cloud provider's security and backup practices to ease worries.
Unauthorized access. While most cloud storage systems allow you to define access control, rogue employees or data center workers could gain unauthorized access to your data. Review access control after any cloud update, as privileges may reset accidentally.
Five Best Practices
Read the fine print. When selecting a cloud storage provider, read the fine print in the vendor contract. The word "shall" indicates that the vendor is obligated to perform that duty, while weaker words like "try" are no guarantee.
Perform regular backups. A secure backup is an important part of any cloud strategy. Although infrequent, you could lose data access if the cloud data center has a power outage, or a data thief could raid your cloud. As a best practice, store backups in another location. If that cloud data center is destroyed by fire, you lose access to all your data. If you have a secure backup in-house and another backup elsewhere, you can resume business.
Use strong passwords. Eighty percent of 2011's computing security issues stemmed from weak administrative passwords such as password, welcome or 123456, according to the 2012 Trustwave Global Security Report. When an employees use strong passwords, they lessen the chance a hacker will gain system entry.
Stay plugged in. Follow cloud vendors, data storage providers and security experts on social media. If there's a sudden security threat, spyware epidemic or other problem, these guys will tweet and post about it. Identity security expert @Lifelock posts valuable information on Twitter, including tips for security monitoring and insights into threats.
Keep sensitive data secured. Third-party vendors with access to your cloud could cause a data breach if their security policies are poor. Ask your cloud vendor whether third-party vendors will have access to data. For the most sensitive enterprise data such as prototypes, customer financial records or medical records, consider storing the data in-house if you have any doubts about the security policies implemented by the cloud provider.
Get your Cloud Strategy right
with this comprehensive IT business toolkit (166-slide PDF)
found here on Flevy
. This toolkit was developed by Martin Palmgren, a seasoned IT Strategy Executive.  He is an international thought leader and visiting professor at some of France's top business schools, notably EDHEC where he intervenes on Innovation, Business Model Innovation, Strategy, IT Strategy (Execution), IT Governance, IT Sourcing, Cloud (Sourcing).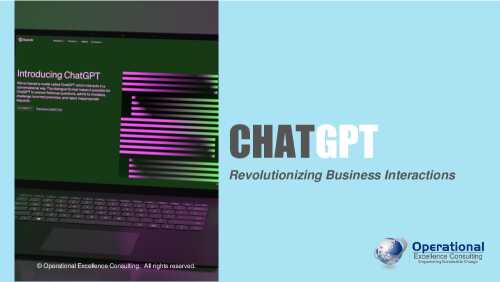 81-slide PowerPoint presentation
ChatGPT (Generative Pretrained Transformer) is a state-of-the-art AI language model developed by OpenAI, one of the leading research organizations in the field of artificial intelligence. It was created to process and generate human-like language by utilizing advanced deep learning
[read more]
Do You Want to Implement Business Best Practices?
You can download in-depth presentations on 100s of management topics from the FlevyPro Library. FlevyPro is trusted and utilized by 1000s of management consultants and corporate executives.
For even more best practices available on Flevy, have a look at our top 100 lists:
These best practices are of the same as those leveraged by top-tier management consulting firms, like McKinsey, BCG, Bain, and Accenture. Improve the growth and efficiency of your organization by utilizing these best practice frameworks, templates, and tools. Most were developed by seasoned executives and consultants with over 20+ years of experience.
Readers of This Article Are Interested in These Resources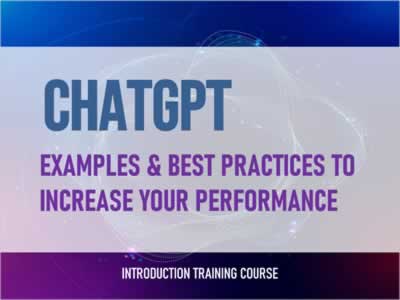 85-slide PowerPoint presentation
Update 18/03/2023: Recently added slides: related to GPT-4 Features Update 20/03/2023: Tabular Formatting Update 20/03/2023: Enhanced slides realted to the other products from OpenAI OpenAI ChatGPT has advanced language processing. It can write like a human and speak naturally. Texting,
[read more]
1-page PDF document

1-page PDF document
About Shane Avron
Shane Avron is a freelance writer, specializing in business, general management, enterprise software, and digital technologies. In addition to Flevy, Shane's articles have appeared in Huffington Post, Forbes Magazine, among other business journals.
Top 10 Recommended Documents
103-slide PowerPoint presentation
81-slide PowerPoint presentation
85-slide PowerPoint presentation
1-page PDF document
1-page PDF document
3-page PDF document
135-slide PowerPoint presentation
192-slide PowerPoint presentation
Excel workbook
Excel workbook