Responsibility Diffusion: A Critical Impediment When Growing a Family Business
Featured Business Best Practice: A Comprehensive Guide to Digital Transformation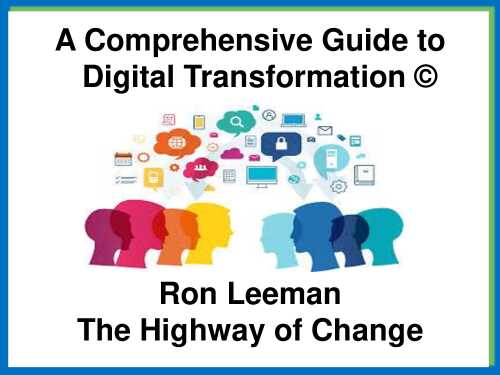 173-slide PowerPoint presentation
This is the "new improved" A Comprehensive Guide to Digital Transformation. What was one 141 slides had now increased to 173 because I have added a number of latest slides to the deck with new approaches, latest thinking additional "benefits" slides, a section on reasons for
[read more]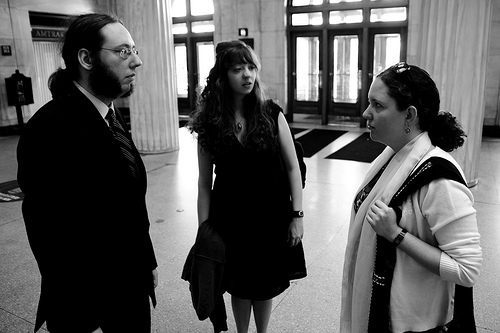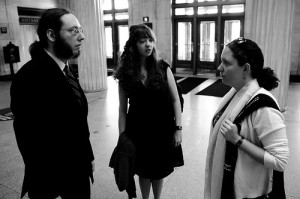 "Responsibility diffusion is a critical impediment to successfully growing a family business. And, the larger the family business grows, the larger the problem becomes!" opines Don Schwerzler, an internationally recognized family business expert who has been studying and advising family business owners for more than 40 years.
As a family business expert dealing with growth and profitability issues, Schwerzler, founder of the Atlanta-based Family Business Institute, receives many requests for interviews from writers and editors preparing family business articles for newspapers and magazines.
"They generally expect me to blame the usual line-up of culprits that prevent growth and profitability, issues such as: cash flow; insufficient capitalization; product quality and reliability; customer service; management infrastructure; communication; management alignment; employee empowerment; planning–just to name a few!"
With family businesses, responsibility diffusion can occur because of the overlap of roles between family members who work in the business and those who do not. Family dynamics that can influence responsibility diffusion include:
Family Dynamics and Responsibility Diffusion
Fear of causing hurt feelings
Sibling relationships defined by birth order, gender and education
Lack of knowledge or understanding about some segments of the business
Lack of formalized communications, meetings and infrastructure
Fear of being disrespectful
Lack of training in working together as adults thereby creating a tendency to revert to parent and child roles in making decisions
Perceived lack of economic parity gained from the business by family members
Examples of the influence of diffused responsibility abound in almost every element of a business. In recent years, many business experts have focused attention on the level of "service" a business provides to both its internal and external customers. "Service" assessments of a business can provide an interesting platform to discuss responsibility-related issues because the discussions can cascade into so many crucial elements of a business. Some elements of "service" include customer service, customer care, customer relations, sales, and business development.
"Poor service" can be measured by many factors such as a reductions in new customer acquisitions, reduced repeat business from current customers, demands from customers to reduce price because of service related issues and most generally, a high level of frustration by the customer constituency.
In the operational assessments conducted by our team of Operation Management Experts , we find that there is almost always a direct correlation between service issues, other problems associated with responsibility diffusion and the lack of a system for ensuring accountability throughout the business.
To underscore the last point and to better understand how dramatic the results can be, consider the dilemma now faced by the larger computer companies. Because of the high number of complaints, the larger computer companies are now rated lower than the airlines in terms of customer satisfaction. While a customer may not have an option in selecting another air carrier in a particular market, they do have options when selecting a company to build a computer for them. According to a highly recognized consumer consultant, generic or "white box" computer companies now account for over 60% of new computer sales!
To better understand responsibility diffusion, consider a one-person business. Quite simply, when something doesn't get done or done correctly, only one person is involved in the chain of responsibility. Oh sure, one can try to blame it on bad luck, poor timing, etc – but most likely it can be attributed to poor judgment or poor execution – maybe both! Founders of successful family businesses understand this concept better than anyone because they fight the battle of responsibility diffusion on a daily basis.
As the business organization grows, the excuse mechanisms that cause responsibility diffusion seem to grow even faster! Both Europe and North America are seeing much more emphasis on corporate social responsibility as our largest corporations exhibit some shocking evidence of responsibility diffusion – Enron, Arthur Andersen, World Com, Sunbeam, Im Clone, Investors Overseas, IBM…
Symptoms of Responsibility Diffusion
Here are some symptoms that could indicate your organization might be infected with responsibility diffusion
When employees routinely do not show up for work on time – is it because of "traffic", problems with the car, etc. Or do they admit they did not leave home early enough?
When work assignments are not completed on time, do you hear things like: "I would have finished the work on time but I had a bunch of phone calls that I had to deal with"; or "There were other fires I had to fight." Or do your people admit they did a poor job of scheduling their time?
When you ask why a particular goal or objective was missed, do you get a lot of "its not our fault" reasons why the goals were not met. Or does someone admit that perhaps he or she and their people did not work hard enough (or smart enough) to get the expected results?
When a competitor wins a bid on some business project, did you lose the bid because your price was too high; your quality of product or service was higher than what the customer wanted to pay; the competitor "bought" the business. Or does someone admit they failed to do a proper job of salesmanship?
Getting the picture? Listen carefully when explanations are being given! Remember the old saying that – "success has many parents but failure is always an orphan"?
One of the reasons responsibility diffusion is so pervasive is that when something comes off the track, the assignment of responsibility is often used to embarrass, shame and humiliate individuals.
Management sometimes uses the assignment of responsibility like a club to ensure organizational compliance and in doing so they create an organization of lemmings.
I like the notion put forth by Henry Ford: "failure is only the opportunity to begin again more intelligently".
Family business owners, managers and employees in successful businesses tend to shoulder and incorporate responsibility as part of the process of continuous improvement. In this environment, responsibility is considered a positive notion instead of a negative consequence. When using this approach, responsibility diffusion can be minimized and sometimes even eliminated!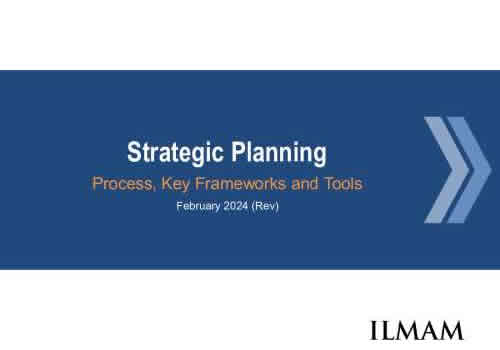 79-slide PowerPoint presentation
This document provides a holistic approach for undertaking strategic planning. While covering the traditional strategic planning approach, the document touches on adaptations that may be used in an unpredictable environment. Contents: 1. Strategic Planning Overview - Key questions and
[read more]
Do You Want to Implement Business Best Practices?
You can download in-depth presentations on 100s of management topics from the FlevyPro Library. FlevyPro is trusted and utilized by 1000s of management consultants and corporate executives.
For even more best practices available on Flevy, have a look at our top 100 lists:
These best practices are of the same as those leveraged by top-tier management consulting firms, like McKinsey, BCG, Bain, and Accenture. Improve the growth and efficiency of your organization by utilizing these best practice frameworks, templates, and tools. Most were developed by seasoned executives and consultants with over 20+ years of experience.
Readers of This Article Are Interested in These Resources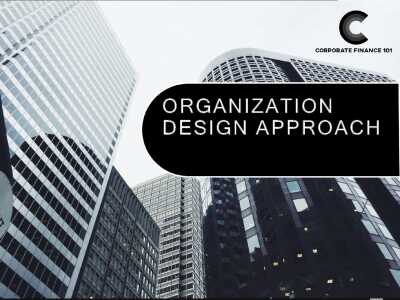 103-slide PowerPoint presentation
Recent McKinsey research surveyed a large set of global executives and suggests that many companies, these days, are in a nearly permanent state of organizational flux. A rise in efforts in Organizational Design is attributed to the accelerating pace of structural change generated by market
[read more]
63-slide PowerPoint presentation

Excel workbook
About Don Schwerzler
Don Schwerzler is one of the world's leading family business experts. He is the founder of the Atlanta-based Family Business Institute and the
Family Business Experts website; and has been featured in the Wall Street Journal. Don Schwerzler began his career as a family business consultant in 1967 and founded the Family Business Institute in the mid 80s. The Atlanta-based Family Business Institute is nationally recognized for pioneering the multi-disciplinary consulting protocol that has proven highly successful in dealing with the unique and complex problems that confront and confound families in business together. If you have any questions about family business, you can
ask him here
.
Top 10 Recommended Documents
173-slide PowerPoint presentation
79-slide PowerPoint presentation
103-slide PowerPoint presentation
63-slide PowerPoint presentation
Excel workbook
135-slide PowerPoint presentation
95-slide PowerPoint presentation
78-slide PowerPoint presentation
1150-slide PowerPoint presentation
41-slide PowerPoint presentation