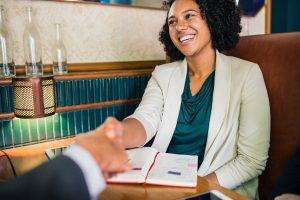 Outsourcing has long been deployed by corporate management professionals as a way of meeting demands at a fraction of cost. The enhanced importance of customer experience has changed how outsourcing is done, but it remains as relevant as ever. China has most recently shown how to outsource on a massive scale, and has provided food for thought on the subject. Effective outsourcing can help to boost your bottom line in ways that may not have occurred to you.
Playing with tariffs
A decade or two ago, the digital industry was still underestimated to the point that regulation and politics were less of an issue. Today, the impact of tech companies is huge, as shown by the fledgling trade war developing between the US and France over digital tariffs. How does this help corporate management? According to industry experts Coretech, looking for in-country expertise for IT systems management is the new outsourcing. It is almost always better to look outside of your business, but looking for nationally located businesses will put your strategy ahead of the curve; trade wars are only likely to get worse.
Layers of security
Using in-country third parties to manage areas of your business is a way to deflect damage from potential trade conflicts and political change. It can also provide an extra level of defense to your company's policies to aid them in standing up to scrutiny. A great area in which this is effective is HR. Even the most even-handed and mindful manager can fall prey to inherent bias during disciplinary proceedings. Having bespoke outsourced HR functions, preferably with legal oversight to ensure the solidity of your policies, is something that Forbes has recommend.
Future planning
Automation is already a major method of outsourcing work, and according to the Harvard Business Review, efforts to automate business have already cut direct labor by 12%. This represents a huge increase in profit for most businesses, and an improved service for customers. With advancements in AI, it's likely that more complex tasks will be taken up by technology. Savvy business owners should keep their finger on the pulse of technological innovation as more areas of business are taken up by computers.
Outsourcing in a big way is back on the menu. Digital technology allows businesses to retain the personal touch, while also finding ways to cut costs and improve profit. As always, the key is to remain aware of new innovation.