Organizational Culture: A Blueprint for Success in a Family Business
Featured Business Best Practice: Strategic Planning: Process, Key Frameworks, and Tools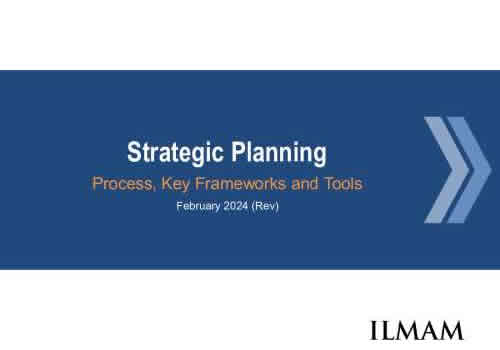 79-slide PowerPoint presentation
This document provides a holistic approach for undertaking strategic planning. While covering the traditional strategic planning approach, the document touches on adaptations that may be used in an unpredictable environment. Contents: 1. Strategic Planning Overview - Key questions and
[read more]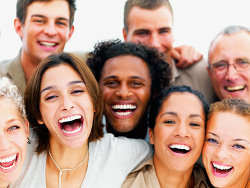 In looking at the organizational culture of a family business, we are assessing behaviors that are important to creating a strong effective staff and competent leadership.
"Successful family businesses tend to have the family's values and culture deeply embedded into their business strategies, policies and practices," says leading family business expert Don Schwerzler. "How well the business performs can be directly tied to how well the leadership and the people work together. Having a strong and well defined organizational culture produces high performing businesses."
Schwerzler has been studying and advising family business entrepreneurs for more than 40 years and the founder of the Atlanta-based Family Business Institute.
Values and Beliefs in Your Organization's Culture
Values and Beliefs describe a family business' commitment to its constituencies: customers, shareholders, employees, the community, vendors, etc. Values describe the standards and ideals that a company holds in high regard. They provide a framework for implementing strategic initiatives.
Values Integration

Consistently reinforcing standards in company communication mediums
Values are clearly defined
Company practices, systems, and processes are carefully aligned with values
Values are consistently communicated
Employees understand critical importance of standards
Carefully considering values during the strategic planning process
Values Credibility

Ensuring values are not compromised
No strategy is adopted that might violate company standards
Values are reviewed periodically to maintain relevance
Ensuring employee day-to-day experiences are consistent with values
Confronting behaviors that violate values and standards
Cynicism is virtually absent
Leadership
In the organizational culture, leadership deals with creating a clearly articulated vision and possessing the skills and the resolve to recruit and develop followers who are committed to carrying out the vision. Having the ability to see the bigger picture and maintaining a balance between high-level strategies and front-line tactics.
Different leadership styles are available depending upon concern for profit or concern for production. An imbalance in the concerns tends to sway the leader to a less effective style. Click here to see the grid of leadership styles.
Management Modeling

Management "walks-the-talk"
Managers are viewed as role models
Management styles are aligned with values and consistent across division/ departments
High level of confidence in senior leadership
Senior managers are viewed as honest and ethical
Strategic / Tactical Balance

Tactical and strategic skills among managers are equally emphasized
Line managers understand the "big picture"
Managers understand the broader implications of their decisions
Managers can effectively communicate the company's strategic plan to their staff
Empowerment in Organizational Culture

Balancing authority and control
Encouraging employee involvement
Decisions made without unnecessary or authoritarian approval process
Decisions driven to the lowest appropriate levels
Developmental Coaching

Delegation is a motivational tool
Managers consider employee's self-esteem during coaching/ counseling
Managers take the time to recognize a job well done
Managers encourage initiative
Coaching is viewed as developmental vs. punitive
Employee goals/ aspirations are taken into consideration
Building Effective Teams

Managers promote teamwork
Team participants are excited about and committed to their goals and objectives
Cross-functional communication is promoted
Meetings are well planned and highly participative
Human Resource Systems and Your Organizational Culture
Human Resource Systems within the organization's culture define how a company recruits, trains, challenges, and inspires its employees in the pursuit of its strategic intent.
Selective Recruitment

Considering only high-caliber candidates
Evaluating candidate compatibility with company culture
Interviewing skills are a company strength
Obtaining boss and peer input for critical hires
Evaluating managers on their ability to recruit top talent
Employee Orientation

Providing a comprehensive orientation program
Emphasizing values and beliefs
Senior managers participate in the process
Does Your Organizational Culture Encourage Continuous Learning?

Training is a company priority
Providing employees with the necessary training to perform at optimum levels
Training programs have a positive impact on organizational performance
Aligning training programs with strategic goals
Training programs are well designed and structured
Spending a strategically proportionate amount of money on training
Carefully designing a succession plan
Performance Management

Performance management system is results-oriented
Ensuring mutually agreed upon goals
Accountabilities and timeliness are clear
Interim performance reviews are standard practice
Performance evaluations are comprehensive and substantiated
Reward systems

Rewarding appropriate skills and behaviors
Rewards are fair and equitable
Rewards are worth the effort
Promotions are deserved
Rewarding team performance greater than or equal to individual performance
Organization Character is Part of Your Organization's Culture
Organization Character is an aspect of organizational culture that refers to the "behind the scenes personality" of a company. These are the explicit or implicit protocols that soon become apparent to all employees. It takes into account how an individual's perception of his or her company is shaped to a large extent by day-to-day experiences.
Informal Communication – Part of Your Organizational Culture?

Open exchange of ideas without fear of reprisal
Using conflict or disagreement constructively
Establishing an "open-door" policy
Balance of technology and face-to-face communication
Organization Feedback

Establishing methods for internal feedback
Recognizing the value of employee input
Encouraging employees to offer their ideas and opinions
Communicating the results of the feedback
Adaptability to Change Vital to Organizational Culture

Company is proficient at change management
Ensuring that all employees understand the reasons for the change
Ensuring that all employees understand the process and methods that will be used to implement the change
Employees expect change
Ability to respond and adapt to change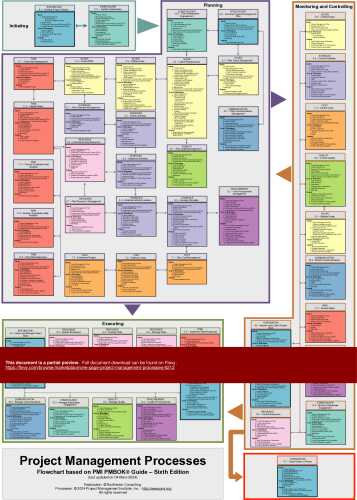 1-page PDF document
PMI did not change the definition of a project or project management in the PMBOK ® Guide - Seventh Edition (published in 2021), but they did change the focus from a process-oriented approach to a principle-centered approach. Unlike previous PMBOK ® Guide updates which replaced older
[read more]
Do You Want to Implement Business Best Practices?
You can download in-depth presentations on 100s of management topics from the FlevyPro Library. FlevyPro is trusted and utilized by 1000s of management consultants and corporate executives.
For even more best practices available on Flevy, have a look at our top 100 lists:
These best practices are of the same as those leveraged by top-tier management consulting firms, like McKinsey, BCG, Bain, and Accenture. Improve the growth and efficiency of your organization by utilizing these best practice frameworks, templates, and tools. Most were developed by seasoned executives and consultants with over 20+ years of experience.
Readers of This Article Are Interested in These Resources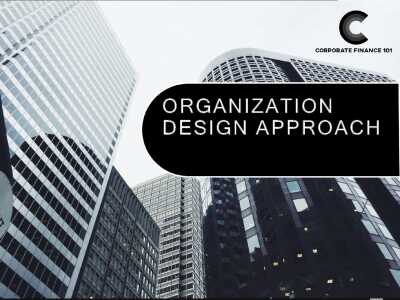 103-slide PowerPoint presentation
Recent McKinsey research surveyed a large set of global executives and suggests that many companies, these days, are in a nearly permanent state of organizational flux. A rise in efforts in Organizational Design is attributed to the accelerating pace of structural change generated by market
[read more]
Excel workbook

1-page PDF document
About Don Schwerzler
Don Schwerzler is one of the world's leading family business experts. He is the founder of the Atlanta-based Family Business Institute and the
Family Business Experts website; and has been featured in the Wall Street Journal. Don Schwerzler began his career as a family business consultant in 1967 and founded the Family Business Institute in the mid 80s. The Atlanta-based Family Business Institute is nationally recognized for pioneering the multi-disciplinary consulting protocol that has proven highly successful in dealing with the unique and complex problems that confront and confound families in business together. If you have any questions about family business, you can
ask him here
.
Top 10 Recommended Documents
79-slide PowerPoint presentation
1-page PDF document
103-slide PowerPoint presentation
Excel workbook
1-page PDF document
Excel workbook
1-page PDF document
A business capability model for a food and beverage company. To be used as a core document for Enterprise Architects and EA work. Also very valuable to Business Architects and Business Architecture projects/programmes.
Excel workbook
Excel workbook
85-slide PowerPoint presentation