Europe is supportive of companies' efforts to expand trade and make an investment. Numerous firms have a long history of doing business here and have received encouragement to establish closer ties with the European markets. Europe is the perfect place for entrepreneurs, ensuring access to more help with finance, lower VAT services, and less bureaucracy. If you're contemplating the idea of moving your company to the continent, there are many things that need to be considered.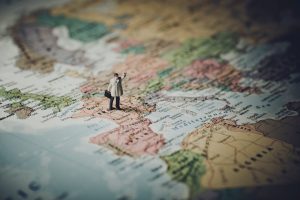 It's worth spending some time before you make the big transition. Europe is an amalgamation of nations, with various languages, cultures, and business values. Each country has its own rules and regulations of which you must take notice. And that's not all. If you wish to make a seamless transition that meets your business needs, keep in mind the following management tips. In spite of the current economic conditions, it's still a good idea to set up a business.
Choose a location for business relocation
If you want to make the move to a European country, carefully choose the location. Don't rush the decision, concentrating too narrowly on the costs and failing to recognize future expansion. When it comes down to determining a suitable location, it's necessary to take into consideration national, regional, and international factors. Let's take the need for a suitable workforce as an example. The last thing you want is to deal with a shortage of qualified workers, especially those possessing technical expertise.
Financial incentives regarding relocation and expansion differ from nation to nation. Italy, in particular, offers many tax incentives so as to stimulate foreign investment. It's largely considered the European hot spot for investment. The benefits and incentives offered to foreign investors aren't different from those that local investors receive. Ireland is another good example. It's an attractive destination because the business climate is favorable, not to mention that Ireland is the only English-majority speaking country in the European Union.
Get your affairs in order
Organize your visas, passports, and paperwork separately for your overseas relocation. It's essential to have the original versions of all the documents and some photocopies, just to be on the safe side. When translated into monetary terms, the loss of data is quite alarming. For the sake of your organization, retain all documentation and files. They instill confidence in your business, among potential investors and, of course, your clients. Depending on the European company you want to form, you'll need to provide various documents. Check with the national authority.
Identify a company that can help you incorporate your business. At present, it's possible to incorporate remotely owing to advanced technology. A professional team can handle court registration, as well as other applications such as tax office or social security. If the team does its due diligence, the incorporation will be completed in a few days. You don't have to worry about the details when you're in the hands of professional accountants and lawyers. They take care of every step of the incorporation process, so you don't have to worry about a thing.
Obtain much-needed liquidity to thrive in a competitive business environment
Gaining clarity on Forex trading might come in handy, as expanding into the foreign markets requires the deployment of various currencies. The price of each is related to one another. Forex trading involves a network of buyers and sellers who exchange currencies at a mutually agreed rate. Practically, you have to make sure that you're deploying the best exchange rates and accruing profits. If you've ever tried to convert currency while traveling overseas, you're familiar with the process.
Prior to delving into the world of Forex trading, find a good broker. Figure out what type of investor you wish to become and determine your goals in investing in currencies. Most importantly, make sure your Forex broker accepts EU clients while still offering high leverage. You shouldn't have any issues with the execution of your positions. The broker must have a history of at least 2 years and fall under the regulation of the jurisdiction in question. Never invest money that you can't afford to lose.
Hire a professional translation agency
No matter what country you're focusing on, efficient communication is key. Even if Europe has a high proportion of English speakers, people prefer doing business in their own language. If you can't speak to them in their own language, it will be difficult, if not impossible to build long-lasting relationships and trust. Working with a translation agency is the best solution for the time being. It shows that you care about the way you conduct business. Unless great care is exerted, some things may get lost in conversation. Spend enough resources to ensure proper communication within your network.
Besides ensuring better business communication, professional translators can assist with market adaptation. The importance of adapting to a foreign market increases with the institutional differences and whether or not the market is more or less developed. If the contents aren't translated, things start to become extremely complicated. Only a well-established agency knows the ins and outs of marketing adaptation and can help you prepare your materials. You'll certainly need to translate, so hire an agency ahead of time.
To sum up, relocation is great for business. A change in the location gives you the chance to enjoy revenue growth and upgrade your facilities. If you're crossing borders, make sure that you're fully prepared. Have a well-crafted strategy at your disposal and take advice from people who have been there. With so many factors to take into consideration, you might become overwhelmed. It's a good idea to create a checklist and stick to it. It's not burdensome and it won't certainly slow you down. Still, you may encounter problems along the way. Office relocation is one of the most challenging moves that you'll ever have to make. No matter what challenge you come across, you'll manage to find your way. You just have to invest in the right kind of action.