Let's Solve Consistency In Content Marketing
Featured Business Best Practice: A Comprehensive Guide to Digital Transformation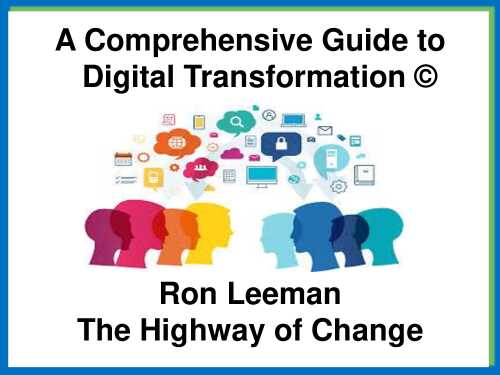 173-slide PowerPoint presentation
This is the "new improved" A Comprehensive Guide to Digital Transformation. What was one 141 slides had now increased to 173 because I have added a number of latest slides to the deck with new approaches, latest thinking additional "benefits" slides, a section on reasons for
[read more]
Being consistent in creating and distributing content is a cornerstone of successful content marketing. It's something we have talked about for a long time, often expressed in phrases like "content marketing is a marathon, not a sprint" – but even so it continues to be a problem for a lot of companies.
The latest research from Content Marketing Institute and Marketing Profs for 2016 shows that the challenge of producing content consistently still ranks high among the concerns of US content marketers in both B2B and B2C.
Among B2B marketers it takes 3rd place, behind "producing engaging content" and "measuring content effectiveness:"
Among B2C content marketers we find content consistency tied for 3rd place with "measuring the ROI of content marketing programs", and again behind "producing engaging content" and "measuring content effectiveness".

Back to Basics
But even though consistency in content production ranks high among challenges in content marketing, I don't believe that we spend enough time thinking and talking about. Or rather we used to talk about it more a couple of years ago. It has taken a back seat to other topics, mainly distribution, formats and measurements in recent years. I believe we need to change this.
Now, what I don't mean is that we should talk any less about distribution, formats and measurements – quite the contrary, those are very important topics. But we do need to make sure we address one of the very fundamentals of content marketing – producing content consistently.
What to do
I would like to see all of us who work with content marketing spend more time on writing and talking about basic questions like how to successfully create content over time. And how to do it in a way that ensures both quality and efficiency.
There are a lot of very talented content marketers out there, that all have very good insights on this topic to share. It's natural for us to want to develop and talk about new challenges, but considering that the challenge of creating content consistently continues to pop up in most surveys we obviously have not addressed it enough.
How to get started
Having proposed that we spend more time talking about this, I'd like to do just that. If you work with content marketing and struggle to create content consistently I want to point out that there are three things that are absolutely necessary to ensure consistency in content creation:
Strategy: If you don't have a strategy for your content marketing, take the time to create one now. Among many other benefits it will help you to develop a process for content creation.
Editorial calendar: Having an editorial calendar not only helps you with the obvious parts of planning, deadlines and publishing. You can also use to get an up to date overview of what you plan to publish and what you have published, which makes it possible to what topics and areas you haven't covered.
Teamwork: Creating content is not a one person show (unless you're the only employee). Involve your colleagues in all aspects of the creation process, from ideas to writing. Both you and the content will be better for it. They can bring new perspectives and insights on your customers that can be translated into a lot of new content.
There are many more tips and insights that can help you find a way to create content in a consistent manner, but if you have not implemented these three things that should be your starting point.
Over to you
What are your insights and learnings on how to create content consistently? Share them in the comments below. And more than that – share them among your fellow content marketers locally and globally. We need to start talking about achieving consistency in content production and distribution again.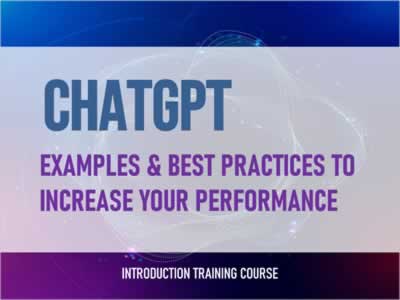 63-slide PowerPoint presentation
OpenAI ChatGPT has advanced language processing. It can write like a human and speak naturally. Texting, chatbots, and conversational history are some of its uses. This talk will show you how to use ChatGPT to improve your results in the above areas. We'll cover how to use ChatGPT to create
[read more]
Do You Want to Implement Business Best Practices?
You can download in-depth presentations on 100s of management topics from the FlevyPro Library. FlevyPro is trusted and utilized by 1000s of management consultants and corporate executives.
For even more best practices available on Flevy, have a look at our top 100 lists:
These best practices are of the same as those leveraged by top-tier management consulting firms, like McKinsey, BCG, Bain, and Accenture. Improve the growth and efficiency of your organization by utilizing these best practice frameworks, templates, and tools. Most were developed by seasoned executives and consultants with over 20+ years of experience.
Readers of This Article Are Interested in These Resources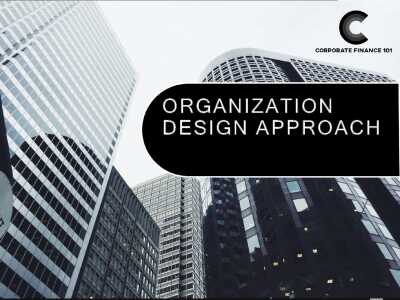 103-slide PowerPoint presentation
Recent McKinsey research surveyed a large set of global executives and suggests that many companies, these days, are in a nearly permanent state of organizational flux. A rise in efforts in Organizational Design is attributed to the accelerating pace of structural change generated by market
[read more]
79-slide PowerPoint presentation

407-slide PowerPoint presentation
About Pontus Staunstrup
Pontus Staunstrup an experienced strategist, focusing on digital/content strategy, content marketing, social media, native advertising and digital transformation. He has worked in Communications and Marketing for close to 25 years for a number of global companies in management and consulting roles. You can visit Pontus's
website here
and
connect with him on LinkedIn
.
Top 10 Recommended Documents
173-slide PowerPoint presentation
63-slide PowerPoint presentation
103-slide PowerPoint presentation
79-slide PowerPoint presentation
407-slide PowerPoint presentation
135-slide PowerPoint presentation
Excel workbook
95-slide PowerPoint presentation
108-slide PowerPoint presentation
78-slide PowerPoint presentation