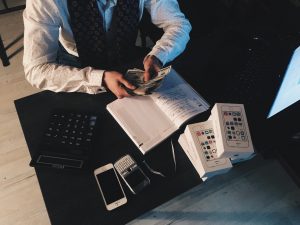 I would not have become as successful in business as I am today if I had not learnt lessons along the way. One of the best ways of learning lessons before problems arise is to follow the advice of the world's most successful business people. After all, if you aspire to become just like them, it makes sense to look at how they have forged their paths to success.
Learn from Your Mistakes
You might not immediately associate the word "failure" with the business world's most successful people. But most successful business people have experienced plenty of failures. Indeed, it is often their failures that have turned them into the success stories they are. No matter how catastrophic your failing is, if you gain experience and learn lessons from what went wrong, you are in a better position to succeed next time around. For example, before Bill Gates became the richest man on the planet, he set up his first business Traf-O-Data. When the company went out of business in the 1970s, everyone around Gates may have thought he was over in the world of business. According to Gates and his business partner Paul Allen, the failure of their first company allowed them to learn from their mistakes and make Microsoft such a success. Of course, it is also important to avoid making mistakes in the first place. That means having an effective business strategy and having the right team of people around you. For instance, any successful business needs to be on top of the numbers. So, ensure you hire accountants who are qualified with professional certification such as a certified public accountant (CPA) or certified financial analyst (CFA).
Reinvest Your Profits
When thinking of the most successful business people in the world, you may imagine they all have Ferraris and drink champagne for breakfast. But truly successful business people do not spend their money on flashy luxuries. Instead, they reinvest their money into other ventures so they can potentially earn even more income. Only by reinvesting will you become a genuinely successful businessperson. Take one of the world's wealthiest people Warren Buffett as an example. He didn't make his billions by squandering his profits on fast cars and Rolex watches. Instead, he has lived a somewhat frugal life in comparison to the amount of money he has made. So, follow Buffett's example. Reinvest your profits rather than spending your money on items that will depreciate over time.
Maintain High Standards
Africa's youngest billionaire Mohammad Deji has partially become so successful because he has maintained high standards of excellence throughout his business life. He says that if you set your standards high, your efforts shall become rewarded. That has worked for him, but how do you precisely maintain high standards? Being consistent every single day is the key. Always insist on excellence, and never settle for mediocrity. To be successful, you must create the right goals and achieve them daily. These goals and standards then become habitual. Maintain the proper habits for long enough, and you will see them become accomplishments.
Stay Healthy
If you want to become a successful businessperson, you do not only have to look after your business. You need to look after yourself as well. That means it is vital to stay physically and mentally fit. Many billionaires, such as George Soros, emphasise how essential personal health is to business. If you feel sluggish, you will not have the physical or mental capacity to maintain your high standards. Feeling motivated daily is crucial to becoming successful in business. To keep your motivation, consistently exercise, have a healthy diet and do stress-relieving activities. Staying in tip-top condition allows your business to do the same.