Is Your Management Style Operating in Prehistoric Mode?
Featured Business Best Practice: Organization Design Toolkit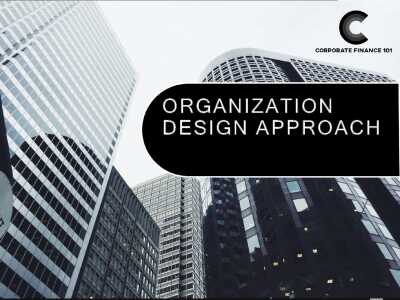 103-slide PowerPoint presentation
Recent McKinsey research surveyed a large set of global executives and suggests that many companies, these days, are in a nearly permanent state of organizational flux. A rise in efforts in Organizational Design is attributed to the accelerating pace of structural change generated by market
[read more]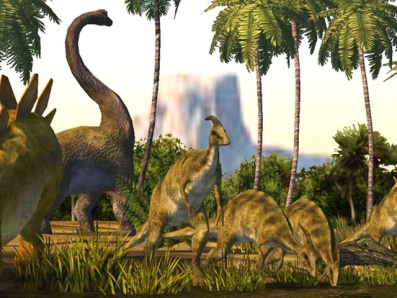 I've been traveling a bit lately and on one of the trips I talked with the owner of a business about some problems he was having between management and staff. Here's a general idea of the conversation.
The story goes that two like educated and responsible people work together in a place of business.  Both are expected to be at work 40 hours per week, record that they started work at 8 a.m. and left work at 5 p.m. and not a minute late or early. They also must take two 15-minute breaks and a half hour lunch, and be able to prove it. Each is paid $15.00 per hour.
So person A—call her Sally—gets the assigned work done in a 24-hour time period and then sits reading the newspaper and surfing the Internet for the other 16 hours in pursuit of knowledge and how she might improve herself and what she does at the office.
Person B—call him Jeff—could get the work done in 24 hours but stretches the work to a 40-hour period to look good to management and to ensure the company does not put additional work on his plate.
Sally is fired for slacking on the job and doing personal work during company time.
I ask: "Who would you rather have working on your team—Sally or Jeff? Who should really have been let go?" He smiled and asked what I would do.
Traditional ways of thinking just don't work today.
I've always looked at a work week from the perspective of quality of life for the employee, the company, and the customer. Clearly, quality of life is directly related to productivity—for how can one really be productive without some quality to their lives?
What relationship does working some number of hours have with productivity or genuine results? What does making a parent work when their children may have an important school event have to do with their performance?
My company has never forced fixed hours on someone and never will.  I believe in enabling and empowering, and in my humble opinion those efforts do not arrive from a "you must work 40 hours per week" mantra.
Of course, this is not perfect for all businesses. However, if everyone out there could enjoy 70 percent of something good rather than 100 percent of something not so good, well… I can't imagine that could be a bad thing.
Times are different. The business world and the way we work will never be the same. It's time that we make the changes to improve life.
I know this can work as I've done it and I've helped others do the same. It's just good business. By the way, the owner of that business called me a couple weeks later and asked if I knew anyone who was looking for a job to manage a couple of talented people.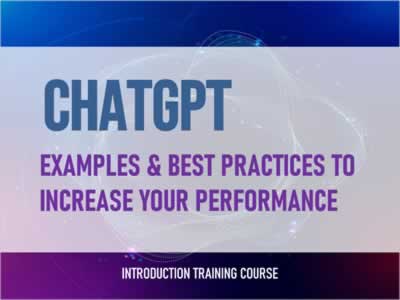 85-slide PowerPoint presentation
Update 18/03/2023: Recently added slides: related to GPT-4 Features Update 20/03/2023: Tabular Formatting Update 20/03/2023: Enhanced slides realted to the other products from OpenAI OpenAI ChatGPT has advanced language processing. It can write like a human and speak naturally. Texting,
[read more]
Do You Want to Implement Business Best Practices?
You can download in-depth presentations on 100s of management topics from the FlevyPro Library. FlevyPro is trusted and utilized by 1000s of management consultants and corporate executives.
For even more best practices available on Flevy, have a look at our top 100 lists:
These best practices are of the same as those leveraged by top-tier management consulting firms, like McKinsey, BCG, Bain, and Accenture. Improve the growth and efficiency of your organization by utilizing these best practice frameworks, templates, and tools. Most were developed by seasoned executives and consultants with over 20+ years of experience.
Readers of This Article Are Interested in These Resources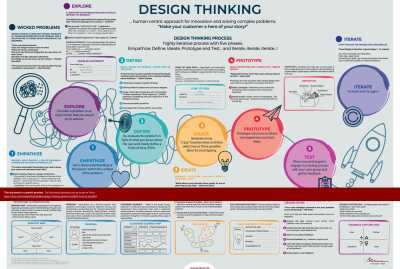 1-page PDF document
Design Thinking poster gives a detailed description of a Design Thinking process. It is great as introduction to design thinking, an overview of a possible design thinking project, encouraging innovation and design thinking. Poster presents some typical tools for design thinking: Problem
[read more]
Excel workbook

1-page PDF document
About Dan Belanger
Dan Belanger is the President of the
Belanger Technology and Consulting Group. His background includes thirty years of solution based action in multiple business models including Distribution, Manufacturing, Warehousing, Facilities Management, Service, Retail, and Information Systems. He is well-versed in all aspects of business ownership, operations and management. Dan can be reached at 702-785-7331 or
[email protected]
You can also connect with Dan on
LinkedIn here.
Top 10 Recommended Documents
103-slide PowerPoint presentation
85-slide PowerPoint presentation
1-page PDF document
Excel workbook
1-page PDF document
20-page Word document
3-page PDF document
192-slide PowerPoint presentation
1150-slide PowerPoint presentation
5-page Word document