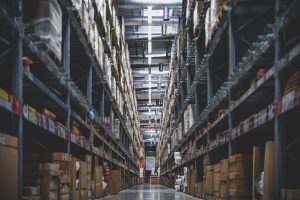 Supply and demand. Anyone who knows anything about business knows that you need a plethora of supplies to meet the ever-growing demands of your products. As a business owner, you always want to improve supply chain efficiency while also reducing costs. If you can improve efficiency, that means more products, which equals more profit, but if you can also reduce costs, that means more money in your pocket.
But, how do you improve your supply chain and, at the same time, reduce costs for your business?
1. The Customer Is Always Right
We have all heard the saying, "the customer is always right," and there is a reason that saying is always true. By making an effort to supply products to your customers you want to make sure they are getting what they need. For example, depending on the location of your customer base, you may want to offer international and local shipping to get your products to them. But, if you find that most of your customers are shopping locally, you can eliminate that option to improve your supply chain efficiency, reducing costs for your company. The exact process can go for next-day shipping. Suppose your customers are not using next-day shipping as an option. In that case, you may think about eliminating that as an option and just putting a standard shipping rate on your website to improve the supply chain efficiency.
2. Strategize
After you have discovered what your customers want, you will want to make a strategy or a plan for your supply chain. Your plan will include the manufacturing, purchasing, and logistics of how products will get to your customers. For example, you can research less expensive manufacturers that do not compromise quality to reduce costs for your business. You can also strategize where the best place to purchase your products is, whether locally or internationally. You may want to pick somewhere locally to reduce transportation and shipping costs and improve the supply chain efficiency since products will get to you faster. Of course, it is up to you what you are willing to compromise.
3. Outsource
Another way to improve your supply chain efficiency while reducing costs is to outsource inventory and provide automation. A way to outsource inventory is to get a warehouse, like printful.com/warehousing-fulfillment, to hold your merchandise for you, fulfill orders, and even conveniently ship the orders to your customers for you. Purchasing space in a warehouse can help you reduce costs since you will not have to hire a considerable amount of employees since the job of storing, packing, and shipping is done in one place. Plus, purchasing a warehouse helps with efficiency since everything is in one place and outsourced to professionals who know what they are doing.
4. Track Performance
Now that you know what the customer wants, you have a strategy, and you know where and how your products will be shipped; tracking the performance of your supply chain will help significantly in reducing costs and improving efficiency. If you make any changes to your supply chain, you will want to track them to ensure that the changes you made enhance how your customers get their products and help you reduce costs. You will want to track key performance indicators (KPIs), like what products are the most popular, what type of shipping methods are being used the most, what time of the year do most of your sales happen, and how many products you are selling per month, quarter, or year. When you know the data for these specific things, it can help you to improve your supply chain and reduce costs. For example, if you find that a few of your products are not selling, but one is the most popular, you can purchase more of that product and less of the others, reducing costs and making your supply chain more efficient.
Overall, starting a new business is trial and error, and in the first year or so, you are learning a lot. But, any improvements you can make for the future are better than none at all.