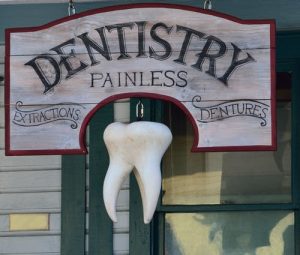 If you are looking for ways to improve your dental practice, but you are struggling, then you might want to start thinking about ways you can use modern technology. Technology can help businesses in all industries to improve in many ways, including dentistry, so it is certainly worth considering. Many business owners do not know the best way to use the latest tech, however, as it can often be complex and constantly changing. With this in mind, here are a few ways that you should use technology in your dental practice to help you make big improvements.
Automate Repetitive Tasks
Life as a dental receptionist can be incredibly stressful and challenging with a constant stream of work to do. You will find that many repetitive tasks can easily be automated with the right software or apps. This can free up time for your receptionist, reduce stress, eliminate errors (which can be a problem with this type of work) and speed up certain processes.
Use Digital Marketing
When people are looking for a new dentist they will usually first search on the Internet in their area and then choose one of the first listed practices. This means that you need to appear as close to the top as possible which can be achieved through digital marketing carried out by an experienced agency. This should direct more traffic to your practice's website while also improving your reputation.
Add Live Chat to Your Website
Following this, it is also helpful to add a live chat function to your website. When people are deciding on a dental practice they will often have a range of questions to ask. Live chat can make it quick and easy to provide excellent customer service and answer key questions which should help to give you a competitive edge.
Shop Online for Better Supplies
Every dental practice will need high-quality dental supplies which will help you to provide the best level of care to customers. The Internet can make it easy to shop around for the best possible dental supplies at competitive prices from places like Kent Express. This could make a big difference to your surgery and also make work easier for your staff.
Show Your Expertise with Social Media
Social media is a great tool for showing off your expertise and increasing awareness about your surgery. In addition to making it easy to communicate with people, you can also create and share original content which will improve your reputation and help to engage your target customer. You could create all kinds of content, including guides on good dental care, video demonstrations of proper brushing technique, industry news and much more.
These are just a few ways you can use technology to improve your dental practice. Every practice owner needs to constantly be looking for ways to grow and improve, and technology is always one of the best ways that you can do this as there is such helpful and impressive technology available in today's day and age.