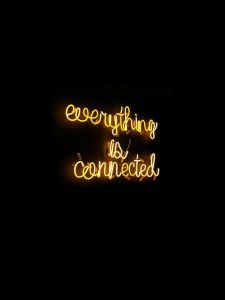 Lean Management plays a significant role in putting in place processes, capabilities, and tools to improve how businesses operate. But, now, in the Digital Age, emerging Digital technologies give us even more opportunities to further transform and improve operations. However, with increased opportunities, there's also increased complexity.
Tasks performed by humans are now more complex–be it accessing information in multiple formats from multiple sources or responding to changing market and customer dynamics at ever-increasing speed. As increasing number of tasks become automated or taken over by cognitive-intelligence capabilities, we need to learn from Lean Management.
In the Digital Age, fast moving organizations must have a system to continually synchronize strategies, activities, performance, and health. Many organizations understand the need to change how they work and have embarked on numerous initiatives, yet few have been able to get beyond isolated success cases or marginal benefits.
For us to successfully drive our business forward with a comprehensive Digital Transformation project, we need to develop a "next-gen" Digital Operating Model. A robust Digital Operating Model rests on 4 core pillars (depicted below).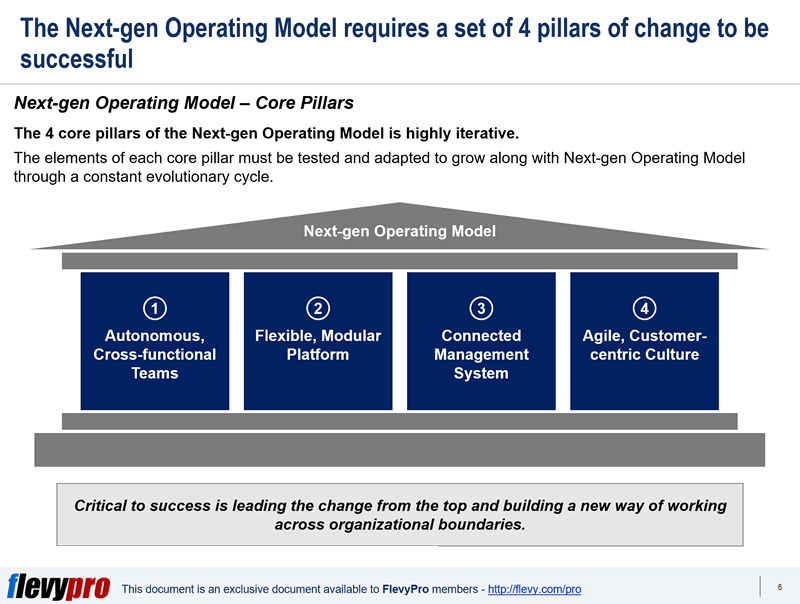 Let's take a closer look into each pillar.
1. Autonomous, Cross-functional Teams
The focus here is to put together a team with the right combination of skills to build products and serve customers. We need to reconfigure organizational boundaries and revisit the very nature of teams by creating more fluid structures in which day-to-day work is organized.
We can become nimble in how we build skills across their teams by making anchor hires for key roles, setting up rotational, and train the trainer programs, and committing to ongoing capability building and training for key roles.
2. Flexible, Modular Platform
This second pillar is all about supporting a faster deployment of products and services. Our technology infrastructure should be based modular architecture that supports flexible and reusable technologies. This accelerates development and prioritizes the use of common components, leading to development efficiency and consistency.
By building more flexible architecture, this also enables us to partner with an external ecosystem of suppliers and partners.
3. Connected Management System
Through a connected management system, we can drive a culture of Continuous Improvement centered on customer needs. The connected management system is characterized by:
Continuous evolution to create feedback mechanisms with and between various operations and teams.
Metrics that are supported by joint incentives tailored to each level of the organization and reinforcing behaviors to support customers regardless of organizational boundaries.
Performance Management becoming much more real time, with metrics and goals used daily and weekly to guide Decision Making.
4. Agile, Customer-centric Culture
The final pillar is centered around fostering a Corporate Culture that's Agile and based on Customer-centric Design–one that emphasizes speed and execution over perfection.
Now, armed with an understanding of these pillars, the next step is to develop the implementation approach for our Digital Operating Model Transformation and embed it within the overarching Digital Transformation project.
For this, there are typically 4 approaches to Operating Model Transformation:
Innovation Lab
Digital Factory
Business Unit Accelerator
Enterprise Evolution
Want to learn more about next-gen Operating Models within the context of Digital Transformation? Take a look at our framework presentation on the topic, Digital Operating Model Transformation.
This framework is part of the Digital Transformation Stream (https://flevy.com/browse/stream/digital-transformation).