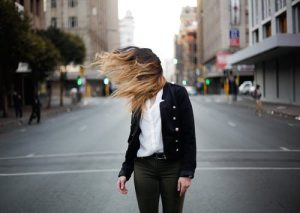 If you are planning to set up a hair transplant clinic, you must be aware of how the demand for the industry has surged in recent times. With only two transplantation methods available, you won't need to invest a fortune to initiate the business as limited equipment and a handful of staff members are enough to get started.
However, smart planning is important for both small-scale and large-scale businesses. In this article, we will guide you to the right path leading toward a successful hair restoration clinic. 
The 6 Steps to Startup a Hair Transplant Clinic
Step 1: Initiate a Realistic Business Plan
Like every other business, launching a hair transplant clinic also requires preliminary planning. Although your business can be successful without a formal plan, data suggests that formulating one enables faster and greater success. 
Your business plan should cover:
The investment required (equipment cost, asset value, billing etc.)

Insight details of competitors to beat

Type of treatments offered (FUE or FUT)

Strong marketing strategies for target clients

Location & Accessibility
In short, one should consider every nitty-gritty of the plan. By getting all these details in a single document, one can rightly draw up a sound strategy to make a place in the market. You can design the plan either by yourself using the business templates available or by taking guidance from an experienced business mentor.
Step 2: Secure Finances 
Once you are done composing the business plan, you will have a rough idea of how much money is needed. You can either start the clinic solely on your own or can have a fair share of lenders.
Taking grants or loans from the government, crowdfunding or bringing friends and family into the idea by signing them as creditors are some of the common ways of securing finance.
Step 3: Find a Suitable Location
Location plays the most critical role in making a business successful. Besides, a large proportion of finances is invested in renting a location. So, the top of the agenda should be following a strict business plan and finding a spot accordingly.
Below are the 3 questions you should ask yourself before choosing a site:
Can the patients access my clinic easily? 

Is the covered area befitting for the desired setup?

 

Are there any competing clinics nearby? If yes then, what is their service strategy?
If there are no strong competitors nearby, keeping the rent-to-revenue ratio low and starting with a small-scale clinic will work out for you. 
Step 4: Install the Right Equipment
Although the right location can attract the patients to your clinic, it isn't enough to convince them to invest hefty sums. Since the cost of hair transplant is high, the patients generally visit after researching the key points to look for.
According to researches, the demand for FUE has recently boosted and surpassed the second transplantation method i.e., FUT. Therefore, buying FUE or ARTAS (a modified form of FUE) equipment can probably attract more customers.
Step 5: Hunt for the Skilled Staff
Generally, hair transplant clinics are owned and run by medical professionals. However, if you are an entrepreneur with a vision to handpick and build a skillful team, the idea is worth investment. To startup, you will at least need to hire the following members:
An administrator to manage appointments and other important works at a clinic

An experienced surgeon (if you are not one)

One or two staff workers to help the doctor during surgeries
Step 6: Gear up, It's Time to Launch!
Finally, after arranging all the desirable aspects, you are all set to start marketing. Try targeting the pain points of your customers and offering validated solutions to those problems. Convey what makes your clinic innovative plus unique and establish a strong stance about your objective.
However, to sell your idea effectively, hiring a marketing agency is recommended. As they are aware of all the recent technicalities and emerging ways of attracting customers, trusting them for the launching part will be fruitful.
The Bottom Line
You will certainly launch a successful business after considering all the details mentioned in this article. Moreover, following the same business plan and adding small tweaks to it will keep your clinic updated and long-lasting.
As far as the patients are concerned, the estimated studies predict that the market will grow and expand in the coming years. Hence, if qualified services are provided, your plan is not going to flop anytime soon.