How to Ensure Your Business Remains Compliant with MiFID II
Featured Business Best Practice: One-Page Project Management Processes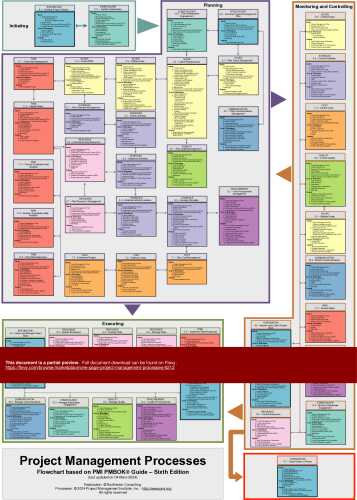 1-page PDF document
PMI did not change the definition of a project or project management in the PMBOK ® Guide - Seventh Edition (published in 2021), but they did change the focus from a process-oriented approach to a principle-centered approach. Unlike previous PMBOK ® Guide updates which replaced older
[read more]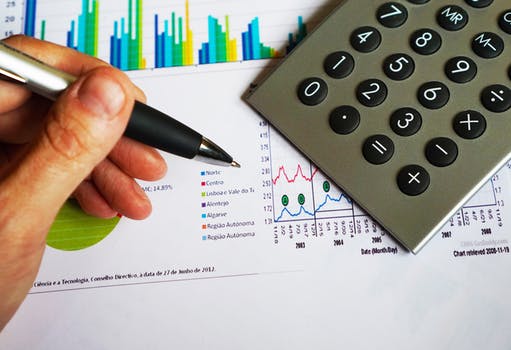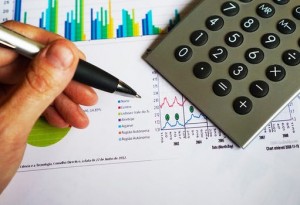 If there is one thing which can always be said of government is that they never make things easy on private citizens and corporations alike. It isn't that they are trying to enact laws that are meant to be tricky, yet they almost always will be unintelligible due to the legal jargon wrapped around each new piece of legislation.
Before All Else – Get an Interpreter!
The common person or corporate director doesn't stand a chance of being compliant without getting at least some amount of professional help interpreting the upcoming introduction of MIFID II. Businesses want to stay compliant because they certainly don't want to be issued a fine, and they also don't want to have business held up because of government's perceived issues with a company's unwillingness to be in compliance. So what does this mean for businesses in the UK and throughout all of Europe, for that matter?
The first step in compliance is interpreting the revisions MiFID II and in understanding the broader scope now covered under MiFID II/MiFIR.
Basically, what it boils down to at the moment is that it is time to call for help unless you are a lawyer or solicitor. Even then, do you understand the new regulations and the number of changes made to old regulations? Probably not, so here is some of what you can do to stay compliant without taking weeks off work to weed through all the updates and new legislation entitled MiFIR.
Terminology May Be Your Downfall
It can't be said enough that legal terminology takes some time to interpret. For example, do you know what the acronyms MiFID and MiFIR actually stand for? You can't hope to be compliant if you don't know what you are dealing with. These terms basically involve:
MiFID II – Markets in Financial Instruments Directive II (2)
MiFIR – Markets in Financial Instruments Regulation
How confusing is that? One is a directive and the other a regulation. Is there a difference between a directive and a regulation? Actually, you don't need an attorney. What you need is an IT MiFID II specialist who can make all the necessary changes in your computer technology that will keep you seamlessly compliant as the new laws go into effect on 3 January 2018.
What These Changes Are Meant to Do
The scope of changes to old legislation and the introduction of the new MiFIR involve the key areas of:
Levelling the playing field through greater security and transparency.
Rules focused on financial products when third countries are involved in financial transaction with member states.
The efficient consolidation and safe disposal of data (This is one reason why IT specialists in MiFID II/MiFIR are necessary)
Rules regarding emission allowances.
You may be wondering what emissions have to do with anything and you are not alone! What do financial products and emissions have in common? For that answer, you can consult the EU, the UK Parliament or your MiFID II / MiFIR IT specialist.
What This All Means to Your Business
The key point being made here is that you could study the new changes in effect and the additional regulations being enacted in January, but by the time you understood them, new regulations will probably be proposed. What this means to your business is that you better call out for a life preserver, a floatation device to keep your financial services business above water but under the radar of the government agencies charged with seeing to the enactment of, and compliance with MiFID II/MiFIR.
Are you even more confused now than you were before? Again, you are not alone. It's time to call for help because change is just around the corner and if you are not compliant you will be assessed hefty penalties. While you are being asked to be more transparent you are also being asked to step up security.
Consult your IT MiFID II/MiFIR expert and you will be compliant. That's the only solution that makes any sense whatsoever.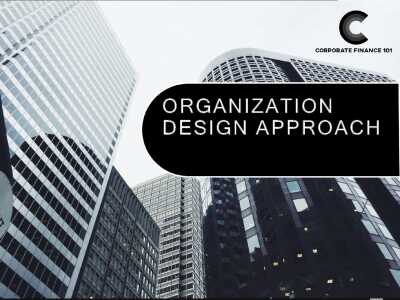 103-slide PowerPoint presentation
Recent McKinsey research surveyed a large set of global executives and suggests that many companies, these days, are in a nearly permanent state of organizational flux. A rise in efforts in Organizational Design is attributed to the accelerating pace of structural change generated by market
[read more]
Do You Want to Implement Business Best Practices?
You can download in-depth presentations on 100s of management topics from the FlevyPro Library. FlevyPro is trusted and utilized by 1000s of management consultants and corporate executives.
For even more best practices available on Flevy, have a look at our top 100 lists:
These best practices are of the same as those leveraged by top-tier management consulting firms, like McKinsey, BCG, Bain, and Accenture. Improve the growth and efficiency of your organization by utilizing these best practice frameworks, templates, and tools. Most were developed by seasoned executives and consultants with over 20+ years of experience.
Readers of This Article Are Interested in These Resources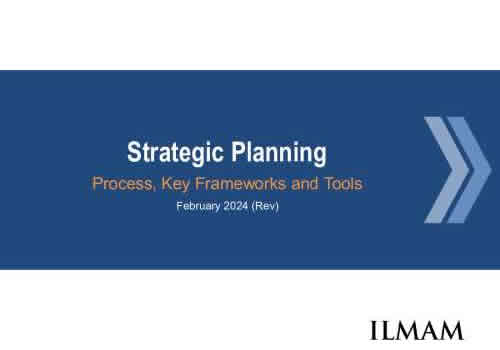 79-slide PowerPoint presentation
This document provides a holistic approach for undertaking strategic planning. While covering the traditional strategic planning approach, the document touches on adaptations that may be used in an unpredictable environment. Contents: 1. Strategic Planning Overview - Key questions and
[read more]
Excel workbook

1-page PDF document
About Shane Avron
Shane Avron is a freelance writer, specializing in business, general management, enterprise software, and digital technologies. In addition to Flevy, Shane's articles have appeared in Huffington Post, Forbes Magazine, among other business journals.
Top 10 Recommended Documents
1-page PDF document
103-slide PowerPoint presentation
79-slide PowerPoint presentation
Excel workbook
1-page PDF document
3-page PDF document
Excel workbook
Excel workbook
407-slide PowerPoint presentation
Excel workbook