Over the years, hundreds of frameworks around Strategy Development have been developed. Each offers its benefits and drawbacks; and is optimal for certain competitive and organizational situations.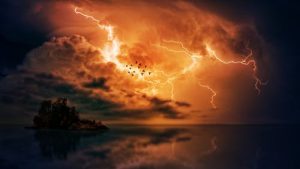 When looking to drive growth amidst uncertain, turbulent times, Capabilities-Driven Strategy (CDS) is the framework of choice.
As the name suggests, CDS is all about developing sustainable business capabilities–i.e. core competencies. Companies need to take care or build those capabilities that are genuinely needed and not those that do not serve our customers. Capabilities do not manifest themselves overnight. They take time to grow.
Organizations that have mastered the art of developing and implementing a Capabilities-Driven Strategy have grown to develop the world's leading brands, such IKEA, Amazon, and Starbucks (more on these later). They have developed "distinctive" and capabilities. Distinctive capabilities are used to propel these organizations to reach Operational and Organizational Excellence.
A Capabilities-Driven Strategy is founded upon 3 pillars (depicted below).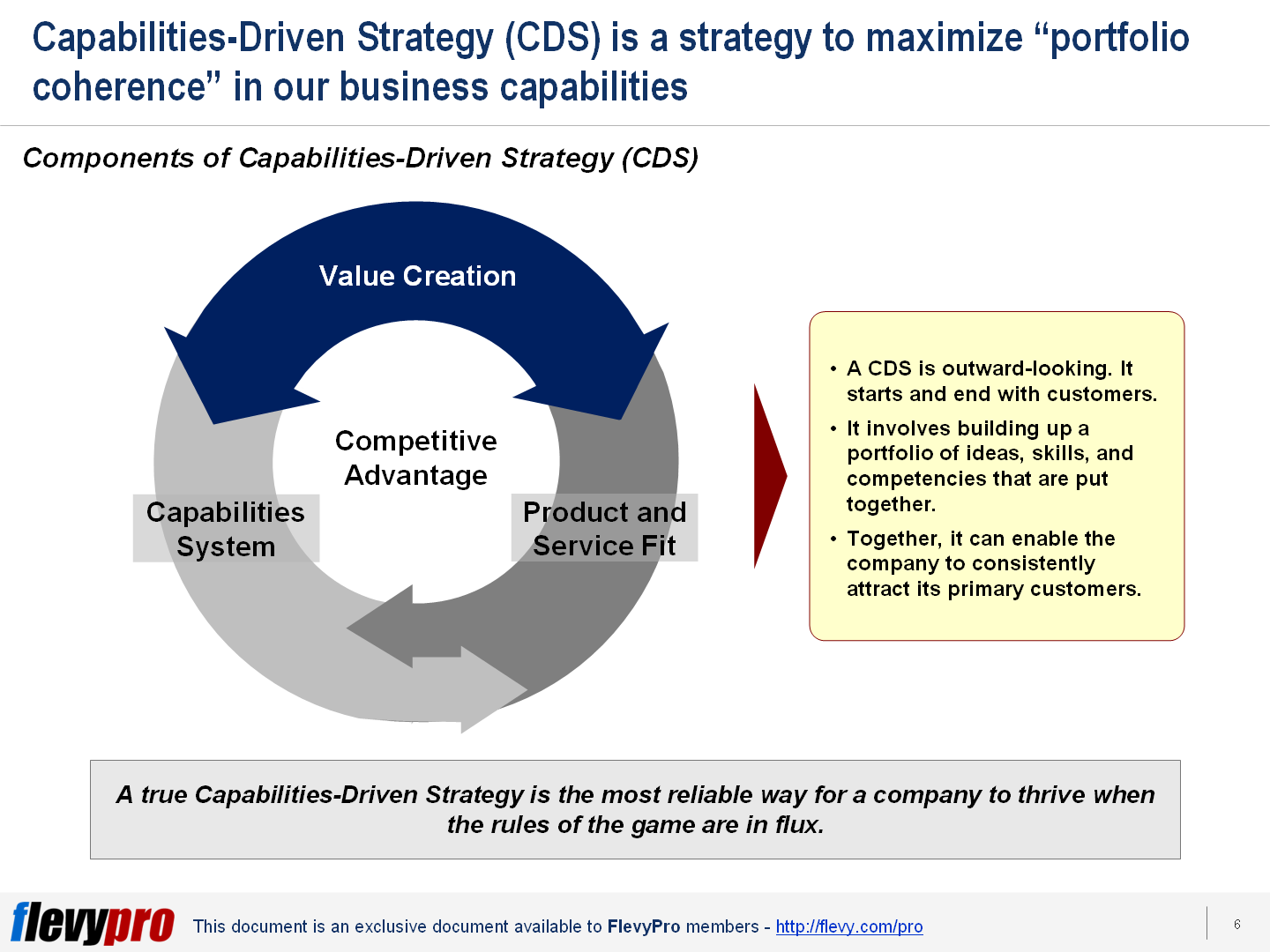 Together, the 3 pillars of CDS drive our Competitive Advantage. A true Capabilities-Driven Strategy is the most reliable way for a company to thrive when the rules of the game are in flux.
A CDS is outward-looking. It starts and end with customers. It involves building up a portfolio of ideas, skills, and competencies that are put together. Together, it can enable the company to consistently attract its primary customers.
Now, let's look at few notable real world examples.
IKEA
Furniture store, IKEA, leverages its distinctive capabilities to deliver value through providing functional and stylish home furnishings at very low prices with a high level of customer engagement. Its capabilities include:
Deep understanding of how customers live at home.
Price-conscious and stylish product design.
Efficient, scalable, and sustainable operations.
Customer-focused retail design.
Amazon
Online retailer, Amazon, uses distinctive capabilities to give people a seemingly endless variety of products and services in a one-stop online shopping experience. Amazon's capabilities include:
Retail interface design.
Back-end supply-chain management.
Rapid and effective online merchandising.
Customer relationship management.
Advanced technological innovation.
Starbucks
Starbucks, the world's most iconic coffee brand, utilizes its distinctive capabilities to be the purveyor of the "third place" for conviviality–a center for human activity after home and work. Its capabilities include:
Stewardship of a globally available consumer experience.
Distinctive delivery of product and service.
Design and development of a premium product line.
Recruiting and managing a cadre of dedicated employees.
So, how do we develop a Capabilities-Driven Strategy? The approach to CDS can be captured in 3 phases, each of which is comprised of several critical steps.
Identify Capabilities
Build Capabilities
Divest Businesses
The intent of the initial phase is to identify and prioritize that set of coherent distinctive capabilities we want to be known for. This phase begins with the identification of the drivers of demand within our market–i.e. those that will help deliver the products and services that people need and want.
Interested in learning more about how to develop a Capabilities-Driven Strategy? Take a look at our framework presentation on the topic, Capabilities-Driven Strategy (CDS).
The CDS framework is part of the Strategy Development Stream at Flevy.