High Business Growth: Gold at the end of the Rainbow?
Featured Business Best Practice: Organization Design Toolkit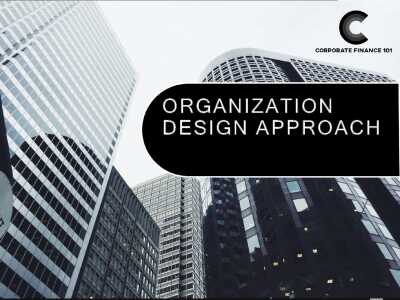 103-slide PowerPoint presentation
Recent McKinsey research surveyed a large set of global executives and suggests that many companies, these days, are in a nearly permanent state of organizational flux. A rise in efforts in Organizational Design is attributed to the accelerating pace of structural change generated by market
[read more]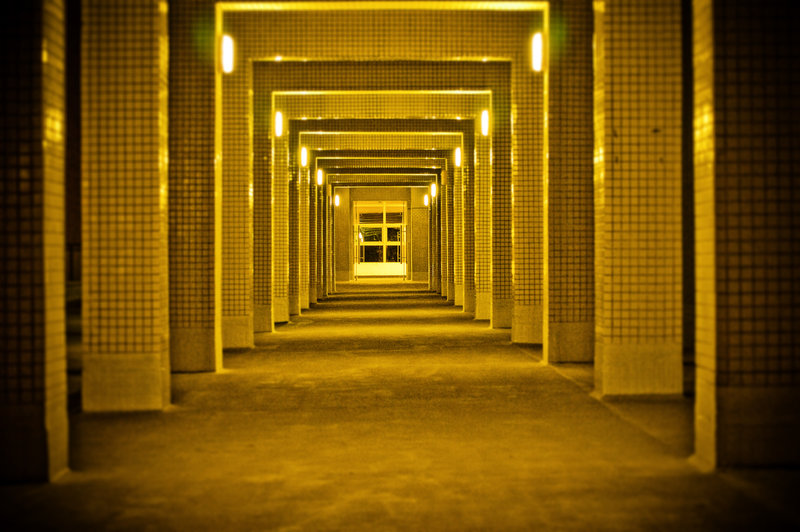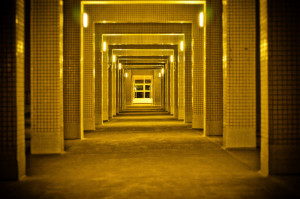 In 1980 and 2008, the US Government's Small Business Administration (SBA) found that high growth companies–so-called "gazelles"–were just 4% of total firms. In 2010, the US-based Blueprint Growth Institute determined that only 387 (3.5%) of 11,000 companies going public since 1980 had achieved over $1 billion (UK£620 million, €790 million) in sales. Whilst that sounds a big number to European ears, it's much less so in the vast US market.
In 2007, McKinsey discovered that just 0.8% of firms outperformed competitors in revenue and profit growth for 10 years or more, and just 9.2% on profit alone. By contrast, Harvard Business Review found that 90% of business strategies failed to meet their objectives and $9 billion of $10 billion spent on developing strategy was wasted, a shocking indictment.
Let's not kid ourselves. Creating a business from scratch is risky. Growing a business is usually hard, evolutionary graft and takes a long time with bumps, some of them major, along the road. So how can you both reduce risk AND accelerate growth, and is that just pie in the sky?!
First of all you, have to accept a critical, brutal, and unpalatable lesson.
In my experience over 30 years in Europe and the US most of the serious, often fatal, 'injuries' suffered by ambitious, high growth businesses are self-inflicted and entirely avoidable!
I've seen it all at first-hand:
a young, rapidly growing company so obsessed with sales at any price and by any means that it provoked a far more powerful, deep-pocketed and well-established competitor to systematically and successfully put it out of business! 350 people lost their jobs, including me.
a profitable company which abandoned loyal, high margin customers to chase high volume, fickle, low margin market segments. Astonishingly several existing customers told me they'd given up telling the company to charge higher prices!!! Sadly it went bust within 18 months of an ill-conceived management buyout (MBO), with the loss of 450 jobs.
a 35 year old, highly profitable management consultancy which embarked on an ambitious growth strategy. After 10 years it had lost all its best people, made big losses during a 2 year period of peak sales (!!), and sales had collapsed to the same level as before. Its balance sheet was wrecked.
an IT company which massively over-expanded via foolish acquisitions during the dotcom boom and had to be rescued via an extremely painful turnaround which cost many jobs and almost failed
company after company who believed their product was unique, their industry was unique and/or their strategy was unique. Such companies struggle to listen, to learn, to grow and in some cases to survive. Sadly they often tend to 'shoot the messenger' – people who could help them avoid the pitfalls. Indeed they often do so with relish.
Building value is predominantly arduous and unsexy, albeit with exciting staging points on the journey; however, destroying it is child's play!
Here are the critical factors for safe, sustainable growth in sales and profits:
Start by being the kind of creative, inspiring, unselfish, ethical, values-driven leader and business partner I described in my blog Leadership – have you got what it takes? This is the essential foundation, the pixie dust, which will ultimately get outstanding performance from your people and build superb customer (and supplier) relationships. This kind of leadership and business behaviour is all-too-rare, and people absolutely love it!
Remove managers, no matter how senior, who do not conform (or strive sincerely to conform) to this blueprint for leadership. Develop and promote people from within who do, and absolutely 

do not

 recruit leaders and managers from outside 

unless

 they clearly fit the company's culture and values. This advice from my own experience mirrors what the top 1% of businesses do. GE (General Electric) is the most celebrated case in point, but there are many others of all sizes and growth curves.
Build strong teams with healthy values who like working together, and set them ambitious but realistic goals. Let them develop the strategy with you for achieving these goals – do 

not

 impose it on them. If they believe they own the strategy they will execute it far more effectively, and will challenge and change it when they need to. Again this mirrors the top 1% of businesses.
Commit your business to strive to understand its customers and competitors better than they understand themselves. This will enable you to go on creating superior value for customers and thereby achieve sustained high growth. It may not happen immediately but it will come.
Adopt the principles of 'Lean Startup' (Eric Ries, 2011). Specifically, develop your business by constructing carefully thought out experiments to learn and test assumptions as rapidly as possible, wherever possible in front of existing or potential customers. You will find that your assumptions are invariably wrong and customers will tell you how to create new value in far better ways than you could have come up with by yourselves. This will save you huge amounts of time, pain and money, and put you way ahead of your competitors. Lean Startup is not just for business startups – it works for all business projects and programmes where there is high uncertainty and a danger of expensive mistakes (in other words almost everything!)
Encourage constructive dissent and new ideas. Avoid like the plague the human weaknesses I highlighted in my blog Human weakness – a competitive advantage? One of the greatest causes of underperformance is an unwillingness to accept constructive criticism. The Scottish independence referendum offered a classic example of this (see my various blogs on 13, 14, 20 and 21 Sept 2014) – the 'Yes' campaign were convinced they would win because they got carried away by their own propaganda and would not tolerate different views that were earnestly held, with sound reason.
As your understanding of customers changes radically and improves dramatically you must start to evolve your business processes to continually increase value for customers and remove or reduce 'waste' – any activity not adding value for customers. This is Lean Thinking – it propelled Toyota to become the world's No 1 vehicle manufacturer. It will also help keep you way ahead of your competitors, many of whom fall into the trap of thinking Lean Thinking is about cutting costs, usually headcount. This very often destroys customer value and damages businesses, sometimes catastrophically.
Keep evolving your business in this consistent manner, and under no circumstances change its basic direction. Stop doing things that detract from the unerring focus on continually responding to customer insights and increasing customer value. Avoid the temptation to chase new initiatives that don't fit this simple concept, do not spread yourselves too thin and stay true to your company's underlying values – everything else can change, but not the values and core purpose of the company. Making money is 

not

 a valid core purpose; it is a natural outcome of pursuing a true and motivating core purpose diligently and effectively. All of this is what the top 1% do.
I didn't say it would be easy but is anything that only 1% of businesses are achieving going to be easy?!
The main reason more businesses don't get there is because they don't know about it, they don't believe it will work, or they're simply not willing to commit themselves to try it or to stick with it.
Imagine how it would feel to have found the 'gold at the end of the rainbow', not only in terms of financial rewards, but a business making a valuable contribution to society, loved by its customers, employees and suppliers. This particular rainbow isn't a mirage.
So what are you waiting for? Follow this blueprint and you'll be on the right road.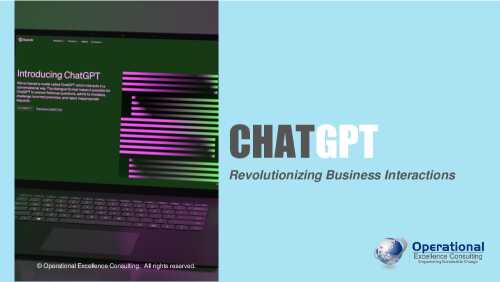 81-slide PowerPoint presentation
ChatGPT (Generative Pretrained Transformer) is a state-of-the-art AI language model developed by OpenAI, one of the leading research organizations in the field of artificial intelligence. It was created to process and generate human-like language by utilizing advanced deep learning
[read more]
Do You Want to Implement Business Best Practices?
You can download in-depth presentations on 100s of management topics from the FlevyPro Library. FlevyPro is trusted and utilized by 1000s of management consultants and corporate executives.
For even more best practices available on Flevy, have a look at our top 100 lists:
These best practices are of the same as those leveraged by top-tier management consulting firms, like McKinsey, BCG, Bain, and Accenture. Improve the growth and efficiency of your organization by utilizing these best practice frameworks, templates, and tools. Most were developed by seasoned executives and consultants with over 20+ years of experience.
Readers of This Article Are Interested in These Resources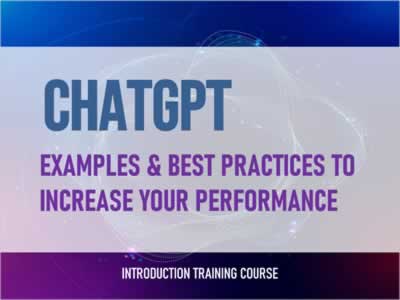 85-slide PowerPoint presentation
Update 18/03/2023: Recently added slides: related to GPT-4 Features Update 20/03/2023: Tabular Formatting Update 20/03/2023: Enhanced slides realted to the other products from OpenAI OpenAI ChatGPT has advanced language processing. It can write like a human and speak naturally. Texting,
[read more]
1-page PDF document

1-page PDF document
About Mark Ashton
Mark Ashton is a UK business leader, developer, entrepreneur and consultant whose passion is starting, growing or restoring great businesses that outstrip customers' expectations. His leadership mettle and die-in-a-ditch, selfless business principles were first forged in the early-1990s in the US, where in 4 years he led 250% growth of a 2 year old textile machinery sales and service company against a backdrop of industry decline and fierce, entrenched competition. Since then he has led and advised on start-ups, turnarounds, and growth, strategy, improved business metrics and customer-driven Lean (continuous improvement) projects in SMEs, mid-sized and large corporates, in widely differing industries. He brings strategic insight, courage, honesty, common sense and motivational skills to help businesses survive, avoid pitfalls and grow sustainably. Over the next 5 years he and his close-knit team of C-level experts intend to build a hands-on, long-term investor company that will apply tried and tested, winning principles of enduring Top 1% businesses to create exceptional shareholder value. You can
connect with Mark on LinkedIn here
.
Top 10 Recommended Documents
103-slide PowerPoint presentation
81-slide PowerPoint presentation
85-slide PowerPoint presentation
1-page PDF document
1-page PDF document
3-page PDF document
135-slide PowerPoint presentation
192-slide PowerPoint presentation
Excel workbook
Excel workbook