Editor's Note:  Karen Reitor, President of Communique Productions, is an author on Flevy and has published a series of 25+ best practice tools on Performance Management for the Financial Advising Services (FAS) vertical market.  These tools, including training guides, templates, and forms, are used to develop and deploy the FAS Performance Management Process.  The full suite of tools are available in the FAS Performance Management bundle (here).
Communique Productions, a boutique consultancy specializing in learner-centered and activity-based training, is one of Flevy's premiere authors. Communique has worked with over 175 clients and completed over 3,000 talent development and management consulting projects, including a multitude in the Financial Advising Services (FAS) space. Over the years through their FAS client engagements, Communique has developed an FAS Performance Management System.   This series of articles written by Karen discuss the FAS Performance Management System and its underlying roles and applications.
* * * *
"Responsibility equals accountability equals ownership. And a sense of ownership is the most powerful weapon a team or organization can have." – Pat Summitt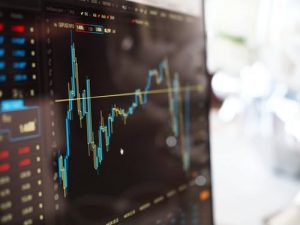 Most Financial Advisors operate as "dependent entrepreneurs." Because of their service and product affiliations, they are dependent on larger organizations where services and products are offered and managed for clients. Yet, they operate independently in managing their practices and growing their client networks and financial assets. Thus, Managing Principals and Financial Advisors are not necessarily skilled in managing support staff, particularly as it relates to performance management. There is often a notable lack of consistency, cohesiveness and accountability. Team members may not be held accountable because intangible performance measures have not been translated into tangible expectations that can be observed and measured.
In this article, we discuss the Financial Advising Services (FAS) Performance Management Process.  The FAS Performance Management Process is comprehensive. Principals, Operations Managers, and Human Resources can implement the entire system to effectively manage team member performance.
Here are implementation guidelines that should be followed:
Utilize the "Soft Skills" Interviewing Instrument to communicate and adequately and objectively determine the potential for contributing to a desired culture.
Communicate position-specific descriptions and performance expectations and gain agreement from both candidates-for-hire and existing staff.
Communicate position-specific performance assessment categories and criteria and gain agreement from both candidates-for-hire and existing staff.
Review Client Care Process delivery standards and metrics with existing staff.
Review individual productivity and accountability tracking tools with existing staff and establish reporting timeframes.
Facilitate daily or weekly staff meetings where team members report progress utilizing the individual weekly activity tracking log. These individual logs are compiled into a comprehensive tracking log where performance gaps are identified and addressed and so that resources may be more effectively managed.
Identify knowledge gaps to ensure training and development and ensure required competencies.
Identify performance-related issues and utilize coaching tools to provide timely feedback and obtain agreement regarding actions for improvement.
Position-specific performance management assessments are employed:

Prior to the end of a probationary period when an employee needs to be put on notice that improvements are required to pass probation.
At the end of a probationary period to ensure non-performers are not retained and so they don't negatively impact others' workloads and performance.
Periodically when multiple informal and formal coaching sessions fail to result in improved performance.
Annually to provide formal feedback including recognition and to establish ongoing performance goals and individual development plans.
NOTE: The initial assessment establishes "benchmarks" for comparison with successive assessments.
Utilize the Compensation and Bonus Guidelines and the Sample Support Team Compensation Plan to ensure and support performance-based results.
Utilize the Staff Satisfaction Survey to regularly measure staff morale. Results may indicate issues to be addressed including those between supervision/management and staff, conflicts among staff and the potential for increased turnover and loss of high-performing personnel.
For further details on the implementation of FAS Performance Management, refer to our document on FAS Performance Management System Implementation Guidelines.