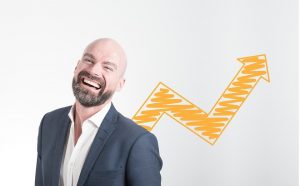 Young founders tend to look at entrepreneurship as a rapid-fire journey to wealth where the heavy lifting is performed by other people. The idea of following a familiar path to success – the shortcut that works every time – is fanciful, but rarely does business success follow a standard formula.
Founders Who Follow Existing Formulas Fail
While you can compare Uber to Airbnb or Flippa and point out that they each connect buyers to sellers and take a cut of the action, the similarities end there.
Given that Airbnb was founded way back in 2008, copying previously successful ideas is likely to lead to failure. The number of copycat business ideas that hit venture capitalists' desks should be a crime.
Founders must go against the grain by stepping beyond existing ideas to find a fresh one and develop it to see if it has sufficient business potential.
Being Unsure of a New Idea
Some of the best entrepreneurs who invest in other businesses are unsure of an idea when it's presented to them. Either they don't particularly believe in the concept because it doesn't match their existing mental paradigm, or they struggle to see a market for the idea. This happened to former Twitter investor, Chris Sacca, who met with the founders of Snapchat but passed on the opportunity to provide capital funding.
Although here-approached them at a later date, it was too late as their funding round had closed. This is something that is common with investors and Snapchat is a rare case of a company that did do better than expected.  AsSacca owns approximately 4 percent of Uber and runs Lowercase Capital to invest in startups, the deal wasn't as critical for him as it may have been for others.
No one is immune from seeing an opportunity too late. Sometimes, as the saying goes, when one door closes, another door opens. Other times, it's just a lost opportunity and all that can be done is to move on.
Look for Gaps in the Market
You need to continually look for gaps in the market that aren't currently being filled. Magazines focused on the health of men didn't exist a few years ago because publishers didn't feel that they'd sell. That was until Men's Health and a slew of other releases changed that thinking entirely.
In the digital realm, ideas might go full disruptor to overhaul an entire industry with new thinking such as Uber changing the taxi industry, but they can be niche offerings that improve upon what's already in the marketplace.
Gaining loyal customers doesn't have to be completely radical, but it almost always requires being strategic about what markets to attack, having a clear and demonstrable advantage, and leveraging it to the max. The advantage might be an improved product or a service that is leaps and bounds above what other companies are currently offering. Find the gaps or be a disruptor and innovate.
The enjoyment of being an entrepreneur in the digital age is to try different ideas and see what works. Founders needed considerably deeper pockets to do this in the past but due to how everything has gone digital now, it's lowered the startup costs for most ventures to a point where experimentation is both warranted and rewarded. Going against the grain is on trend and profitable once again.