Software is a necessity in all facets of business today, but people are needed to manage the software and ensure data integrity for accurate data output. People are your most important product. Use them to continuously improve your organization. Cross-Functional Teams are a good way to use multi-talented people to solve many kinds of problems and or opportunities in your organization.
In Logistics, it is a good idea to have a Cross-Functional Team made up of the logistics provider and shipper/customer to continuously improve their relationship and meet the goals set in a mutually agreed upon Service Level Agreement (SLA) with Key Performance Indicators (KPIs).
If it's a Quarterly Business Review (QBR) to improve the Transportation Management System (TMS) optimization, the same applies. If there is a Fuel Surcharge (FSC) increase talk about it/negotiate it in a Cross-Functional Team atmosphere. This kind of communication solves problems to the benefit of both parties. It has collaboration and harmony at its foundation.
Some would say this is radical collaboration, and if it works, what's wrong with that?
Companies should always look for Cost Reduction whether business is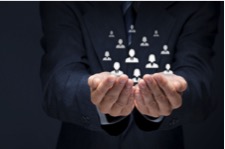 good or bad. Cross-functional teams in a company can provide Cost Reduction. How? Use Pareto's 80/20 principle to choose parts, subassemblies, or commodities to study to reduce the cost of goods (COGS) and increase profitability. Pick a captain of the team and a recorder. Bring the item to the meetings. Visually inspect the item. Ask the team for ways to reduce the cost yet maintain the quality of this item. Never jeopardize quality in this process. All thoughts, no matter how outrageous, are put on a flip chart or white board. Brainstorm freely. Be freewheeling; anything goes. Invite suppliers in who are the specialists in producing this item, to join in on the team meeting, and offer cost reduction ideas.
Can a standard item do the same job as this special item?
Can any processes be eliminated?
Are there other finishes that can be used that are less expensive, but meet the quality level?
Challenge yourselves, and come up with a better way to produce this item, but reduce the cost and maintain quality.
As I always like to say:
There is a better way to do anything. Find it. Blast! Create! Refine! ….as a Cross-functional Team.
If you choose to have a company-wide Value Analysis (VA) program to reduce costs using several Cross-functional Teams, have a formal program with Top Management investment. Have a VA Administrator to oversee this program. Offer positive reinforcements in the way of prizes to a winning team quarterly. Review VA ever quarter as a training/learning experience. Have each team present the status of their VA project quarterly by having captains review their project with the entire group present. Make it a fun project. Many members will be happy to get away from their day-to-day duties to brainstorm ideas with their team in competition with other VA teams.
All cost savings reduce COGS, so the company gains profitability. Each member is invested in the company's profits.
Occasionally, have a Supplier Day Conference on an item or commodity and invite all of your Suppliers of that item/commodity to present their ideas on a structured Supplier Day Conference. Have a plant/operations tour, so Suppliers familiarize themselves with your operation. You give presentations, and so does the Supplier. It enhances collaboration and harmony in your working relationship.
To review, when should you use a Cross-functional Team approach?
To solve a problem that impacts multiple parts of the organization.
To improve a work process that crosses organizational lines. You can use Value Stream Mapping (VSM).
To coordinate ongoing processes or activities that cross organizational boundaries.
To accomplish tasks that require a breadth and depth of knowledge, skills, and experience.