Does Your Warehouse Make the Grade?
Featured Business Best Practice: A Comprehensive Guide to Digital Transformation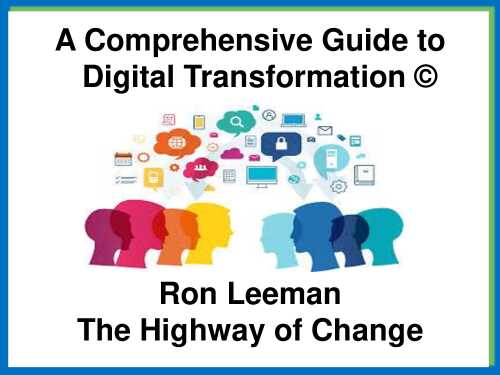 173-slide PowerPoint presentation
This is the "new improved" A Comprehensive Guide to Digital Transformation. What was one 141 slides had now increased to 173 because I have added a number of latest slides to the deck with new approaches, latest thinking additional "benefits" slides, a section on reasons for
[read more]
When reviewing your operational performance, grade yourself on how your business rates in the following best practice areas:
1. Receiving
Does the receiving clerk keep a receiving log, indicating dock activity for each shipment by date? This log can prove valuable for reference purposes by purchasing, accounting, and in filing claims with carriers and suppliers.
Before unloading a truck, does the receiving clerk check to make sure that the shipment belongs at your dock? That it is at the right branch location? That the purchase order number is valid?
Does your receiving clerk sign the delivery bill properly? Is the document dated and signed each and every time? Is the number of pieces or pallets indicated on the bill physically verified before the bill is signed for that exact amount? Is any visible or potential concealed damage noted on the bill? Is the clerk taking advantage of STC ("said to contain") when the bill indicates a piece count on stretch-wrapped pallets that are difficult to count?
Do the unloaded shipments sit on the dock for hours or days before they are checked in and put away?
Are receiving discrepancies noted clearly by line item on the packing list? Is the packing list signed and dated by the individual checking in the shipment?
Do return goods lay around collecting dust? Is there a clearly understood procedure for documenting why these items were returned? Is someone assigned to process the correct paperwork and send the item back to the supplier for credit?
2. Material handling
Are aisles free of congestion, allowing forklifts and carts to move about?
Is the next receipt being prepared for ahead of time?
Are bin locations being used to locate product?
Can the warehouse pass the "Temp Test? (The ability to bring in a new hire or temporary employee and ensure that this individual is productive within two the three hours.)
Is cycle counting being performed with any consistency? With challenges like multiple storage of overstock locations, congested aisles, and a warehouse without bin locations, many distributors make the mistake of giving up on cycle counting, citing that it is a waste of time.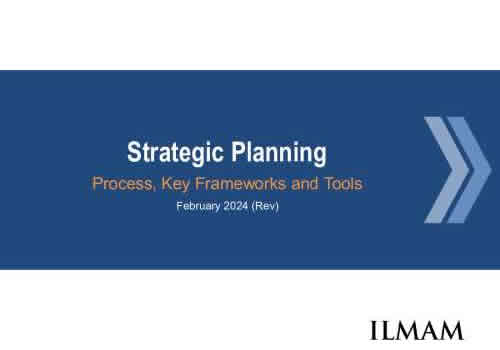 79-slide PowerPoint presentation
This document provides a holistic approach for undertaking strategic planning. While covering the traditional strategic planning approach, the document touches on adaptations that may be used in an unpredictable environment. Contents: 1. Strategic Planning Overview - Key questions and
[read more]
Do You Want to Implement Business Best Practices?
You can download in-depth presentations on 100s of management topics from the FlevyPro Library. FlevyPro is trusted and utilized by 1000s of management consultants and corporate executives.
For even more best practices available on Flevy, have a look at our top 100 lists:
These best practices are of the same as those leveraged by top-tier management consulting firms, like McKinsey, BCG, Bain, and Accenture. Improve the growth and efficiency of your organization by utilizing these best practice frameworks, templates, and tools. Most were developed by seasoned executives and consultants with over 20+ years of experience.
Readers of This Article Are Interested in These Resources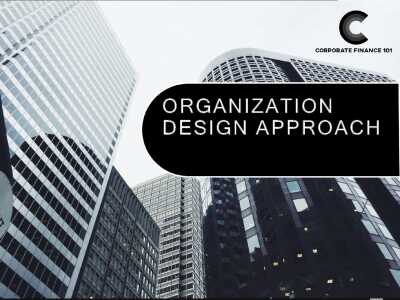 103-slide PowerPoint presentation
Recent McKinsey research surveyed a large set of global executives and suggests that many companies, these days, are in a nearly permanent state of organizational flux. A rise in efforts in Organizational Design is attributed to the accelerating pace of structural change generated by market
[read more]
63-slide PowerPoint presentation

Excel workbook
About Dan Belanger
Dan Belanger is the President of the
Belanger Technology and Consulting Group. His background includes thirty years of solution based action in multiple business models including Distribution, Manufacturing, Warehousing, Facilities Management, Service, Retail, and Information Systems. He is well-versed in all aspects of business ownership, operations and management. Dan can be reached at 702-785-7331 or
[email protected]
You can also connect with Dan on
LinkedIn here.
Top 10 Recommended Documents
173-slide PowerPoint presentation
79-slide PowerPoint presentation
103-slide PowerPoint presentation
63-slide PowerPoint presentation
Excel workbook
135-slide PowerPoint presentation
95-slide PowerPoint presentation
78-slide PowerPoint presentation
1150-slide PowerPoint presentation
41-slide PowerPoint presentation