Context Is Everything
Featured Business Best Practice: Strategic Planning: Process, Key Frameworks, and Tools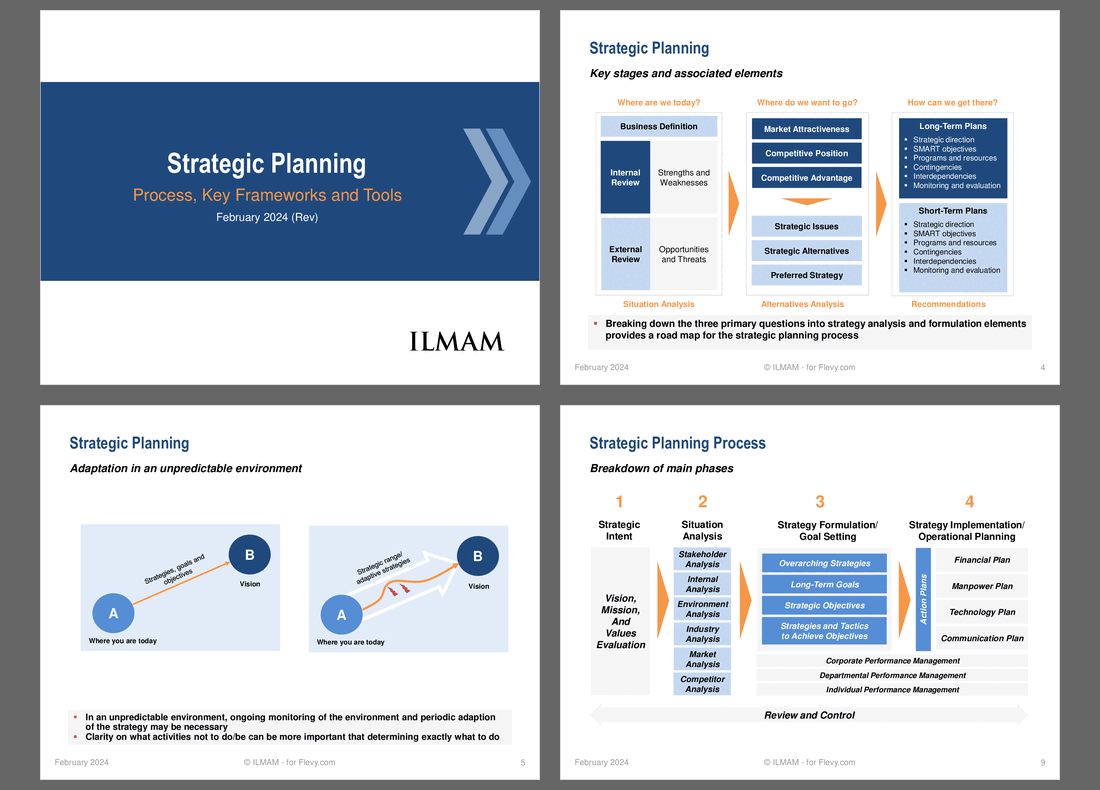 79-slide PowerPoint presentation
This document provides a holistic approach for undertaking strategic planning. While covering the traditional strategic planning approach, the document touches on adaptations that may be used in an unpredictable environment. Contents: 1. Strategic Planning Overview - Key questions and
[read more]
In the broadest sense, context is the sandwich board you wear around telling people how you are feeling before you ever open your mouth.  Have you ever had a friend ask you "what's wrong" just by looking at you?  That's context.
Some genres of content are much easier to lend context to than others.  For example, have you ever watched a scary movie without the sound track?  It just isn't the same.  How about a tear jerker?  Not so sad without the sound.  Sound is an almost invisible context which is perhaps the most intense of our senses.  A good sound designer can make or break your message.
How about those great New Yorker cartoons that don't need a caption.  The context is in the characters expressions and background.
A video uses colors, expressions, backgrounds, dialog and situations that bring us directly to the emotional response that the director and/or editors are trying to achieve (if done correctly).
A picture or infographic can easily bring the user to the desired response as well as long as the producer is astute.
HOWEVER, context using only the written word is incredibly difficult.  Take the sentence " I didn't say I killed my wife".  Simply by placing the emphasis on any one of the words, completely changes the context of the sentence.  I didn't say I KILLED my wife.  OR  I didn't say I killed MY wife.  Etc, etc.  Try it… it's fun and a striking example of how writing can easily be misinterpreted.
Now that content strategy, content marketing and content development are the fastest growing segment of today's marketing departments brand building and audience engagement, the stakes have gone up exponentially.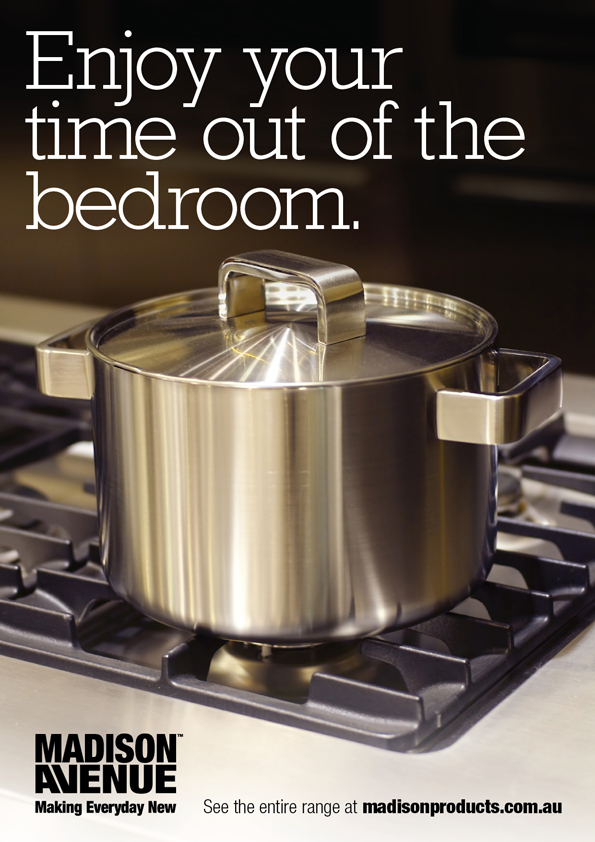 No longer can a brand or company use interns or entry level staff to craft the blog, article, email message or video campaigns.  And then there are the bad advertising agencies who think they're being funny, AT THE EXPENSE OF YOUR BRAND!
In order to be a successful marketer, the investment needs to be made to hire or outsource to professional writers and/or producers who understand messaging.
So next time you consider saving some money by using interns, content farms, or inexperienced writers or budget videographers, think again.  Would you buy the pot in the ad above?
Readers of This Article Are Interested in These Resources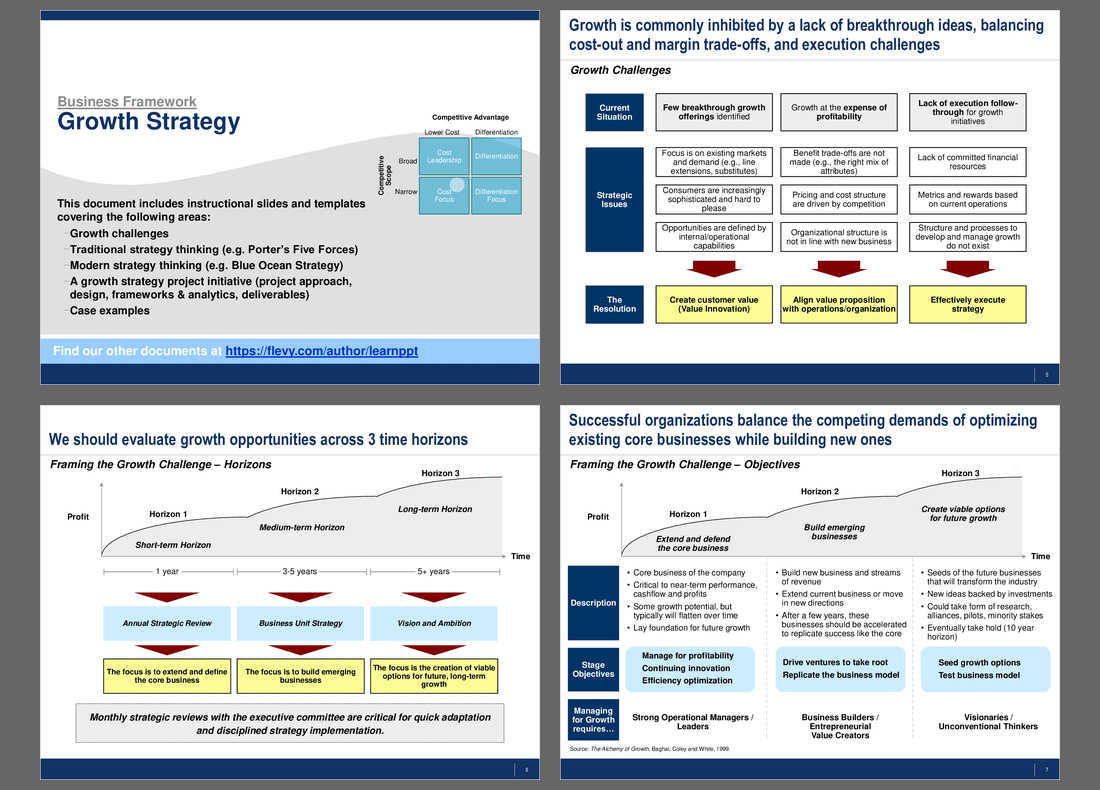 41-slide PowerPoint presentation
The reality is: all businesses face the challenge of achieving sustainable Growth. They need viable Growth Strategies. So, what is Growth Strategy? It is the organization's high-level Corporate Strategy Plan that outlines everything the organization needs to do to achieve its goals for
[read more]
29-slide PowerPoint presentation

291-slide PowerPoint presentation
About Marc Honorof
First Person Publishing
is a content development company that has been working with writers, editors, researchers, illustrators, animators and Emmy award-winning video production companies for over 2 decades, consistently producing engaging, entertaining and educational content in all formats, for all platforms and on any budget. We have the ability to scale up for large projects with dedicated teams, or become a trusted outsource partner when you're in a crunch. If you need a subject matter expert, a ghost blogger, articles, newsletters, or a product video or web series, that's what we do. Marc also consults to brands and companies in the areas of content development, strategy and marketing as well as brand publishing infrastructures and is selectively available for speaking engagements.
Top 10 Recommended Documents
79-slide PowerPoint presentation
41-slide PowerPoint presentation
29-slide PowerPoint presentation
291-slide PowerPoint presentation
103-slide PowerPoint presentation
192-slide PowerPoint presentation
1-page PDF document
A business capability model of a construction company providing a basis for Enterprise Architecture, Business Architecture, Strategic Planning. Comprehensive balance of business capabilities and technical support capabilities.
5-page Word document
407-slide PowerPoint presentation
135-slide PowerPoint presentation