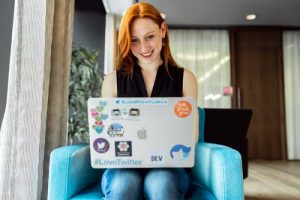 In addition to the obvious "in the now" importance of conflict resolution, good practices can also lead to other things that help the bottom line in the long run. As the old adage goes, "the people you work with make the job" and being able to solve personnel issues increases employee retention and lessens time periods for onboarding and training.
With COVID-19 lockdowns, many companies who didn't formerly utilize a remote work platform now are, but no matter if managing a remote team is a new task or something your company has done for years, action regarding conflict resolution in the workplace needs to be taken swiftly and respectfully to all parties involved. Here are some tactics you can use to achieve those goals.
Compromise
This is something we've been taught since pre-school, but can still be a bit difficult to grasp at times, especially when team members are passionate about how they want something done. If a given conflict is between two team members with relatively similar amounts of pull, a mediator is almost always needed to allow cooler heads to prevail. Compromise shows appreciation for both parties, and allows each to feel like they were heard.
Compromise does take evaluation, and at times you will determine that one side is right and one is not, thus not really allowing for compromise as a means of successful resolution. In these instances, it's important to let the "losing" party know how important they are and thank them for things they brought to the table in the past while letting them down easy. Akin to nurses having to deliver bad news to patients, good therapeutic communication makes bad news easier to swallow.
Encourage Forgiveness
It may seem elementary, but after a conflict is "resolved," there are almost always lingering effects between the two (or more) conflicting parties, and bringing those parties together to say sorry and bury the proverbial hatchet is a key in avoiding future conflict between said parties. In the brick-and-mortar workplace, a nice cup of coffee can usually serve as a backdrop for an apology rendezvous, and the face-to-face aspect is important so ensuring your remote members are actually seeing the apologies (Zoom, Google Meet, etc.), rather than sending an email that could be perceived as disingenuous, is important.
Don't Discourage Conflict
Though it's probably a bad practice to tell everyone to argue, discouraging disagreements is also a bad practice and will result in less ideas shared, and ultimately a lesser-motivated workforce. "Don't get upset about being upset" is a nice mantra when it comes to dealing with workplace conflict. Conflict resolution is important, but complete avoidance is generally not good for the company, as a whole. Good leaders know this and will encourage employees to discuss differences and find a middle ground.
Facilitate Bonding
Many remote companies' employees are spread across the globe, making a Friday afternoon escape room team-building exercise pretty hard to come by. Zoom meetings revolving around fun instead of work, however, are not difficult to set up, and there are many team-building activities that can be done over an internet connection. Board games can be played, even things like "show-and-tell" with coveted household items opens up the personal side of an otherwise-business relationship and will increase communication with work-related things as well.
If you've already noticed some rifts between certain team members, creating team problem-solving contests that involve breaking away from the main cyber meeting and teaming up in smaller groups is a great way to "force" said rift-havers into working together.
Training
Finally, training your team on these methods is also a way to take some burden off your own shoulders and allow grown men and women to try to fix their issues themselves. Certainly there will be times where that is just not possible, and then you can step in and turn these tips into actions!