Blogging 101: How to Effectively Promote Your Posts
Featured Business Best Practice: Organization Design Toolkit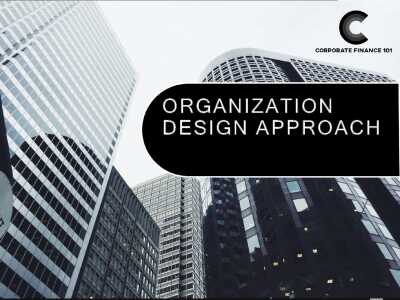 103-slide PowerPoint presentation
Recent McKinsey research surveyed a large set of global executives and suggests that many companies, these days, are in a nearly permanent state of organizational flux. A rise in efforts in Organizational Design is attributed to the accelerating pace of structural change generated by market
[read more]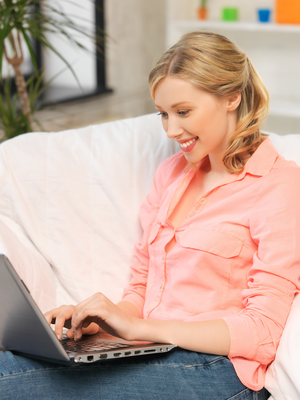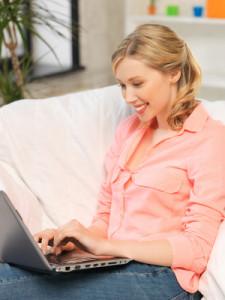 New to the world of blogging? There's more to it than headline writing and thinking up ideas for fresh posts. These days it seems like everyone has a blog. How will you stand out? Use these tips to effectively promote your posts:
Post Regularly
We've all had that one coworker or friend who ambitiously starts a blog, writes up one post, and completely forgets about it for six months. Don't let your blog just sit there, you've got to post regularly. After all, there's nothing to promote if you don't have any posts.
Editorial calendars are essential and so are social media scheduling tools. But, there's so many out there, it can be hard to find just one tool that meets all of your unique needs. CoSchedule, the world's only content marketing tool and social media editorial calendar for the blogging platform WordPress, can help new bloggers save time and boost their blog traffic. CoSchedule allows bloggers to plan their social media with a calendar, which according to CoSchedule data, increases traffic up to 75 percent. The editorial calendar also helps bloggers plan ahead and blog more efficiently. Plus, bloggers can create new content within CoSchedule, from pinning images to Pinterest to recording a new clip for YouTube, it's all easy and it's all in one place. There's even an option to share older, popular posts from your blog roll, right from CoSchedule.
Ali Luke of the blog Aliventures, writing for ProBlogger, recommends posting one, two or even three blog times a week. That way your posts won't be rushed and your readers won't be overwhelmed. She recommends constructing longer posts, 1,000 words and up, and suggests keeping the content evergreen, so that it never expires and is always relevant. Posting regularly doesn't mean posting daily.
Get Social
Social promotion is the key ingredient to successful blog promotion. Without posting your blog content to your social media sites and having share buttons on your blog, your post doesn't have the chance to go viral. Essentially, it just sits there and only lives on your blog, meaning that you're not reaching the audience that's out there if they haven't subscribed to your blog .
One business that's doing it right is LifeLock. The identity theft protection company promotes its company blog on its social media channels, including its Facebook page. The company has more than 296,000 likes on Facebook and engages its audience by posting about topics relevant to identity theft. In addition to posting blog articles, the company uses photos and videos to captivate its online audience. The company welcomes discussion and feedback about its product and encourages its audience to share their thoughts.
Like regularly blogging, social requires some attention, too. Don't create a Twitter handle associated with your blog if you're never going to use it. These valuable communities can help boost your blog traffic, and best of all, they're free. However, you can pay to boost your posts to drive engagement. The features editor of Fstoppers, Jaron Schneider, says post boosting on Facebook has doubled sales and boosted posts bring twice as much traffic to the website.
Network
When it comes to blogging, you can't do it alone. Networking is huge in the world of blogging. Like landing your first job, it's all about who you know. One method that can increase your online audience is guest posting. Having an expert within your niche contribute to your blog can bring their followers to your site. Not only does it introduce new readers, guest posting is great for SEO and it helps to build professional relationships, according to Goins, Writer.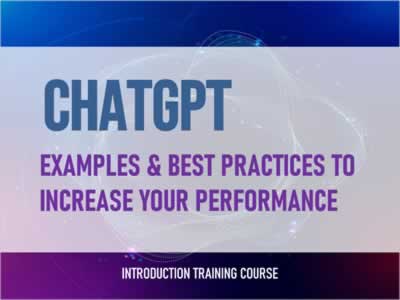 85-slide PowerPoint presentation
Update 18/03/2023: Recently added slides: related to GPT-4 Features Update 20/03/2023: Tabular Formatting Update 20/03/2023: Enhanced slides realted to the other products from OpenAI OpenAI ChatGPT has advanced language processing. It can write like a human and speak naturally. Texting,
[read more]
Do You Want to Implement Business Best Practices?
You can download in-depth presentations on 100s of management topics from the FlevyPro Library. FlevyPro is trusted and utilized by 1000s of management consultants and corporate executives.
For even more best practices available on Flevy, have a look at our top 100 lists:
These best practices are of the same as those leveraged by top-tier management consulting firms, like McKinsey, BCG, Bain, and Accenture. Improve the growth and efficiency of your organization by utilizing these best practice frameworks, templates, and tools. Most were developed by seasoned executives and consultants with over 20+ years of experience.
Readers of This Article Are Interested in These Resources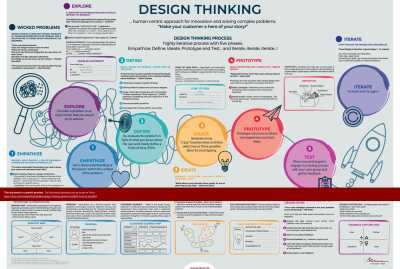 1-page PDF document
Design Thinking poster gives a detailed description of a Design Thinking process. It is great as introduction to design thinking, an overview of a possible design thinking project, encouraging innovation and design thinking. Poster presents some typical tools for design thinking: Problem
[read more]
Excel workbook

1-page PDF document
About Shane Avron
Shane Avron is a freelance writer, specializing in business, general management, enterprise software, and digital technologies. In addition to Flevy, Shane's articles have appeared in Huffington Post, Forbes Magazine, among other business journals.
Top 10 Recommended Documents
103-slide PowerPoint presentation
85-slide PowerPoint presentation
1-page PDF document
Excel workbook
1-page PDF document
20-page Word document
3-page PDF document
192-slide PowerPoint presentation
1150-slide PowerPoint presentation
5-page Word document