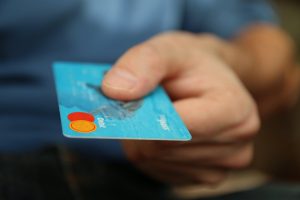 If you want to fund your business, then there really are many different loans that you can take out.  You can go to a bank, to a commercial lender or even resort to a personal credit card. If you want to get the best result out of your loan however then you need to make sure that you are taking into account all of the options that are available. If you don't then you may end up making a bad decision and this is the last thing that you want.
Line of Credit Loan
This is quite possibly the most useful type of loan that you can take out as a small business owner.  The best thing about this type of loan is that it protects you from various emergencies and it also stops you from experiencing a stalled cash flow as well. Line-of-credit loans really are intended for purchases that include inventory and they can also pay for operating costs too. They are not however intended to purchase equipment or even real estate. Line of credit is a short-term loan which extends the cash that is available in your checking account. If you do not want to take out a line of credit loan then it may be worth you looking into "how does a micro loan work?" instead.
Installment Loans
These loans are paid back through monthly payments and they cover the principal amount and the interest. Installment loans tend to be catered to the needs of your business. The idea of an installment loan is that you will receive the full amount as soon as you sign the contract. When this has been done, the interest is then calculated from that date, until the final date of the loan. If you are able to pay back the installment loan before the date, then you won't be served with a penalty and your interest will be adjusted accordingly.
The term of an installment loan will normally coincide with its use. A business cycle loan may be given as a four-month loan and it would come with a low-interest rate since the lender is not experiencing a high degree of risk. Business cycle loans can go up to 7 years and if you were to get a loan for real estate or even renovation loans then this can go up to 21 years.
Balloon Loans
You can identify these loans as any loan that is given in the full amount when the contract is signed. Only the interest will be paid during the life of the loan, with the balloon element of the loan coming into play on the final day. Normally a lender will give you a loan which means that you will be paying the principal amount and the interest in a single payment. Balloon payments on the other hand are reserved for when a business has to wait to receive a payment from a client, or any other similar situation. In most ways though, they are very similar to installment loans.
Interim Loans
When considering something like an interim loan, bankers will normally be concerned with who is going to pay then loan and whether they have a reliable commitment. Interim loans usually consist of making periodic payments, to those who are building a new facility. Normally a mortgage on the building will be used to try and pay the interim loan.
Secured/Unsecured Loans
Loans come in various forms. Sometimes you will see a loan that is unsecured, and others you will see a loan that is secured. When a lender knows you very well and they are utterly convinced that your business model is sound, then they may be willing to give you a loan that is unsecured. This means that they cannot come after you for a secondary payment source if you default on the loan that you do have. If you happen to have a new business, then there is a high chance that you will not be able to qualify for an unsecured loan until you have proven yourself in terms of your success.
A secured loan does require some kind of collateral, but it has a much lower interest rate when compared. If you were to get a loan that is over 12 months, or if the loan is not free of risk then the lender may ask you to secure the loan via collateral. This can include real estate or even inventory.  One option would be to search for cash loans available online.
When choosing collateral, you have to make sure that you choose something that is going to outlast the loan as well as something that is related to the purpose of the actual loan.  If you aren't sure about collateral, then take the following as an example.
A $20,000 piece of brand-new equipment can probably be used to secure a loan that is being taken out for $15,000.  Any receivables tend to be valued for loans that are up to 75% of the amount due and if you have any inventory then this will be valued at 50% of the total sale price.
Letter of Credit
Next up, there is the letter of credit. This is used way more in international trade and it essentially guarantees your payment to a supplier who is in another country.
Other Loans
At the end of the day, there are banks all over the country who write loans. Sometimes the loans will be given very different names as well, so if you want to make sure that you are getting the best experience out of your loan, then you need to make sure that you are choosing a good one and that you also understand the terminology, as well. If you don't then you may find yourself in an awful situation later down the line when in reality, all of this could have been avoided. Choosing a reputable loan provider is also key, as they can guide you through the whole process.