An Entrepreneur's Guide to Charities, Fundraisers, and Giving Back
Featured Business Best Practice: One-Page Project Management Processes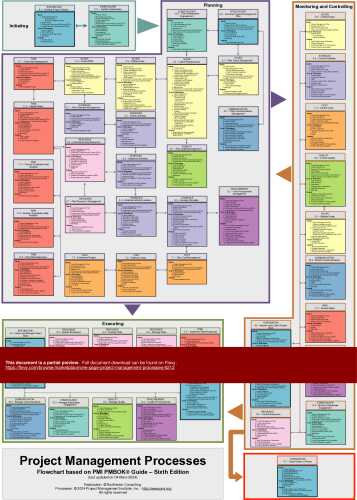 1-page PDF document
PMI did not change the definition of a project or project management in the PMBOK ® Guide - Seventh Edition (published in 2021), but they did change the focus from a process-oriented approach to a principle-centered approach. Unlike previous PMBOK ® Guide updates which replaced older
[read more]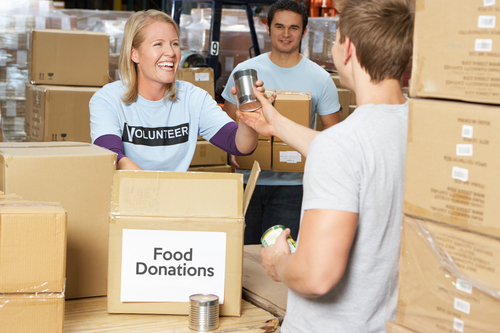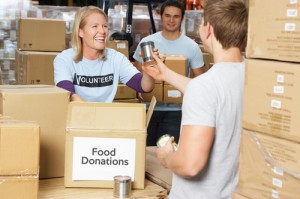 If you're an entrepreneur, it's important to keep in mind that the single biggest factor in sales and repeat business is invoking an emotional response in your customers long after they've left your presence. That kind of impression is worth more than hundreds of tweets, emails and promo codes could ever be. And the most interesting part about this aspect of consumerism is that it's so difficult to pinpoint and predict the emotions of your audience. However, supporting a charity or hosting a fundraiser can be an important vehicle for making a lasting impression on your customers.
Finding Your Ethos
When supporting charities and putting together fundraisers, it's important that you remain true to your ethos: the heart of your business and ultimately the people running it. Why do you wake up and get out of bed to do this job every morning? Perhaps Picasso said it best: "The purpose of life is to find your gift. The meaning of life is to give it away."
What do you really want to give back to a community that has made it possible for you to stay in business? What do you and your team want to change about the world? The answers to these questions are a guide to building a community of real, passionate cheerleaders for a business that gives back.
Supporting the Best Cause
You may not be pushing the most exciting product in the world. You may not be pushing a tangible product at all. But finding the heart of a company is easy because there are always people with common goals behind it.
What causes are you passionate about? What about your staff? Being genuine about your passion and goals is the best way to reach not only your customers, but also a community of people who share them. The best cause for your company isn't the most logical or strategic one. It's the one that's closest to your heart.
Promote Positivity Creatively
Follow the example of Cancer Research UK and keep your marketing approach as simple and honest as possible. When the infamous #nomakeup hashtag began going viral, charity organizers were paying attention. They noticed women from all walks of life, including countless celebrities, post heartfelt messages to social media about positive body image and realistic beauty expectations. The hashtag created a positive movement through social media that didn't cost anyone a dime. Cancer Research UK reached out to social media users who posted no-makeup selfies and those who commented on the posts and encouraged them to volunteer or make a donation via text. The best approach is often simple and honest.
Hosting Your Event
The best way to connect with a charity and build a lasting relationship is to raise funds through a community-building event. Picnics, recreational sports, raffles — these morale-boosting events can also be set up to give back to the charity that you're passionate about. For example, DriveTime Kids in Need 5K Run promotes the welfare of our youth as well as your personal health. DriveTime's website makes it easy to click the Share Your Story button to help a child in need in your area.
When hosting your event, look for local sponsors who can partner with you and take on some of the planning or donate food and refreshments. Be sure to inform local media to increase exposure for your event and help raise as much awareness and funds for your worthy cause as possible.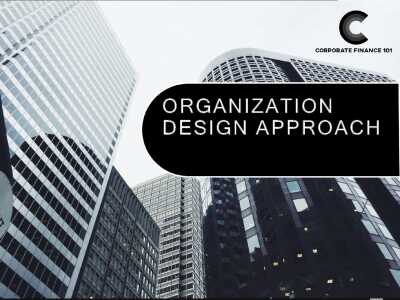 103-slide PowerPoint presentation
Recent McKinsey research surveyed a large set of global executives and suggests that many companies, these days, are in a nearly permanent state of organizational flux. A rise in efforts in Organizational Design is attributed to the accelerating pace of structural change generated by market
[read more]
Do You Want to Implement Business Best Practices?
You can download in-depth presentations on 100s of management topics from the FlevyPro Library. FlevyPro is trusted and utilized by 1000s of management consultants and corporate executives.
For even more best practices available on Flevy, have a look at our top 100 lists:
These best practices are of the same as those leveraged by top-tier management consulting firms, like McKinsey, BCG, Bain, and Accenture. Improve the growth and efficiency of your organization by utilizing these best practice frameworks, templates, and tools. Most were developed by seasoned executives and consultants with over 20+ years of experience.
Readers of This Article Are Interested in These Resources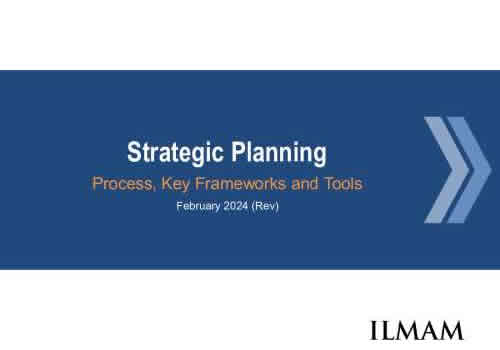 79-slide PowerPoint presentation
This document provides a holistic approach for undertaking strategic planning. While covering the traditional strategic planning approach, the document touches on adaptations that may be used in an unpredictable environment. Contents: 1. Strategic Planning Overview - Key questions and
[read more]
Excel workbook

1-page PDF document
About Shane Avron
Shane Avron is a freelance writer, specializing in business, general management, enterprise software, and digital technologies. In addition to Flevy, Shane's articles have appeared in Huffington Post, Forbes Magazine, among other business journals.
Top 10 Recommended Documents
1-page PDF document
103-slide PowerPoint presentation
79-slide PowerPoint presentation
Excel workbook
1-page PDF document
3-page PDF document
Excel workbook
Excel workbook
407-slide PowerPoint presentation
Excel workbook