A Case Study on Innovative Fleet Management, Use QR Codes
Featured Business Best Practice: Strategic Planning: Process, Key Frameworks, and Tools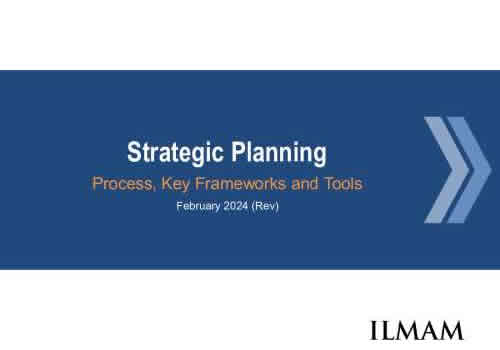 79-slide PowerPoint presentation
This document provides a holistic approach for undertaking strategic planning. While covering the traditional strategic planning approach, the document touches on adaptations that may be used in an unpredictable environment. Contents: 1. Strategic Planning Overview - Key questions and
[read more]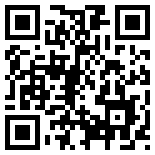 What is a QR code?
The textbook definition of a QR Code is a two-dimensional bar code created by Japanese corporation Denso-Wave in 1994.
The "QR" is derived from "Quick Response." A type of Matrix or Two Dimensional bar-code. Rather than use a linear or laser type reader you use an imager –like the camera of an iPhone or a bar-code scanner that will scan linear and also has an imager.
My definition? Another existing technology that will solve many business problems. There are several QR code versions all of which allow varying amounts of information. The size of the QR code has little impact. In fact, if you have a QR code displayed on a screen during a presentation, it's likely that someone in the audience could use their iPhone or Android to take a photo of the code and if they have the app on their phone then action could be taken concerning the contents of the code. It's very common to embed an URL in the QR code which directs you to a website.
Now I really don't care who developed the code or the specifics of how it's constructed, but I do care about what it can do for us in both our personal and business lives. Being able to look past the technology, and imagine the use, is the key to using it to the fullest.
Hey linear bar-codes… you'd better look out! QR codes could ultimately replace you!
QR Codes: A Case in Point
The Case: A company servicing the Oil and Gas industry has a substantial vehicle fleet worth tens of thousands of dollars.
They use a robust web hosted software solution to manage the maintenance and other information regarding each of the fleet assets.
The fleet being mobile, they struggle to keep timely and accurate maintenance schedules and physical locations of each asset. They also find it difficult to gain a mobile-in the field view of any given asset.
When vehicles are not in the field they are not generating new business or income.
The Solution: QR codes were placed on each vehicle. Fleet managers capture the code on an iPhone, iPad, or other imaging device and they are taken directly to that asset in their software solution.
This can be done not only at their facility but anywhere they have phone coverage – like in a corn field. Information can then be viewed or updated regarding that asset. In fact we also placed the QR code on a key chain so if you have the keys to any vehicle you can also access that assets information.
The Benefits: Vehicles no longer sit unused. Timely updates of where the vehicles are, the maintenance history, and what the vehicles are doing is now updated visible in the system.
Asset number entry is now accurate resulting in credible historical data. Management and staff are now able to focus on income generating and customer care events.
The result? You guessed it… PROFIT!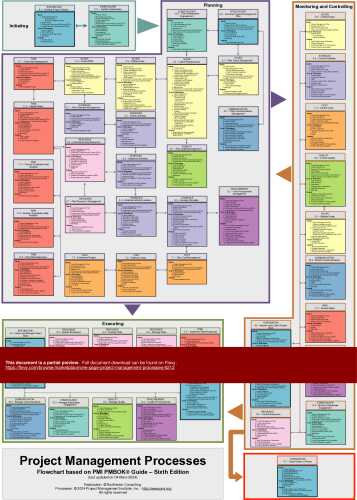 1-page PDF document
PMI did not change the definition of a project or project management in the PMBOK ® Guide - Seventh Edition (published in 2021), but they did change the focus from a process-oriented approach to a principle-centered approach. Unlike previous PMBOK ® Guide updates which replaced older
[read more]
Do You Want to Implement Business Best Practices?
You can download in-depth presentations on 100s of management topics from the FlevyPro Library. FlevyPro is trusted and utilized by 1000s of management consultants and corporate executives.
For even more best practices available on Flevy, have a look at our top 100 lists:
These best practices are of the same as those leveraged by top-tier management consulting firms, like McKinsey, BCG, Bain, and Accenture. Improve the growth and efficiency of your organization by utilizing these best practice frameworks, templates, and tools. Most were developed by seasoned executives and consultants with over 20+ years of experience.
Readers of This Article Are Interested in These Resources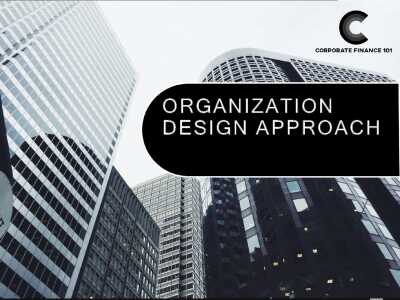 103-slide PowerPoint presentation
Recent McKinsey research surveyed a large set of global executives and suggests that many companies, these days, are in a nearly permanent state of organizational flux. A rise in efforts in Organizational Design is attributed to the accelerating pace of structural change generated by market
[read more]
Excel workbook

1-page PDF document
About Dan Belanger
Dan Belanger is the President of the
Belanger Technology and Consulting Group. His background includes thirty years of solution based action in multiple business models including Distribution, Manufacturing, Warehousing, Facilities Management, Service, Retail, and Information Systems. He is well-versed in all aspects of business ownership, operations and management. Dan can be reached at 702-785-7331 or
[email protected]
You can also connect with Dan on
LinkedIn here.
Top 10 Recommended Documents
79-slide PowerPoint presentation
1-page PDF document
103-slide PowerPoint presentation
Excel workbook
1-page PDF document
Excel workbook
1-page PDF document
A business capability model for a food and beverage company. To be used as a core document for Enterprise Architects and EA work. Also very valuable to Business Architects and Business Architecture projects/programmes.
Excel workbook
Excel workbook
85-slide PowerPoint presentation