7 Steps to a Successful Presentation
Featured Best Practice on Presentation Development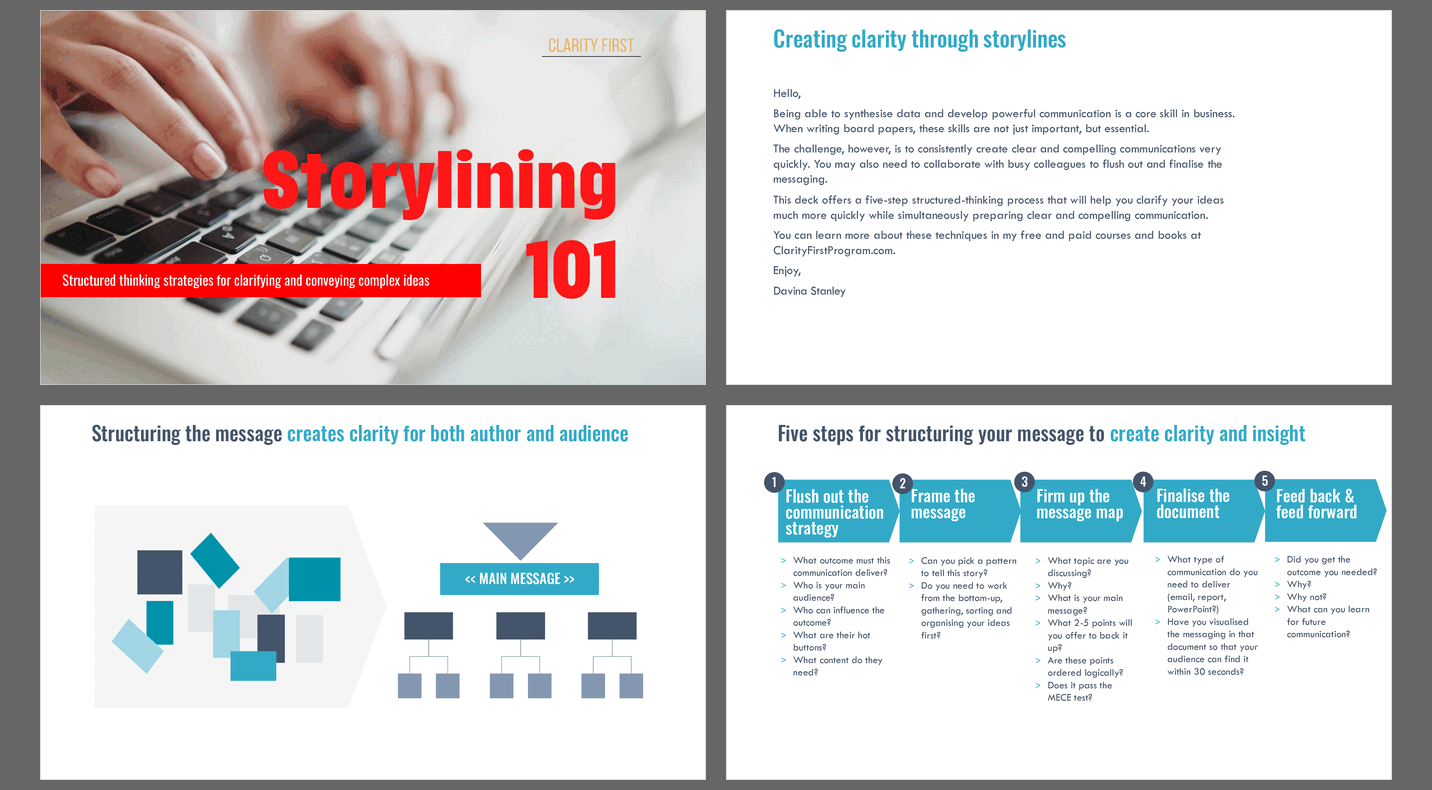 37-page PDF document
Clarity is critical in business communication of all kinds, yet difficult to achieve. This pack outlines five clear steps that will enable you to clarify your thinking for both yourself and your audience while preparing any kind of communication, from emails through to board papers, complex
[read more]
When you create a presentation, do you think about how to convey it to your audience in order to impress it? How to capture people's attention, convey your thoughts? Brilliant orators of the past have long proved that with the skillful use of the rules of oratory, even the most boring topic can be presented to the audience in an exciting and exciting way. If you want your presentation to impress the audience and be remembered, follow these 7 simple steps and then your presentation will definitely be at its best.
Table of Contents
Step 1: Scenario
Step 2: Visual thoughts
Step 3: Length of the report
Step 4: Study your audience
Step 5: Visual design
Step 6: Workout
Step 7: Pose, facial expressions, gestures
Step 1: Scenario
First of all, create a scenario for your future presentation. It is best to think about what will be on each slide. We advise you to stick to a similar structure for your slide scenario:
1 slide. Title.
2 slide. Problem (describe the main problem you want to tell the audience about)
3 slide. The degree of significance of the problem (tell us how the problem affects the business or the life of the client, what consequences it might have in the future, how it is already turning into expenses now)
4 slide. Solution (how do you suggest to solve the problem)
5 slide. Sales model (tell us what exactly you are selling)
6 slide. Success story (examples of companies that have applied similar solutions)
7 slide. Technology (share how your solution works)
8 slide. Product demo
9 slide. Summarize the benefits
10 slide. Next step. Think about what you are trying to achieve with your presentation. It doesn't have to be a purchase here and now. You can invite to another meeting, for a more detailed presentation, offer to test the product.
Step 2: Visual Thoughts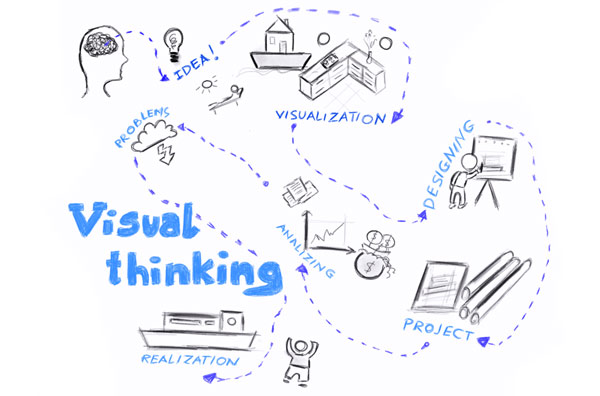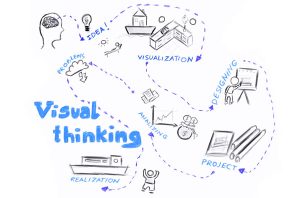 Less text in your presentation can help you get a better understanding of the message you are trying to convey. The human brain remembers only 10% of the information reproduced in audio format or written in text. And 80% is perceived through visual images! This is much more than half. Therefore, step number 2 for a successful presentation is: Less text! Use more visuals. For instance, if you're presenting data sets, use your advanced Excel skills to create charts and graphs that can help your audience visualize the information better.
Step 3: Length of the Report
This indicator is highly dependent on the topic and location of the presentation. If a person reads a report at some scientific conference, the public is already ready for the fact that the process can take an hour or more.
Ideally, the speech should take 15-20 minutes and contain the main points of the topic. It is this period of time that a person is able to be as concentrated as possible. 20 minutes after the start of the presentation, his attention drops dramatically. The speaker's speech is practically not absorbed.
Step 4: Study Your Audience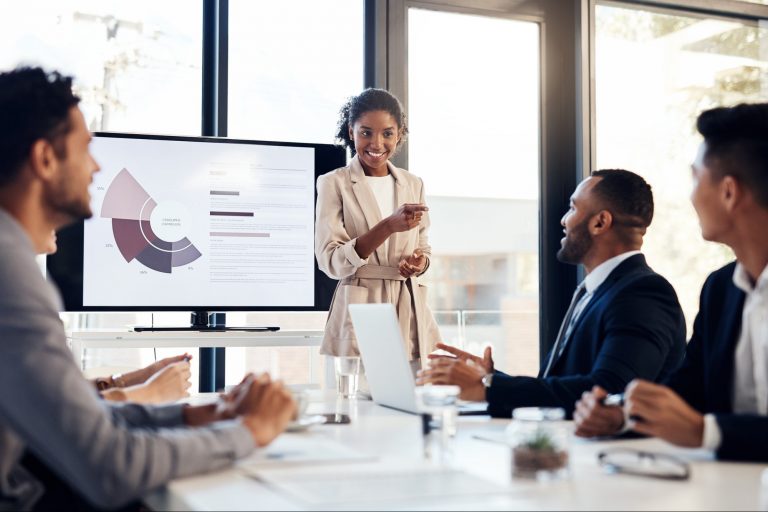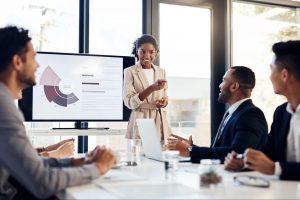 Don't think that you can prepare the same presentation and read it over and over again to different people. Find out who you will be speaking to and explore how your audience lives. The main task is to find out the problems that interest the listeners, the sphere of their interests.
For this:
look at industry statistics: what your listeners are reading, what issues are bothering them;
go to the company's website if you have a corporate presentation. Be sure to check the blog and news section to find out what the company is doing.
Step 5: Visual Design
When working on slides, we advise you to pay attention not only to the selection of bright colors, but also to think about their compatibility. In addition, the presentation should be designed in the same style – you should not use different colors for each slide, it is better to take the colors of the corporate logo.
There are three easy ways to add visual variety to your presentation:
Choose an original font and an eye-pleasing color, using them in all slides. Fonts are an important visual experience for the viewer. Choosing a custom font greatly increases the likelihood of a successful presentation. For many standard fonts like Times New Roman, there are brighter alternatives.
Use a visual metaphor to complement the text;
Add an image to the slide – don't place it in the center. Bright and colorful images have a positive effect on presentation views. You can find a large number of free photo stocks with beautiful images on the web, so there is always something to choose from when working on slides.
Use original and unusual templates. The most beautiful google slides templates you can find and download at MasterBundles.
Step 6: Workout
Don't be frivolous about your presentation. You need to train for hours, think over your speech, your every movement, intonation. Therefore, step number 6: get ready for the presentation. Rehearse it. Prepare answers to possible questions, let your friends / family listen to your speech.
Step 7: Pose, Facial Expressions, Gestures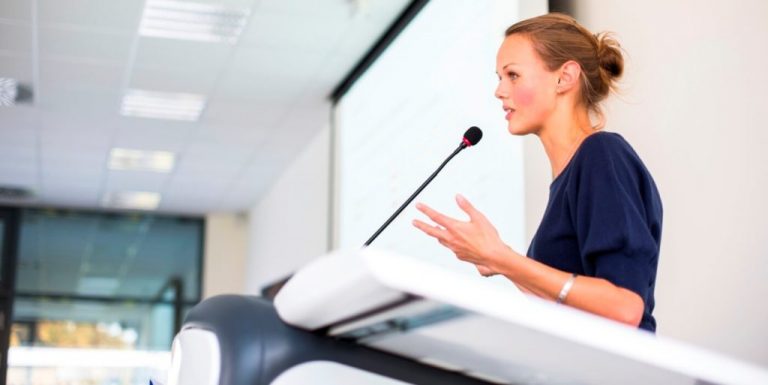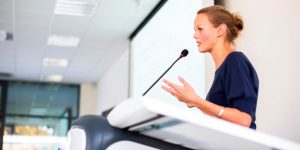 The manner of behaving, gestures, facial expressions of the speaker are his "working tools". The main thing here is not to go to extremes. Even the most brilliantly written lecture can "kill" the speaker's stone face or his hunched posture. The speaker must exude confidence. A straight back, straightened shoulders, free, tension-free movement – all this suggests that the person knows the topic he is talking about and is not afraid of the audience.
Facial expressions and gestures must be present, but they should not be excessive. There is no need to wave your hands, constantly round your eyes, by all means attracting the attention of the public. Speak calmly and confidently. Don't hide your eyes! Where appropriate, smile gently, raise your eyebrows, and make an accent motion with your hand.
Do not assume closed, "defensive" postures, but do not speak to the audience with a sense of superiority! In the gestures and facial expressions of the speaker, there should be benevolence, calmness and self-confidence. Then the audience will be disposed towards him. He will listen to the report attentively and with interest.
Readers of This Article Are Interested in These Resources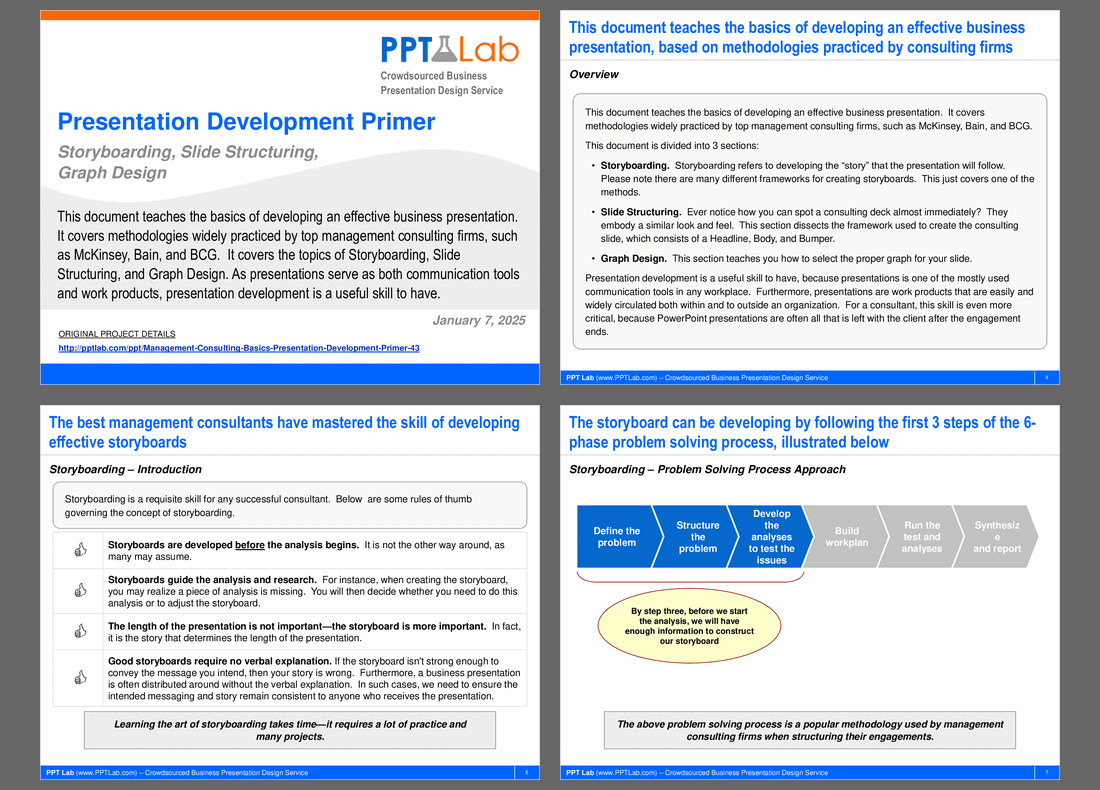 28-slide PowerPoint presentation
This document teaches the basics of developing an effective business presentation. It covers methodologies widely practiced by top management consulting firms, such as McKinsey, Bain, and BCG. This document is divided into 3 sections: *Storyboarding. Storyboarding refers to developing the
[read more]
40-slide PowerPoint presentation

33-slide PowerPoint presentation
About Shane Avron
Shane Avron is a freelance writer, specializing in business, general management, enterprise software, and digital technologies. In addition to Flevy, Shane's articles have appeared in Huffington Post, Forbes Magazine, among other business journals.
Top 10 Recommended Documents on Presentation Development
37-page PDF document
28-slide PowerPoint presentation
40-slide PowerPoint presentation
This presentation talks to the topics of structure communication, presentation development, and storyboarding. These topics related to formulating a cohesive, powerful business presentation.
33-slide PowerPoint presentation
Excel workbook
Excel workbook
93-slide PowerPoint presentation
20-slide PowerPoint presentation
33-page PDF document
114-slide PowerPoint presentation

» View more resources Presentation Development here.
» View the Top 100 Best Practices on Flevy.