Keeping costs to a minimum can make any business more efficient, effective and able to thrive come what may.
With that in mind, here are some tips to help you minimize expenses and make maximal use of your organization's resources as a result.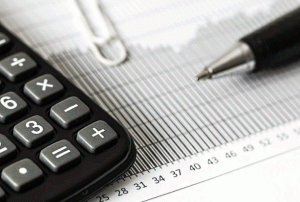 Cut equipment costs
Whatever equipment your business requires to run smoothly and meet the needs of clients and customers, there are always options to reduce procurement expenses while still getting access to the best kit for the job at hand.
For example, if you run a small manufacturing operation then buying used CNC machines rather than brand new ones to net you significant savings without forcing you to compromise on equipment capabilities or features.
Train employees to improve performance
You do not necessarily need to hire more people to boost the productivity and competitiveness of your business; instead it makes more sense to invest in your existing talent pool and improve the skills that are available to current employees through training and development.
This will not only save you money in the long run by avoiding recruitment expenses, but will also mean that inefficient practices and processes can be ameliorated by the newly-empowered members of your team.
Optimize use of materials
From the raw resources used to create the products you make to the packaging that piles in any business, squeezing the most out of the materials you require will lead to greater efficiency and lower costs.
From a design perspective, this might mean simplifying some aspect so that less material is required to achieve the same end result. Meanwhile if you can reuse waste materials in-house rather than paying for them to be collected for recycling, you will be doubling down on overall efficiency.
Improve inventory management
Making best use of your available industry is important, and striking a balance between having adequate stock levels to meet demand and avoiding being over or under-supplied is a tricky process.
Because of this it is necessary to plan ahead, make accurate projections about your inventory needs going forwards and implement strategies that will ensure that you procure exactly what you need precisely when you need it. That way you will not need to fork out to store surplus stock, nor find that you are not able to fulfill customer requirements when a spike in sales is experienced.
Embrace automation
Automation is something which has been helping businesses to manage costs for a long time, yet it has never been easier to eradicate time consuming manual processes in a wide variety of industries.
From automating the digital aspects of your business' operations, such as email marketing and social media engagement, to integrating new equipment into the production line so that repetitive tasks can be completed by machine, there are lots of options available in this arena.
The main point to take note of is the necessity to adopt several cost-cutting measures to reduce expenses and experiment with multiple approaches to find the ones which work best for your business.