Enhancing customer retention is, perhaps, one of the most effective approaches to growing your business. It's a process of engaging existing clients so they'll continue coming to your store to buy products or services.
You'd want to enhance your business's customer retention for several reasons. For instance, it can lead to minimized marketing costs. This is true since engaging with existing customers is cheaper than finding new ones.
When customers return to your shop, they most likely trust your products or services. As a result, they may increase what they put in their respective shopping baskets. This goes a long way in boosting your business sales. While that's the case, sometimes, retaining customers isn't easy. This is because of the high competition in the market.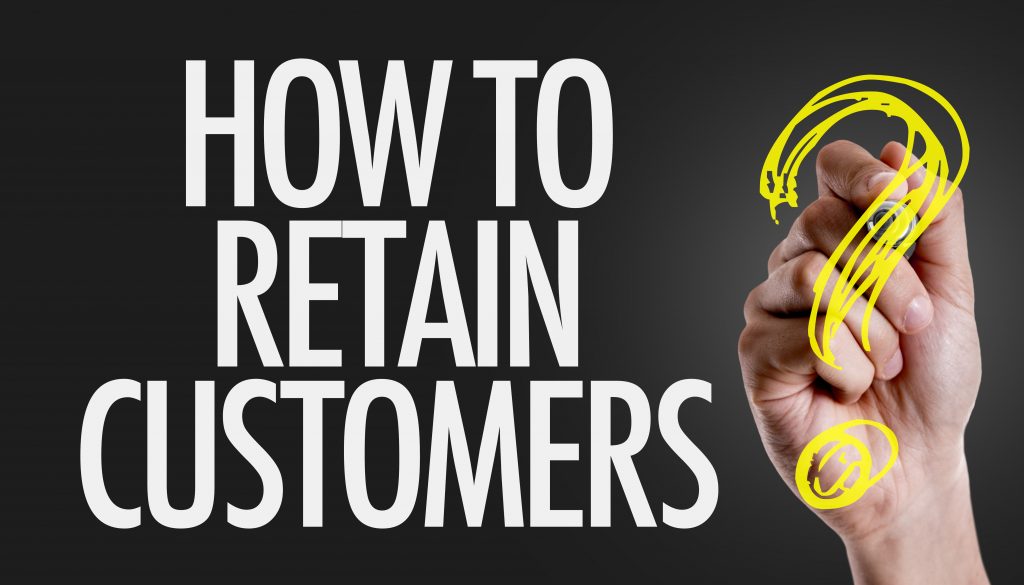 However, there are some simple yet effective strategies you can adopt to make people patronize your brand. These include:
1. Developing a Loyalty Program
Building a loyalty program is necessary to enhance your business's customer retention. It's a marketing strategy that strives to reward or appreciate frequent customers. The rewards may be in the form of giveaways, offers, discounts, etc.
Apart from that, you can consider other types of loyalty programs Canada or where your business is operating to retain customers. These include customer loyalty point program, mission-driven customer loyalty program, subscription program, and community program.
When you reward customers, they feel valued. For that reason, they'll likely remain connected to your brand, thereby increasing your business's customer retention.
2. Collecting Feedback from Customers
One of the best ways to promote customer relationships is to enhance their experience or satisfaction. However, you can't achieve that if you don't understand your customers. The best way to get to know your customers is by collecting feedback.
Gathering feedback after a customer buys products or services from your store allows you to know whether they're satisfied with your shop or not. From there, you can implement the right strategies to address their problems.
Always appreciate any positive feedback you get from a customer. On the other hand, try to offer solutions to negative criticisms. Therefore, collecting customers' feedback also enables you to improve your services. It also allows customers to feel appreciated. All these enable your company to form strong relationships with customers. As a result, you'll boost your business's customer retention rate.
3. Using Live Engagement Tools
One of the reasons why most businesses don't retain customers is because they don't engage with them on time. Most customers are busy, and they may want to take the least time in your store so they can move to other important matters in no time.
You'll likely lose customers if you take ages to respond to their queries. This affects your business's customer retention rate. That's why you need to use customer live engagement tools.
Live engagement tools or software enable you to interact with customers in real-time. This allows you to address customers' issues promptly to enhance their experience. And, when a customer is satisfied with your store, they'll likely return in the future when they need products or services your business offers.
4. Participating in Corporate Social Responsibility
Although some business owners ignore it, participating in corporate social responsibility is another effective strategy to improve customer retention. This is a practice of giving back to the community.
When you participate in corporate social responsibility, you'll likely see an increase in the number of new customers. Most likely, you also have existing clients returning to your business in full swing. This is true since most customers like engaging with a brand that makes life a better place for them.
You can consider various strategies to support the community. For instance, you can decide to support vulnerable groups in society. This may include funding orphans' or seniors' homes, paying school fees for children from humble backgrounds, etc. You can also participate in community projects, like building roads, schools, hospitals, markets, etc. Doing so helps build trust with customers. For that reason, they'll likely remain connected to your brand.
5. Utilizing Customer Management Software
Lastly, you may use customer management software to enhance your business retention rate. This refers to computer applications that allow you to engage with clients from a centralized location, one being a customer relationship management (CRM) system.
With CRM, you can collect data regarding your customers. This enables you to know more about their needs or interests. For that reason, you'll be able to offer personalized services tailored to specific customer needs.  This helps enhance business to business customer experience. As a result, your retention rate will likely go up.
Takeaway
Customers are vital to the growth and success of your company. They allow you to generate sales and profits. However, attracting your desired customers isn't easy because of the stiff competition in the market. And, even when you win a few customers, retaining them isn't always a walk in the park. But, by implementing the strategies in this article, you'll be on your way to building a strong customer retention strategy.