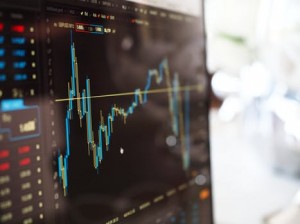 You may have seen the eToro advertisements floating around the internet. eToro is one of the most popular stock trading market websites in the world, but with a slight twist. Everyone knows eToro is related to the stock markets, but what does the site really provide and how can you use it?
eToro Is a Social Market Trading Website
There are only a few sites that offer what eToro can – a social aspect of trading that enables newbie traders to partner up with some of the most well-known, experienced traders around the world. Although eToro is based in Tel Aviv, many consumers and traders are taking advantage of the software to earn a profit, thanks to some of the advice they get from the professionals. Ultimately, you could register for an account with some of the other biggest trading sites out there, but you're not going to get the social networking features that eToro provides. Therefore, you're not going to be able to follow some of the biggest traders.
How Can You Use It?
eToro is relatively easy to register an account with and use, but it takes some understanding of the stock market itself if you are to have any hope of walking away with a profit. With that said, you could easily register an account and then follow some of the best traders in the game and hope for the best. However, all traders have their low and high points, so they're not always going to be successful in their selections. Therefore, it's important you know the markets and what research to undertake to give you a chance of having an advantage before the market changes for the better or worse.
Using eToro is relatively easy. You simply register for an account and deposit funds that you'll use to trade with. You can search the social network of eToro to see what traders have been profiting the most recently and you can also choose who to follow to hopefully ensure you follow suit. It's a simple platform that takes a bit of getting used to and some knowledge of the stock markets.
Does It Really Work?
Many newbie traders are reluctant to use eToro because they've heard of some of the stories out there. However, you can only really judge the system if you register for an account yourself. You have to understand that some people leave bad reviews because they haven't been successful with their trades, and that is no fault of eToro's. If you're really skeptical, consider reading this official eToro review to put your mind at ease.
In conclusion, eToro is very much like all the other stock market exchange websites out there, but it has implemented a social network like Facebook to give traders more opportunities to partner and follow some of the most successful traders around the world. If you're a newbie trader and you're looking to learn more, a good start could well be registering an account at eToro to learn from some of the best.