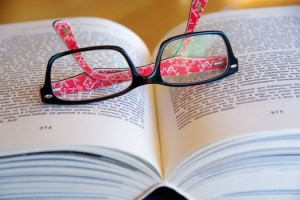 The solutions and hotel technologies we offer here at ALICE are geared towards streamlining the customers' experience when interacting with your business. Maintaining a positive customer experience is a very important objective to focus on in today's competitive market, which is why solutions such as ALICE Guest have been very effective in tackling today's challenges.
However, it is also important to remember that maintaining a positive and consistent customer experience is only one half of the equation. To achieve new heights, it is also necessary to develop a strong relationship with the customers and your audience in general. This can be done through storytelling.
A Platform for Sharing Your Stories
There are so many ways you can get customers engaged with your stories, and there is never a shortage of stories to share, especially in the hotel industry. The first thing you need to get started is a platform on which you can integrate different contents into a story that the audience – your potential customers – can follow.
A Blog section on your site is ideal, because then you can compile social media posts, videos on video sharing platforms, and the articles you post on the blog itself into a storyline that the audience can follow. Another alternative is to create a sister site specifically for storytelling and content marketing. This is very easy to do thanks to service providers such as certahosting.co.uk and their solutions.
The Stories to Share
The next and perhaps the most difficult part of the process is deciding which stories to tell. The best way to figure this aspect of storytelling out is by having a clear audience segment you want to reach and understanding what they expect from your stories.
Let's say you want to engage a younger audience who love to have fun. You can combine visual elements such as colourful and vibrant photographs with shorter captions and use Instagram to reach the right audience segment. Share all the fun things they can do while staying with you and engage the audience directly.
For a more business-centric audience, on the other hand, you can focus on behind-the-scenes stories involving how members of your team are always striving to deliver the best customer experience at every turn. This too can turn into an engaging storyline that keeps the audience wanting more.
More to Follow
That last bit, "wanting more," is actually very important. To be successful with your storytelling campaign, you need to end every part of the story with a strong reason for the audience to hold on to your story. Give the audience a reason to continue following the story and future parts of it. This is a good way to grow your audience; through continuity and consistency.
All you have to do now is get started. Use the platforms available to you (i.e. social media, YouTube, etc.) to deliver your stories to the audience. Take the time to prepare and produce high quality content and tie everything together with a blog to make the story easier to follow. It will not be long before you have a loyal audience and can start building strong relationships with (potential) customers.