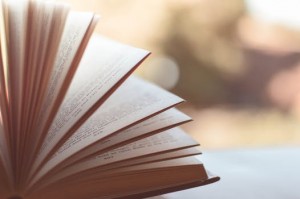 Giving presentations may be part of your job description, and you may be well practiced, but for many people, having to present can cause sleepless nights. Humans are hard-wired to listen to stories, and so you need to remember this when you are preparing your presentation; humans survived the cruelty of evolution because of storytelling, and it has continued to be an important aspect of our development. Whether you are a seasoned presenter or a first-timer, here are 3 tips to turn your presentation from just being great into a killer delivery.
Know Who Your Audience Are
You need to know who your audience are, not on a name by name basis, but in terms of their professional level. You need to use the terminology and language that is appropriate to their level of understanding of the topic. If you assume that they have an equal interest to you in a subject, or level of knowledge, or use technical jargon, you are in danger of making them switch off, and fail to engage with them from the start.
Take Your Audience on a Journey
Conceptualizing and framing what you need to say is crucial to a successful presentation. You need to take your audience on a journey through your narrative, but where to start? You need to start by introducing your topic and explaining why you care about it. By giving information about yourself, your audience will connect with you and listen to what you have to say.
Think of your presentation as a train journey working along the track: you know the start, and you know the end destination – you also know the stops along the way. You cannot fit all of your knowledge into a presentation, so pick the key details and bring them to life with examples. Many presentations fail because they are not specific enough and they attempt to cover too much ground. Don't forget that any supporting documents can be given to attendees, and if you present them in branded a5 presentation folders, you can further your message and organization.
Think of your presentation as a detective's journey: present a problem, and then describe the journey to the solution. Your audience will join your thought process, and have an 'aha' moment – you have engaged them while providing them with a Hollywood ending to the initial solution.
Plan Your Delivery
You need to plan the delivery of your presentation, and you have options: you can read it, use prompts, or you can memorize it. Never read your presentation out, you will not engage your audience, and they are too old for bedtime stories. Prompts can be used, but not the hand-held variety, or a teleprompter. The only prompts you need are the media that you choose to use within your presentation, as they should inspire you to talk. Your connection with your audience will dissolve if you read from a script. People are buying into you, and your personality. Turn nerves into enthusiasm; you know your product, and if you are enthusiastic, your audience will be too.